Cocktails easy to prepare yourself? Many believe that to make a good cocktail you need access to a whole arsenal of spirits and exotic ingredients. The truth is, however, that some of the most popular and best cocktails are made with just a few ingredients that just about everyone has in the house.
Simple cocktails with 3 ingredients
In this article, we'll introduce you to 20 delicious and hip cocktails made with just three ingredients that will make you shine as a host at your next party. By the way, you don't have to be a professional bartender to mix these cocktails.
At the end of this post, we have compiled a small list of basic bar accessories that will make preparing these drinks much easier. With a little creativity, you can also prepare a cocktail without a shaker, jigger and co. The only thing you should never do without is ice cubes. Unless you want to try what an Old Fashioned tasted like before the invention of the icebox.
The Aperol Spritz was originally created to refresh during the hot Venetian summer, and is now enjoyed by people all over the world! This refreshing drink, preferably enjoyed in the early evening, is suitable for any occasion. A real classic!
The White Russian is a classic cocktail that has been a favorite of vodka lovers for many years. It is a soft and deliciously creamy drink, perfect for sipping. Vodka, coffee liqueur and cream give it a rich, creamy taste. Thanks to the movie The Big Lebowski, the White Russian gained worldwide cult status overnight.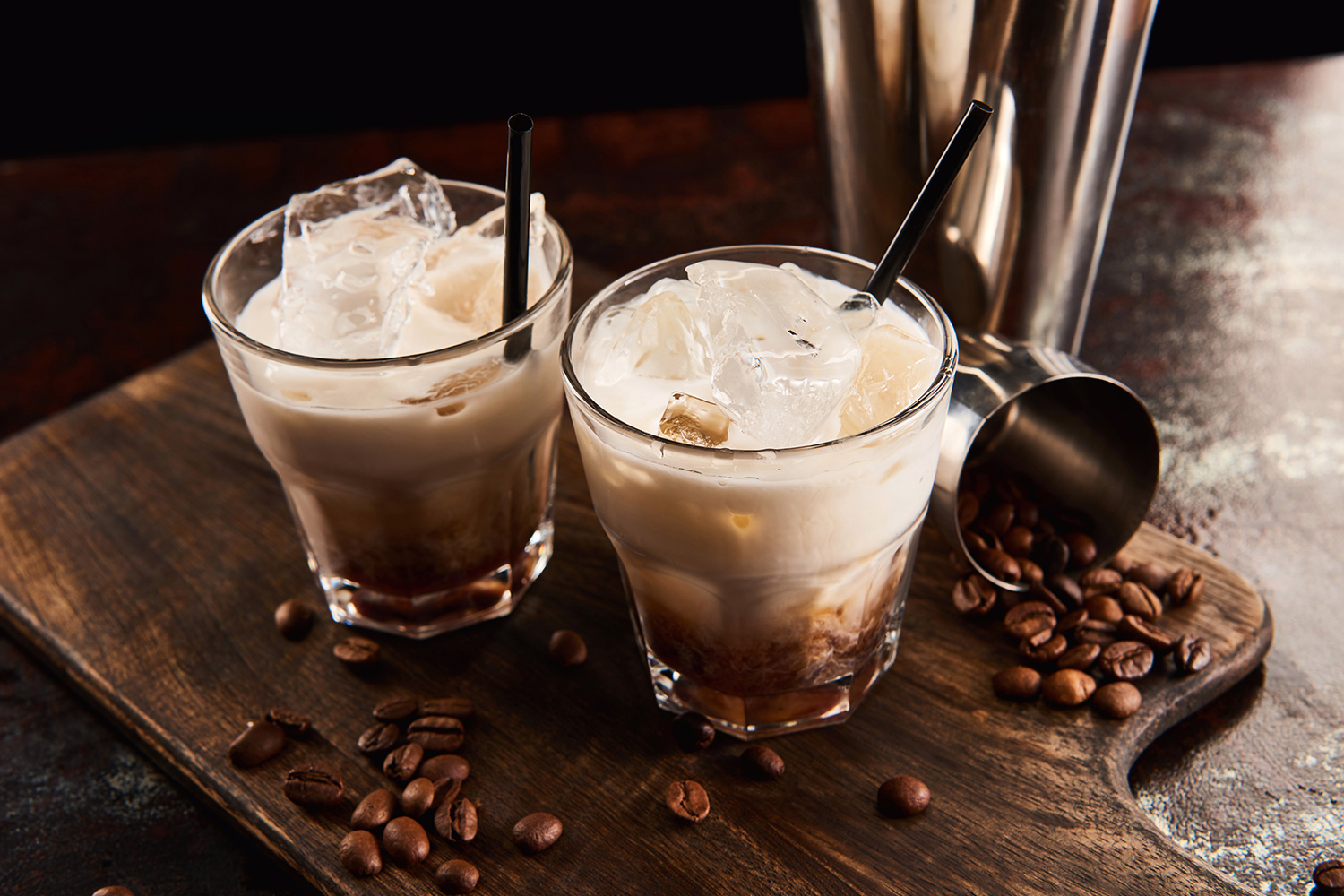 Get to know one of the most popular long drinks in the world – the Cuba Libre. Mixed from Cuban rum, cola and a splash of lime juice you get a good portion of revolution in the glass and can feel like Che Guevara once. Incidentally, the name of the drink means "Free Cuba" and dates back to the end of the Spanish-American War.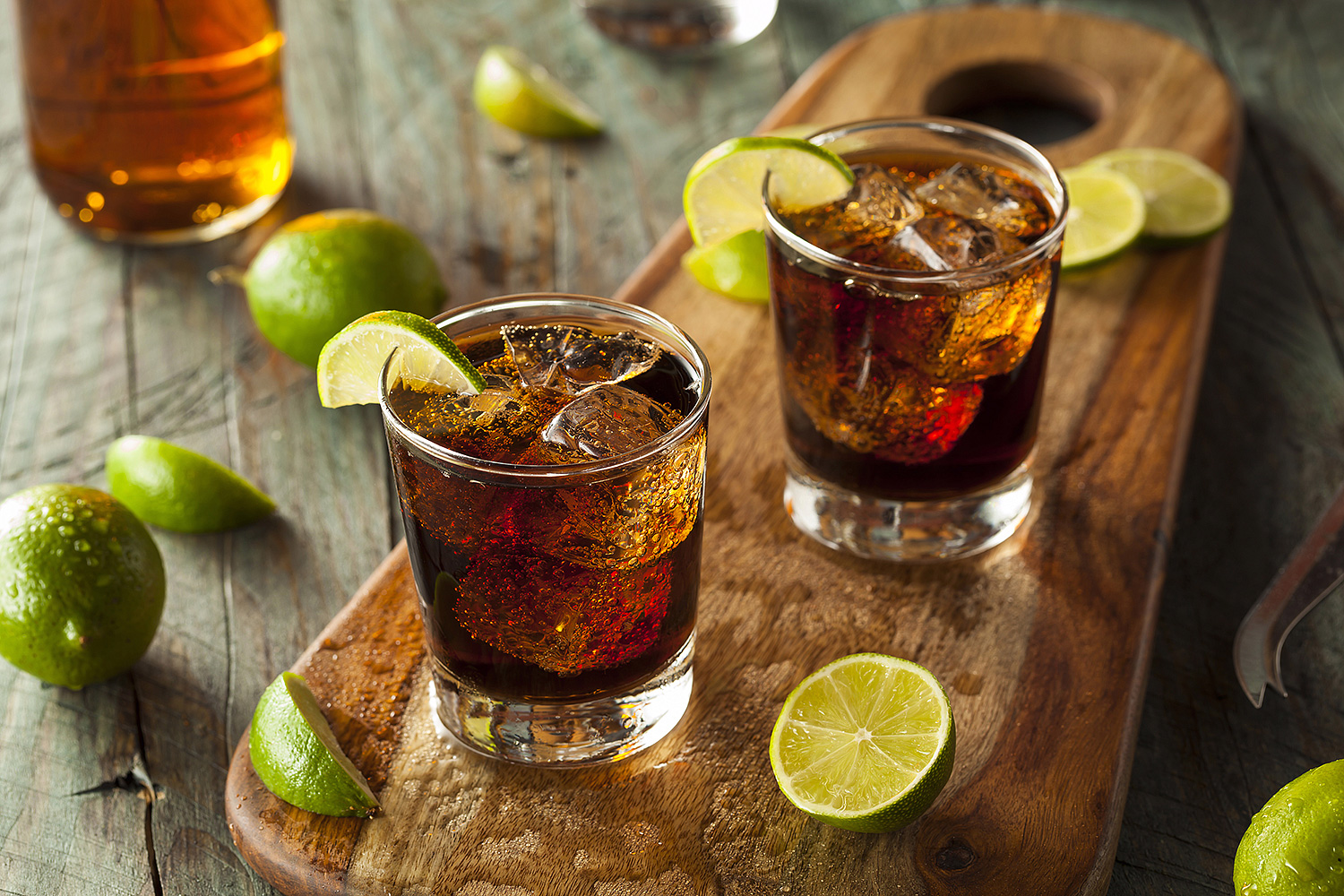 This refreshing Brazilian drink is perfect for your next summer party. Made with only 3 ingredients, Caipirinha is easy to prepare and has a refreshing, sweet and sour character. With the "Caipi" you get a piece of vacation flair on your terrace!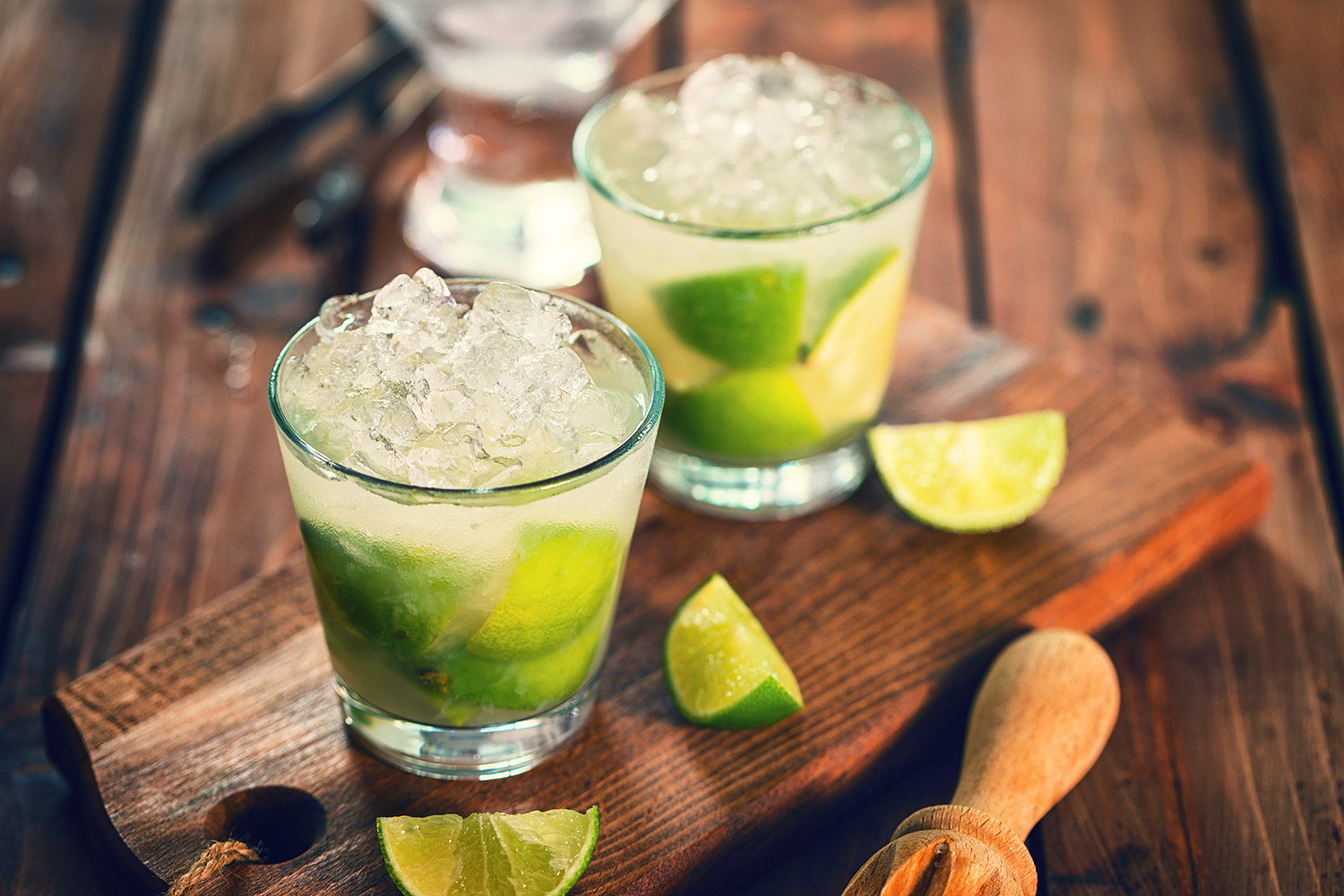 The Negroni is a typical aperitif cocktail and the perfect way to end the evening. It is simple to prepare and consists of only three ingredients: Gin, red vermouth* and Campari. The annual Negroni Week has been celebrated worldwide since 2013 and raises funds for good causes.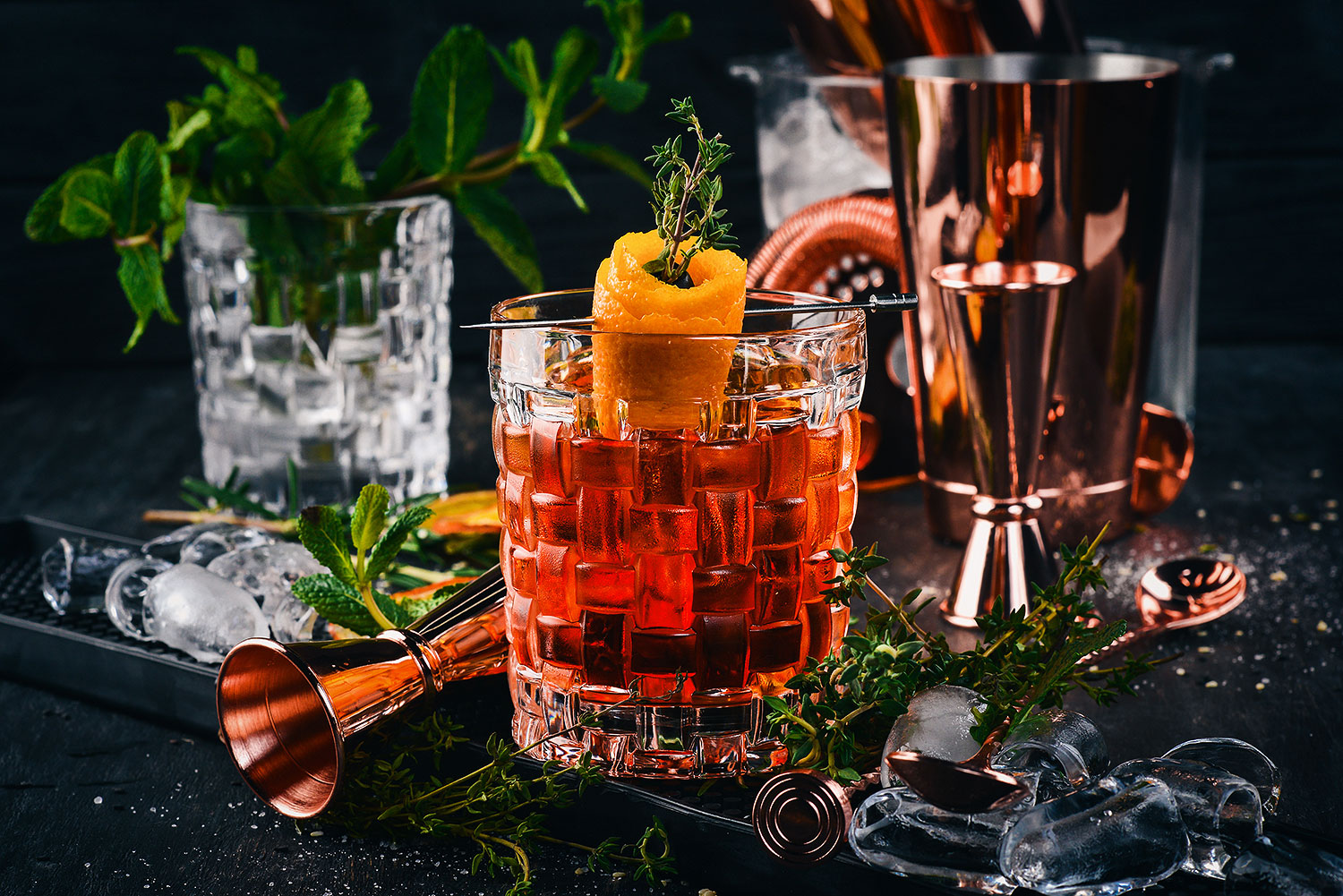 It's time to reclaim the evening and slow down the day with a classic that has been around for over 150 years. The Whiskey Sour was first mentioned in writing in 1862 by Jerry Thomas – considered by many to be the forefather of modern cocktail culture. A perfect drink for any occasion, whether relaxing at home or celebrating with friends.
Just leave out the egg whites and angosturabitters!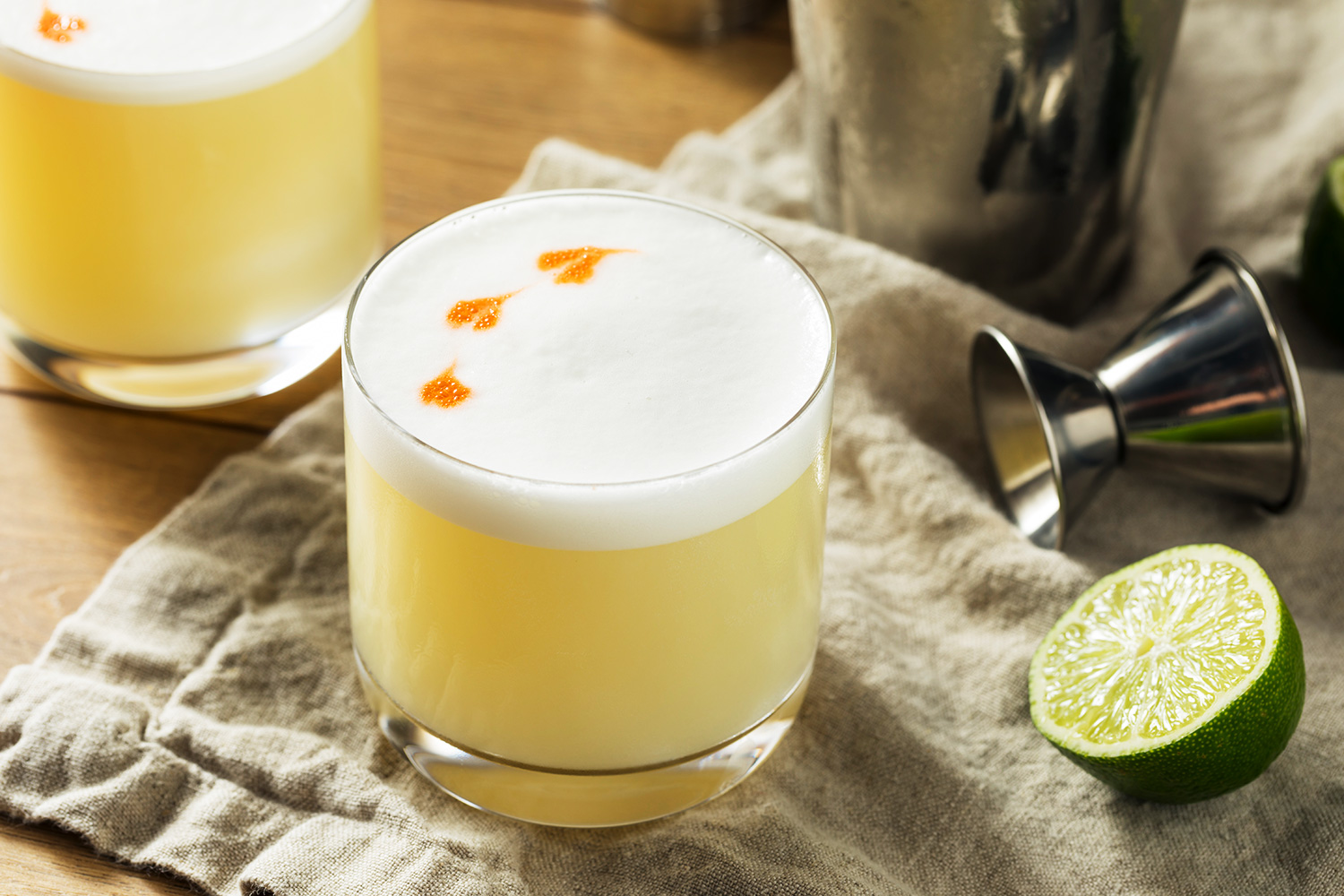 Take yourself or your guests back to a bygone era with an Old Fashioned. Its strong, bourbon whiskey* flavor is perfect for leaving the stress of the day behind. You can enjoy your Old Fashioned neat (classic) or with ice (modern).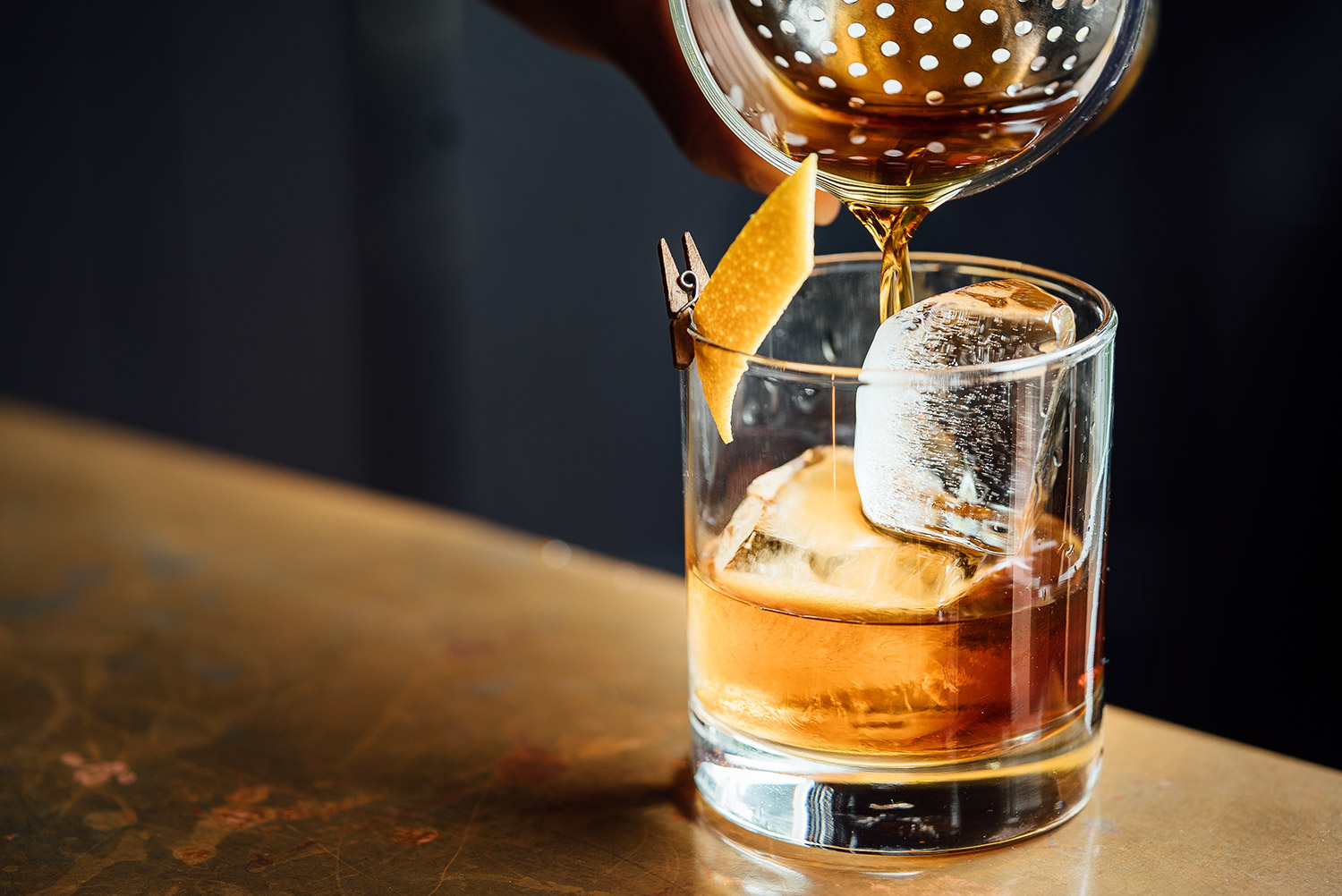 For a fancy party or as an aperitif before dinner, Dry Martini is the perfect drink for social occasions. The Dry Martini consists only of London Dry Gin* and dry vermouth and is the favorite drink of James Bond. However, the latter prefers to drink his martini shaken, not stirred.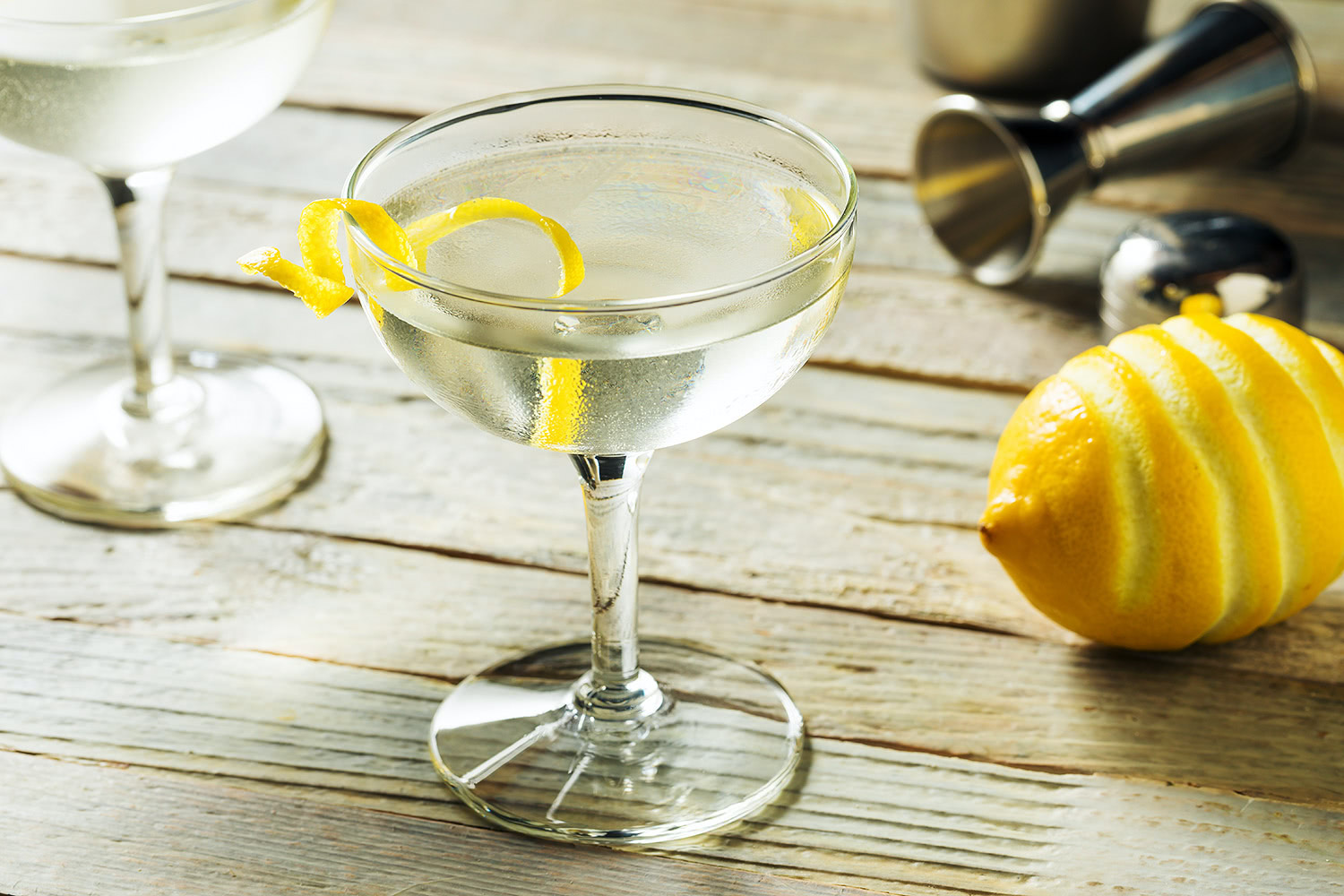 Sure, there are countless cocktails, but the margarita is a true classic. Prepared correctly, it's a super refreshing cocktail that's just plain fun and opens any evening with a bang. Definitely try it out!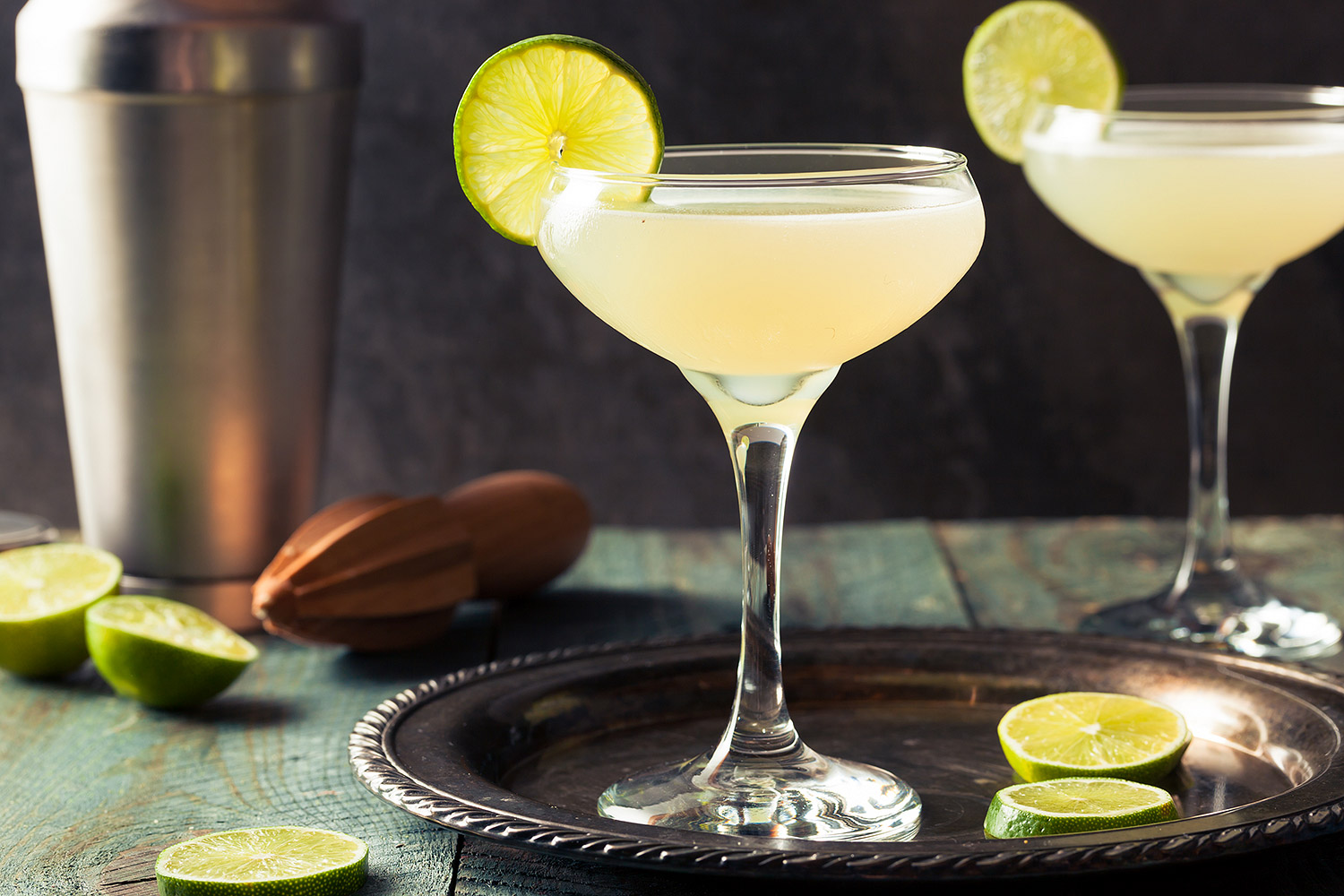 The Manhattan is a classic with a perfect balance of spicy and sweet flavors. The key to its success is the addition of Angostura bitters*. You'll love this classic cocktail of whiskey, vermouth and bitters.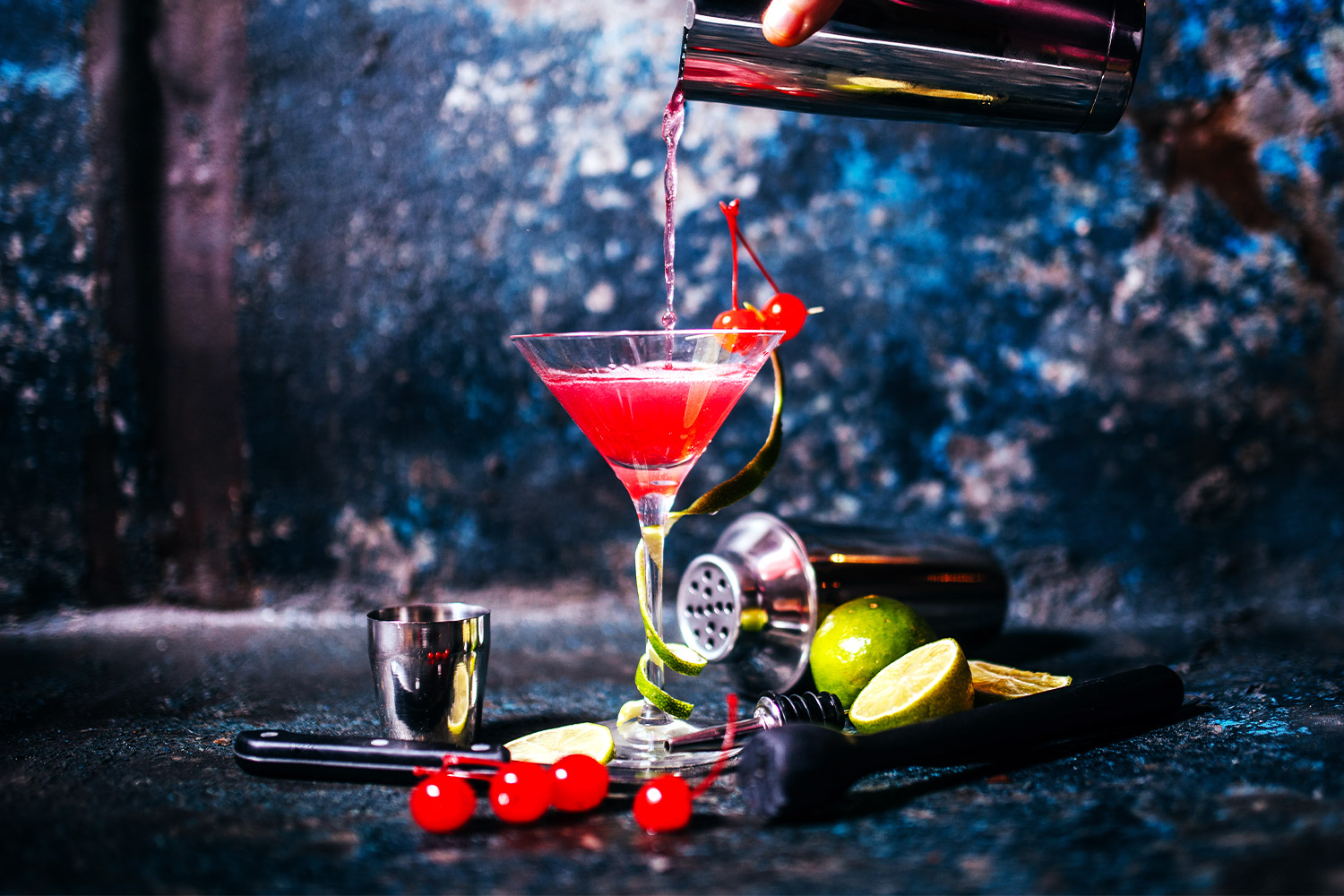 This refreshing summer cocktail is sure to be a hit at your next party! For lovers of vodka can not miss a Caipiroska. The same delicious flavors of the classic Caipirinha, only now with vodka.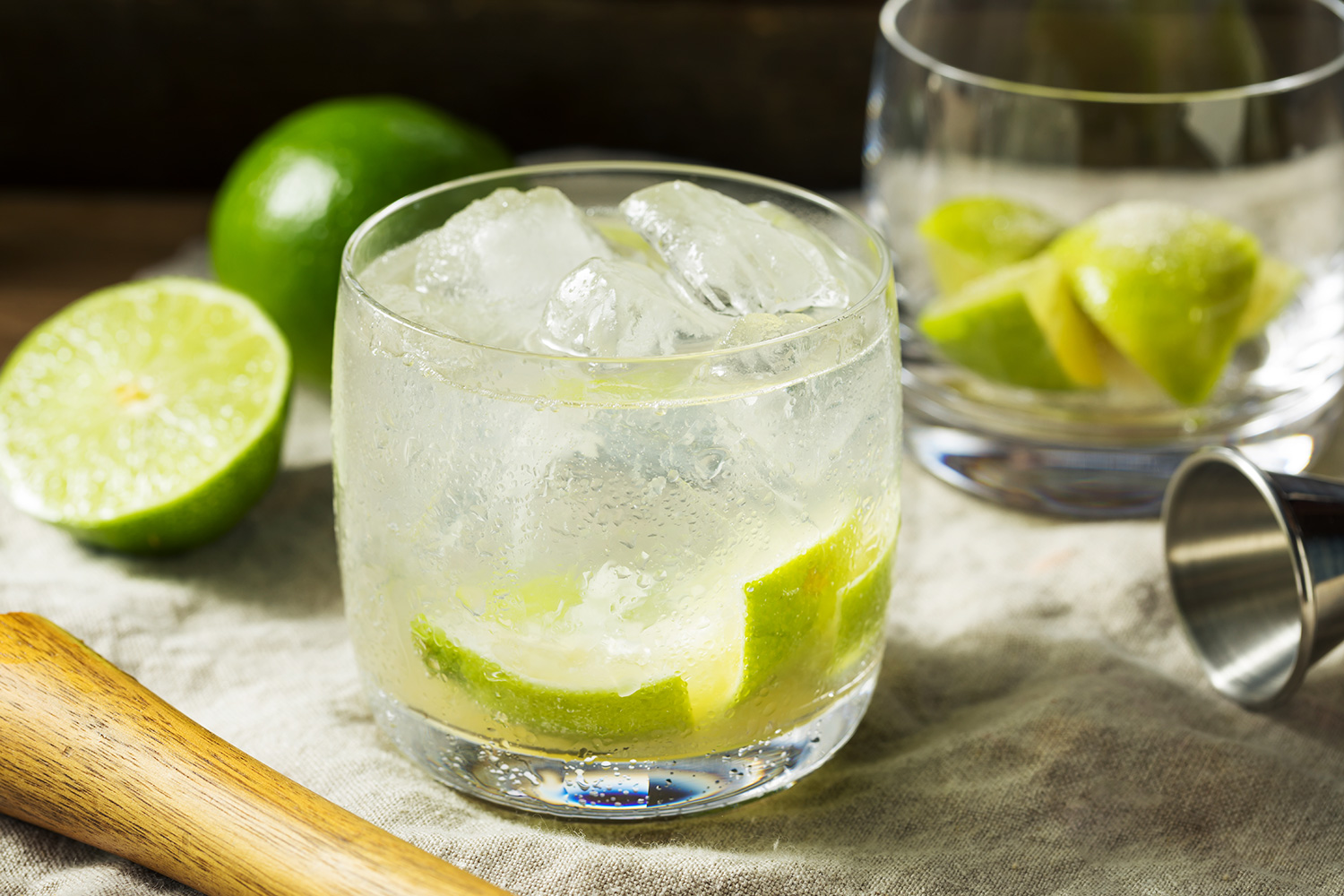 Bitter Lemon, Vodka and a bit of lime juice; that's all you need for a delicious Vodka Lemon. Its refreshing taste and simple preparation make it the perfect cocktail for your next garden or barbecue party!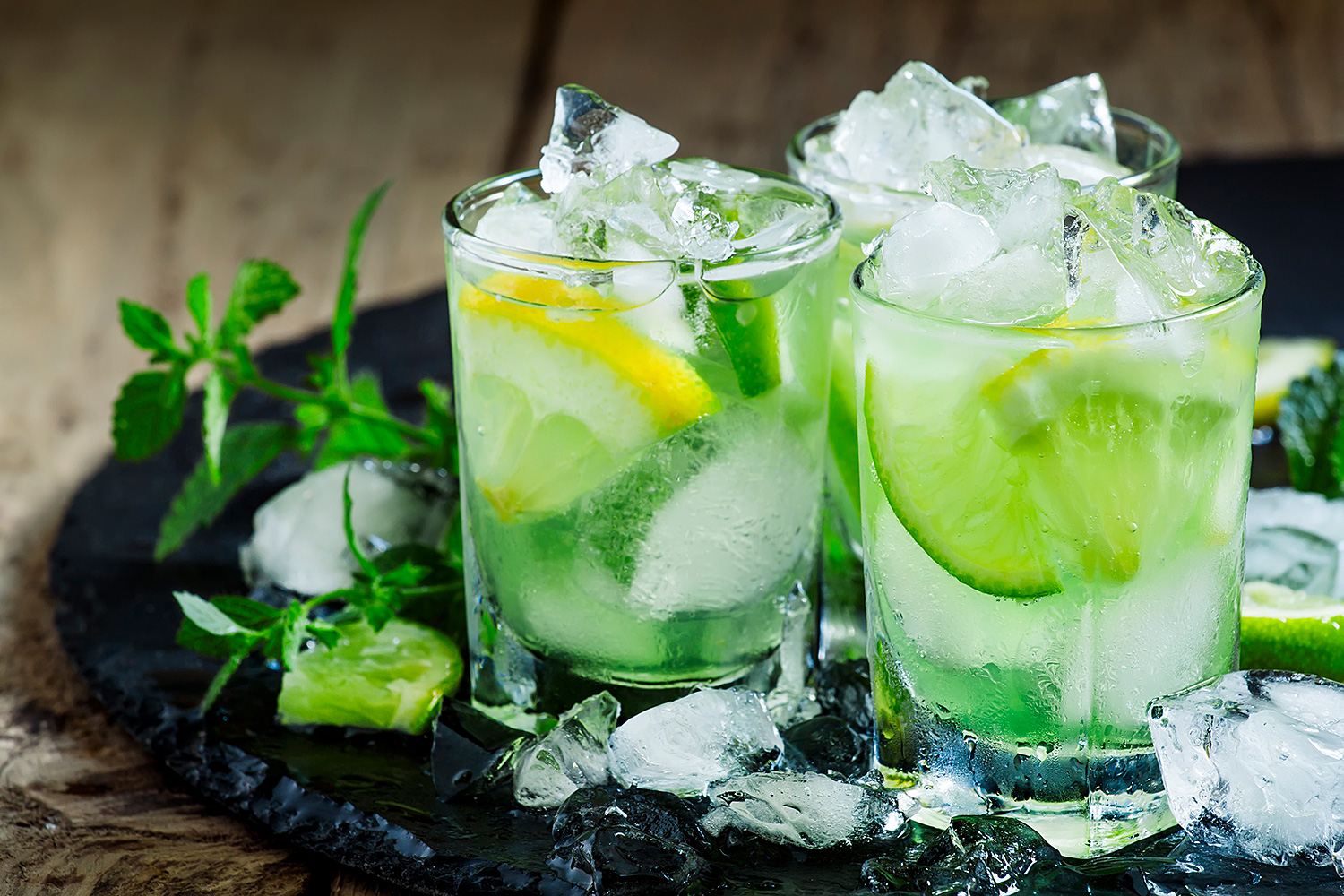 A refreshing and spicy blend of vodka, fresh lime and ginger beer, the Moscow Mule is a true cocktail legend. The perfect drink for a hot summer day. No wonder this cocktail is one of the most popular cocktails in the world.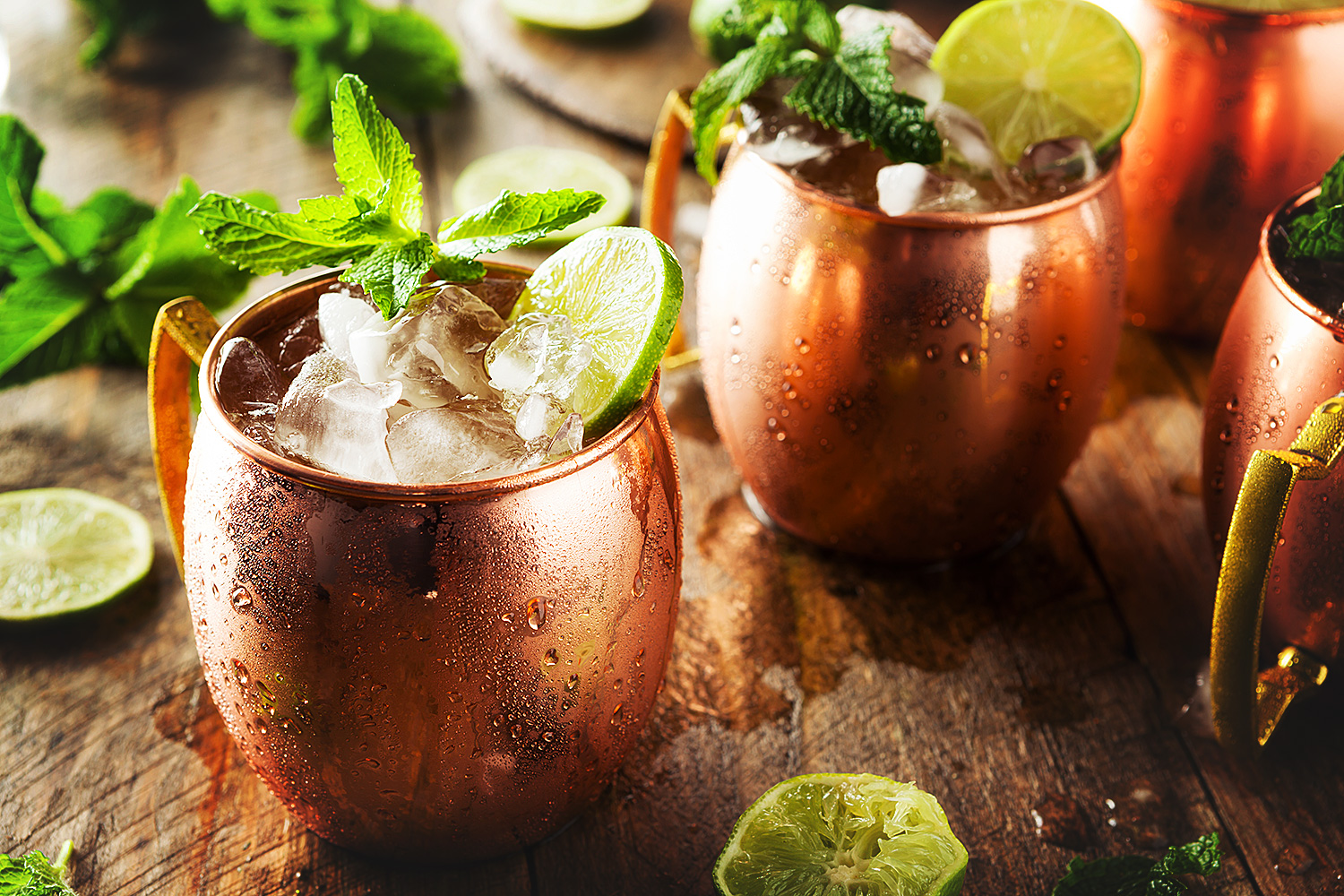 The slightly more rebellious brother of the White Russians many know from the movie "The Big Lebowski" starring Jeff Bridges. Unlike the Dude's drink, this one does without the addition of cream. For all coffee junkies the cocktail of choice!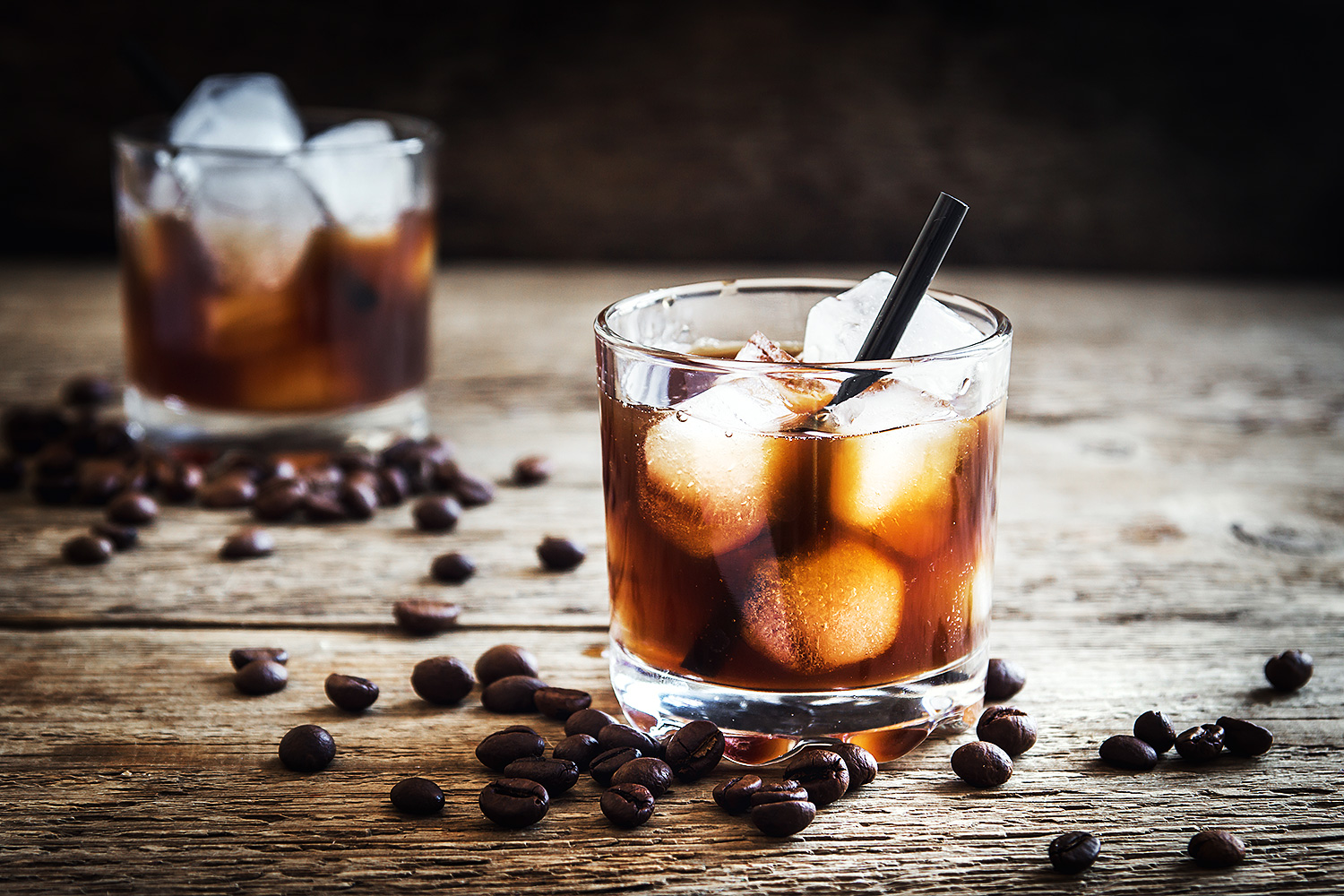 Super simple and yet delicious! The Campari Orange is simply the well-known Italian aperitif "Campari" and a good portion of orange juice. It makes a great pre-dinner drink and its bright color is reminiscent of a sunset in a glass.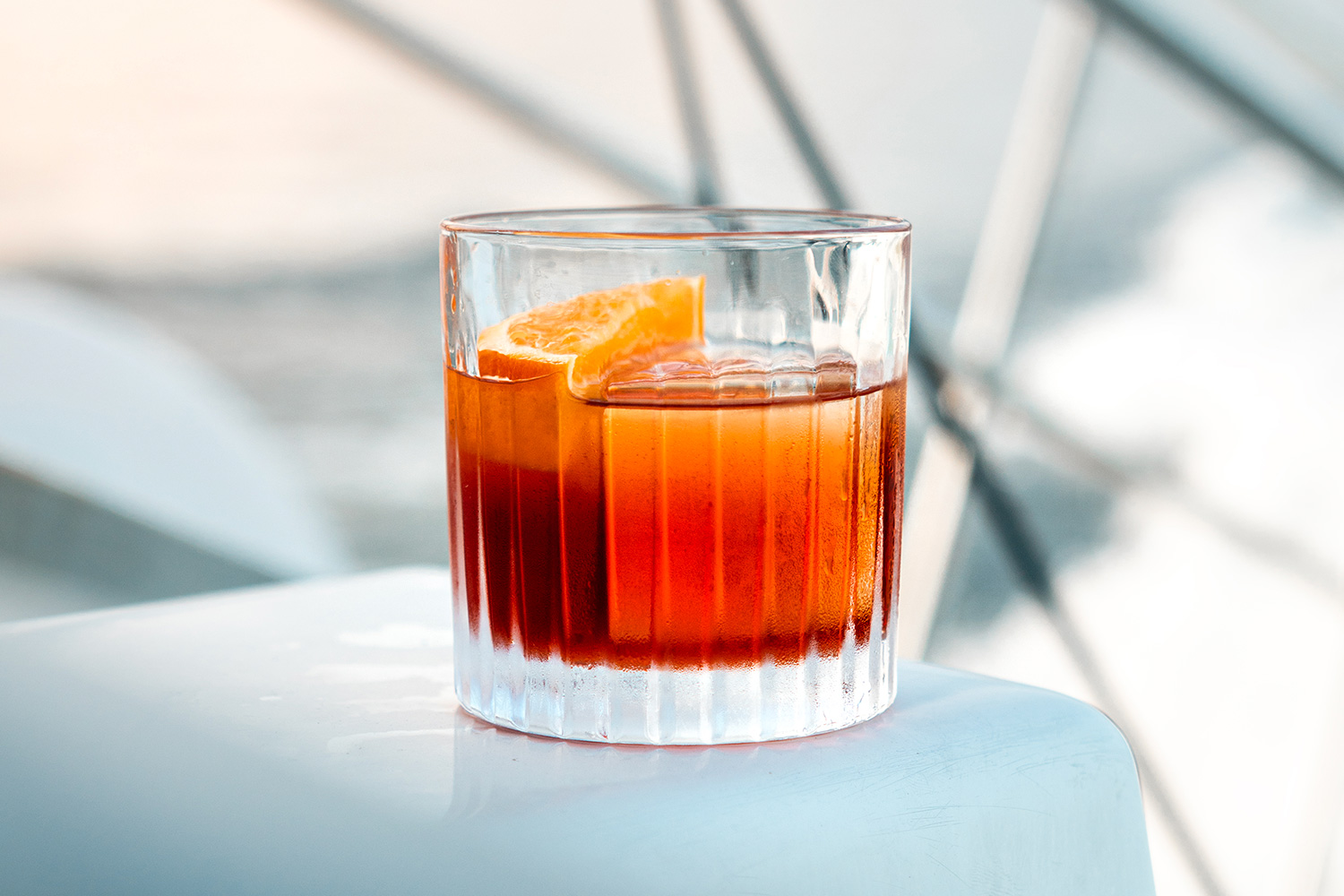 The Sidecar is a delicious cocktail made from the three ingredients: Cognac, Cointreau and lemon juice. The drink originated at the end of the 19th century. It owes its name to the motorcycle sidecar of its inventor.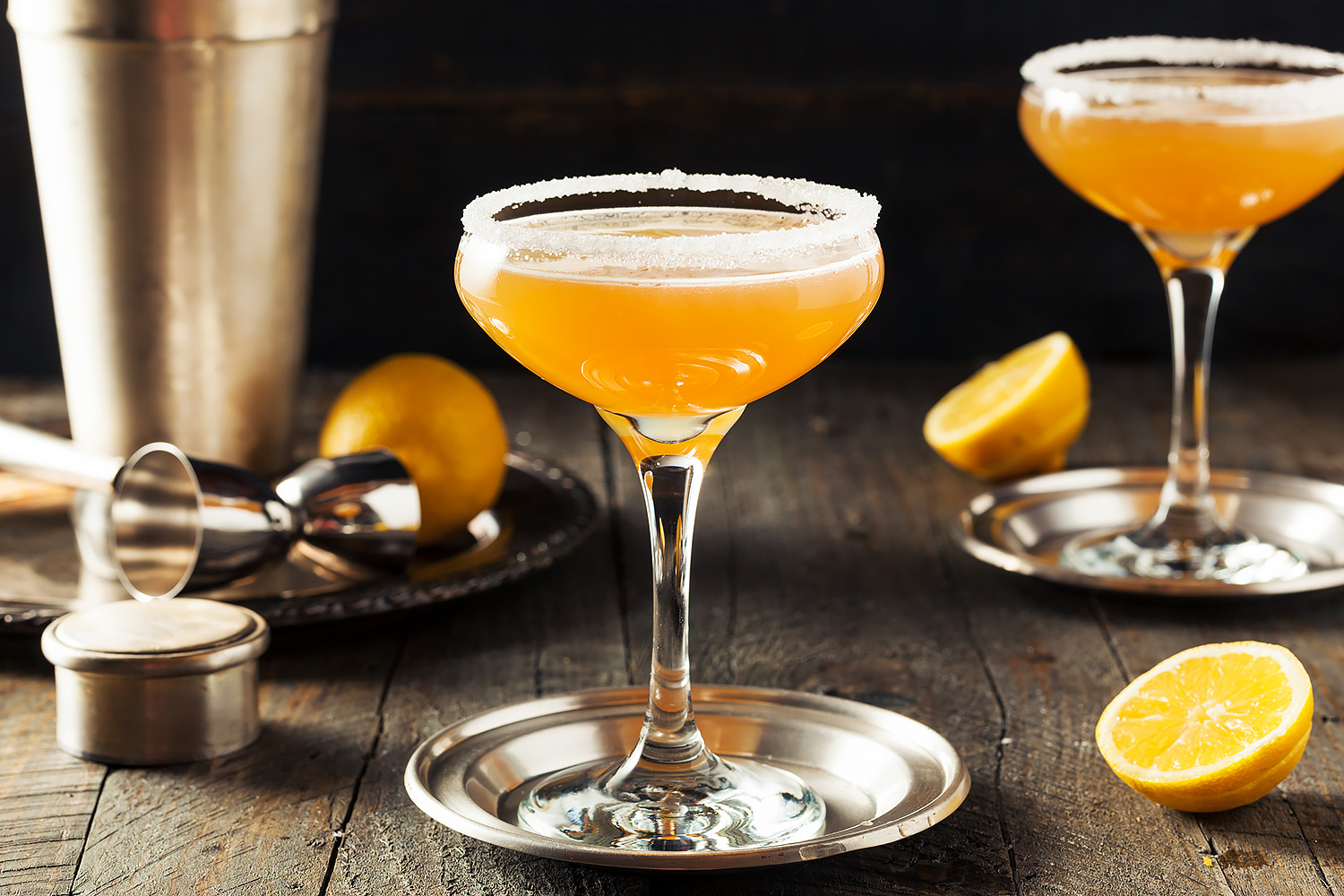 The Mint Julep is considered one of the earliest ancestors of modern cocktails and originates from the southern states of the USA. Despite its long tradition, today the delicious and refreshing drink is known only to connoisseurs.
The Daiquiri is a traditional Cuban cocktail that first became popular in the United States in the 1920s. The original recipe for the simple cocktail consists only of white rum, lime juice and cane sugar.
The Mimosa is a true classic among welcome drinks. Easy to prepare and wonderfully delicious, it will provide your guests with a pleasant introduction to your upcoming dinner party.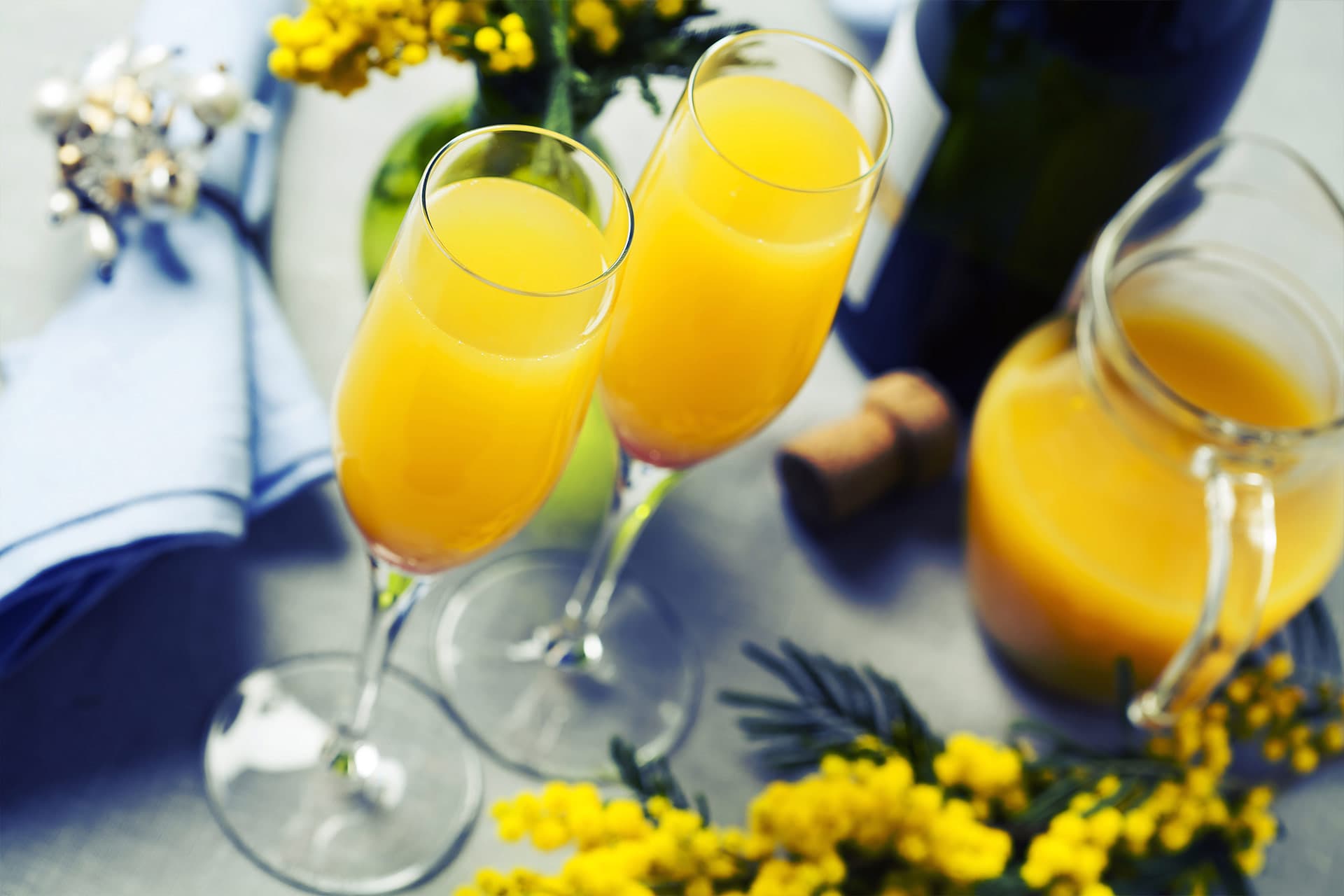 The Bellini is a cocktail composed mainly of white peach puree and prosecco. A perfect alternative to Mimosa, this popular aperitif was created in 1948 by Giuseppe Cipriani at Harry's Bar in Venice, Italy.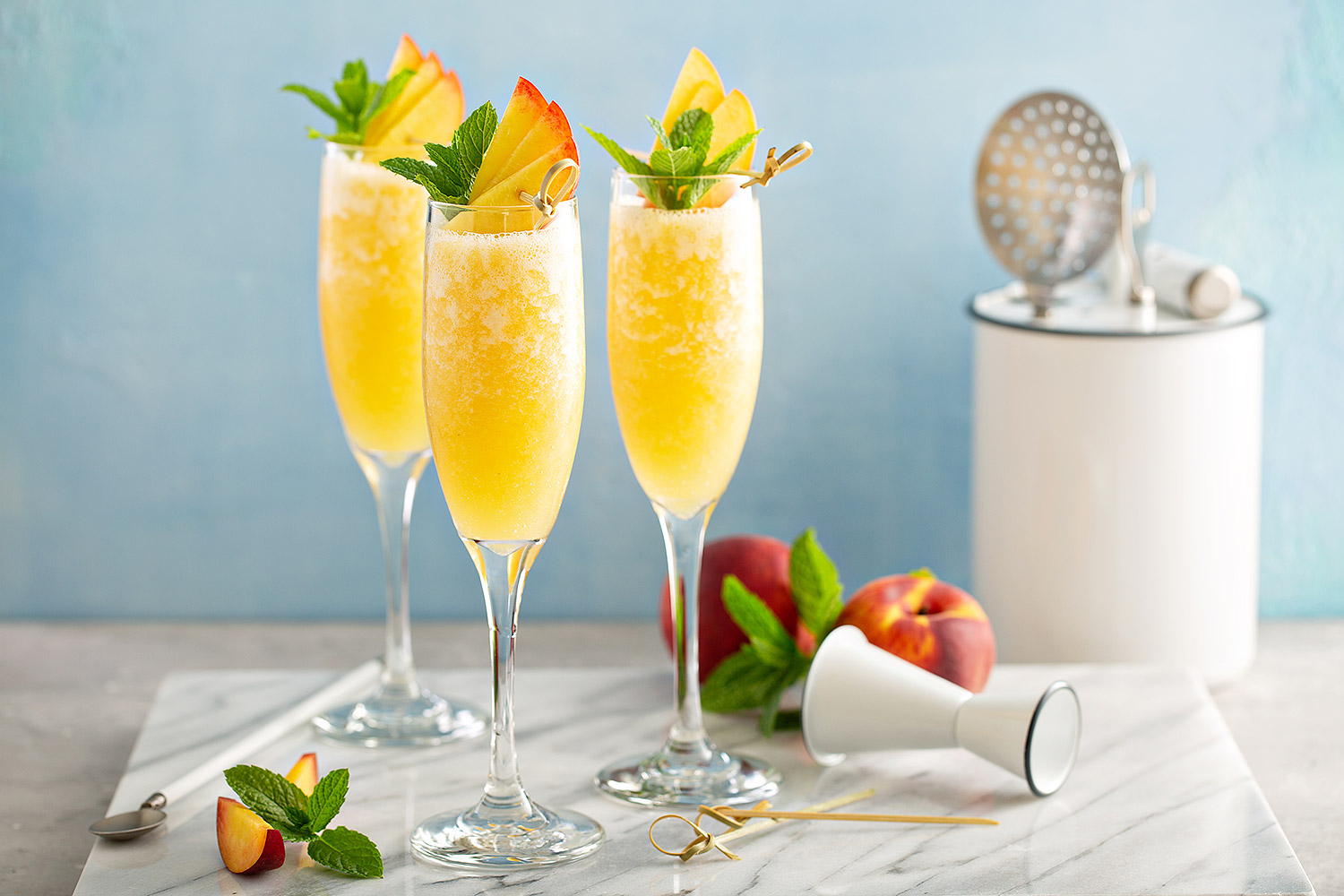 ---
The right equipment for the preparation of cocktails
Boston Shaker
A Boston Shaker* is a cocktail shaker that consists of two different sized containers. The smaller container fits inside the larger one and both are usually made of stainless steel. The two metal containers form a tight connection due to the negative pressure (temperature difference due to the added ice). There are also variants where the smaller container is made of glass. These look nice, but can break from being shaken or dropped unintentionally.
Jigger
The jigger (also bar measure) is an indispensable utensil when mixing cocktails. It is used to measure all liquid components of a drink. Jiggers are almost always found in a double-sided design with different volumes. The respective capacity depends on the country. In Europe, 40 and 20 ml are most common, while in the U.S. 30 and 44 ml (1/1.5 oz.) are common. Jiggers exist in a wide variety of forms and are usually made of metal. However, glass and even ceramic jiggers can also be found.
By the way: The small side of the jigger is also called "pony".
Stirring glass
A mixing glass is a round shaped glass used in bartending. It is usually used to stir cocktails that would develop an unwanted head of foam or cloudiness when shaken. However, it is also used for serving larger drinks. When using a mixing glass, a long bar spoon is almost always used to facilitate stirring before the drink is strained through a julep strainer* into the guest glass.
Bar spoon
A bar spoon is a long-handled spoon commonly used for stirring cocktails and mixing ingredients. It usually has a slightly smaller ladle than a regular teaspoon, which also serves as its own unit of measurement in bartending (BL). They are mostly made of stainless steel, but can also be made of other materials such as plastic or wood. They also have a spiral twisted style that simplifies handling when stirring.
Ice cube
When we think of cocktails, we associate it with a colorful drink shaken or stirred with ice cubes. The ice cubes serve not only for decorative purposes. They also ensure that the cocktail remains cold at the guest. Furthermore, the melting ice dilutes the drink, which gives many cocktails their necessary balance. Ice cubes therefore play an important role in cocktails, because on the one hand they ensure that the guest can enjoy the drink slowly and on the other hand they improve the balance of many drinks by diluting them.