Grape varieties are the foundation of winemaking. Around the world, over 120 different grape varieties are grown for wine production, each with its own unique flavor and morphology.
Here you will find informative articles about the main grape varieties, their distribution and their main characteristics.
Home-cooked still tastes best – we know! That's why you'll find a variety of delicious recipes for every skill level. No matter if you see yourself as a kitchen beginner or if you already perceive your kitchen knife as your extended arm.
Broaden your Culinary Horizon
Whether you're a kitchen beginner or an ambitious amateur chef. In our food category you will find answers to all the questions you may have in the kitchen. Visit the Category!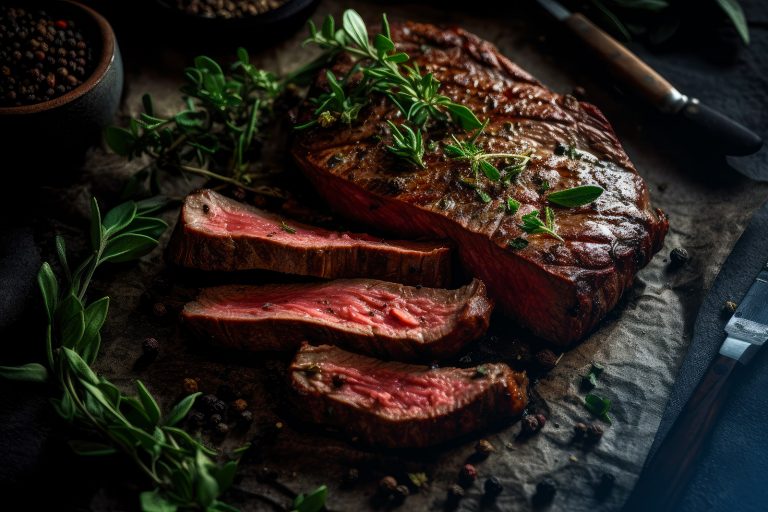 Preparing a proper steak presents many kitchen novices with a difficult task. But do not
Cocktails - With us it's always happy hour
Whether you're hosting a small party or just want to enjoy a great drink, it's always beneficial to have a few essential cocktail recipes on hand to impress your guests. That's why you'll find here a list of my most popular cocktail recipes that you can make yourself in no time. You're sure to find the right cocktail for any occasion, from a relaxed drink with friends to a sophisticated cocktail for a dinner party.
Discover the world of wine with Trinkreif.de
As the ultimate guide to the fascinating world of wine, Trinkreif.de offers a wealth of information for wine lovers and those who want to become one. From detailed profiles of different grape varieties such as Grenache and Tempranillo, to the introduction of different wine-making techniques such as Appassimento, to advice on which wine pairs with which food – our online magazine covers all aspects of wine enjoyment. Dive into the exciting stories and facts about wine and expand your knowledge and skills in dealing with this fascinating drink.
Culinary inspiration and delicious recipes
Our online magazine is not only a paradise for wine lovers, but also a source of inspiration for anyone who loves to cook and eat. Discover a variety of delicious recipes for every skill level. Whether you are a beginner in the kitchen or an experienced amateur cook, our recipes inspire and make you want to cook. In addition, we offer you a wealth of information on food-related topics. From selecting the best strawberry varieties for your garden to tips for recognizing good olive oil, Trinkreif.de is your guide to all food-related topics.
Barkeeping made easy
Having your own little home bar is a dream for many. With our help, this dream becomes a reality. Get to know the basic equipment for a home bar and discover the most important spirits and bar tools. Whether you are hosting a small party or just want to enjoy a great drink, our cocktail recipes will impress your guests. From choosing the right spirits to preparing cocktails, we guide you through all aspects of barkeeping.
The art of food pairing
The perfect combination of wine and food has a long tradition in gastronomy. At Trinkreif.de, you will learn the essential rules for food pairing. Discover which wine pairs with meat or pasta and turn a simple dish into a culinary highlight. With our comprehensive guides on food pairing, you can impress your guests with perfectly matched wine and food combinations.