Sauvignon Blanc is the second most important grape variety for white wine after Chardonnay. It is known for its characteristic aromas of peppers, freshly mown grass and gooseberries. Common synonyms for it are Blanc Fumé or also Sauvignon Jaune. Its characteristics make it a favorite of gastronomy, as it harmonizes with a wide range of dishes. The variety has a long history of viticulture, especially in France. Thanks to its worldwide distribution, it shows a wide range of white wines. From light and fruity to opulent dessert wines.
In this article you will get detailed information about the origin and characteristics of the white grape variety. From origin to flavor profile, we explore everything you need to know about the Sauvignon Blanc grape variety, which is gaining more and more followers.
Origin and history of the grape variety Sauvignon Blanc
The exact age and origin of the grape variety are unknown. What is known, however, is that it is the result of a natural crossing of Traminer x Chenin Blanc and comes from France. It was first mentioned in a document in 1710 in ibidem. The most important Sauvignon Blanc growing area can still be found here today. French winegrowers cultivate some of the best representatives of the variety on around 29,000 hectares of vines. Especially the regions of Bordeaux and the Loire Valley are known for their characteristic white wines.
In the 18th century it joined forces with Cabernet Franc. As a child of this natural crossing emerged red wine variety Cabernet Sauvignon. Connoisseurs can recognize their relationship by the typically green aroma profile that both varieties exhibit in equal measure.
In the 19th century, vineyards in Bordeaux were often planted in mixed set with Sauvignon Vert (Sauvignonasse) and Sauvignon Gris. Before the outbreak of the phylloxera plague, some of these cuttings reached Chile. Here, this form of planting is still popular today.
The cultivation of the variety was forbidden at the time of National Socialism, as it was considered an enemy vine due to its origin. Fortunately, this time is long gone! Today, the variety is gaining more followers among wine lovers and is now one of the most famous white grape varieties.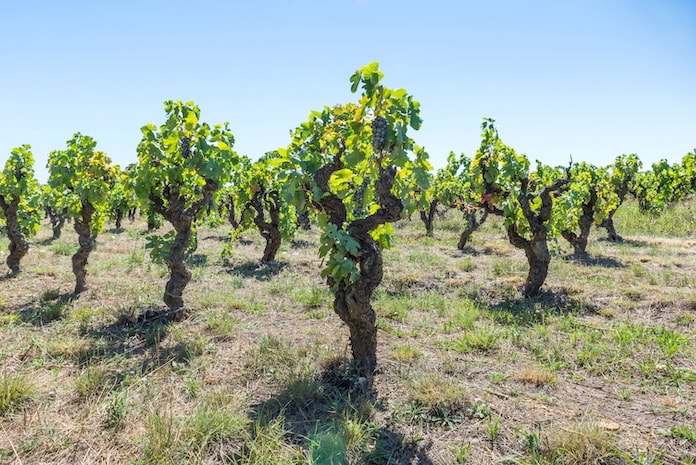 Sauvignon Blanc vines growing areas
The Sauvignon Blanc grape may always have its roots in Europe. Thanks to its excellent reputation, it has now risen to become an international white wine star, cultivated worldwide.
The densely berried variety sprouts early and ripens late. It is also considered susceptible to some of the most common plant diseases and pests. For optimal growth are suitable sunny and warm locations that protect him from frost damage in winter. As a strong-growing variety, it also requires more foliage work.
Germany
In Germany, it is produced in the various wine-growing regions including the Rheingau, Rheinhessen and the Palatinate. The different soil structures and climatic conditions influence the later wine. Each of the above-mentioned wine-growing regions therefore produces Sauvignon Blancs with its own unique characteristics.
In the Rheingau, which lies along the Rhine, the climate is cool and the slopes steep. The climatic conditions of the region are perfect for growing Sauvignon Blanc. The wine produced here is often described as elegant and refined.
Rheinhessen extends in the southwestern part of Germany, along the Rhine. In this region there are diverse soils, including sand, gravel, clay and limestone. The soil structure varies depending on the location of each vineyard. The wines of the region show themselves with a cool and fine fruity character.
In southwestern Germany lies the Palatinate region, known for its sunny weather and permeable soils. The Sauvignon here is rather full-bodied and rich, with ripe fruit flavors and a refreshing acid skeleton.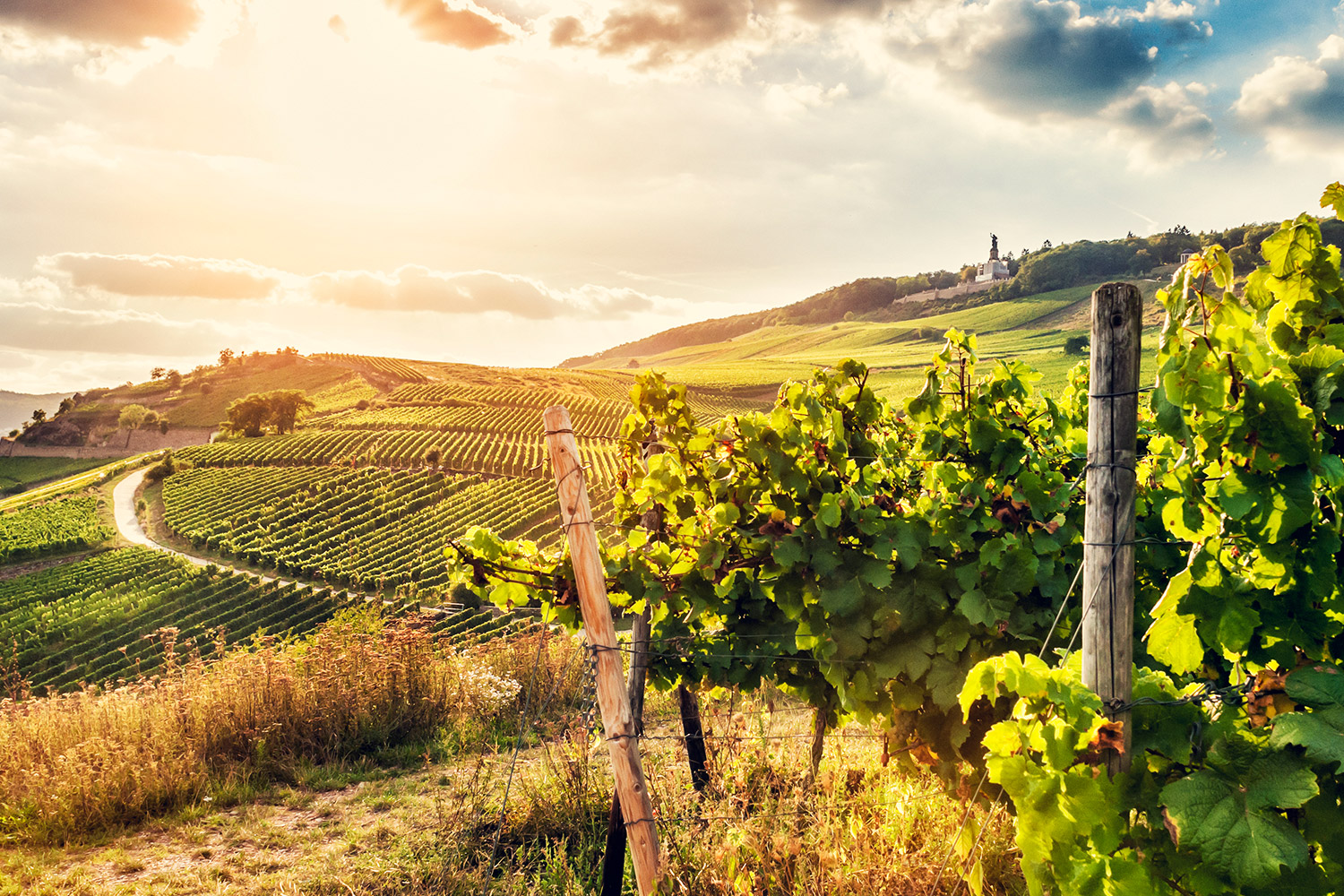 France
France is the undisputed leader of the variety, with 29,000 hectares planted with the noble grapevine. Those interested in French Sauvignon Blanc will encounter an incredible variety of wine styles. On the one hand, the fresh and mineral varieties from the Loire valleys (Touraine, Sancerre, Pouilly Fumé) in southwestern France. On the other hand, the noble sweet specialties from the Sauternes like the famous Château d'Yquem. In addition, there are the Sauvignon Blancs from Bordeaux, which again show an independent character. Here the variety belongs to the Cépages nobles, the noblest of all grape varieties.
From the Loire, they are known for their crisp taste and the scent of citrus and white flowers. They are mostly dry, have a medium to high acidity and a rather light body. The cool and temperate climate that prevails here helps to preserve the acidity in the grapes.
In Bordeaux it is often blended with Semillon. The resulting wines are usually fuller-bodied and more complex, with notes of honey and tropical fruit.
From the south of France, on the other hand, it is often lighter and more straightforward, with crisp hints of citrus and white flowers.
New Zealand
The grape variety is one of the most widely cultivated white wine vines in New Zealand. Its vines can be found in the different regions on a cultivated area of about 17,000 hectares. Here it is known for its lively, spicy character. The oceanic climate is well suited for the cultivation of Sauvignon Blanc. The main reasons are the cool winds and the long and sunny growing seasons. The wines produced here are considered grassy and herbaceous. This is due to the unique terroir of the island.
The Marlborough region on the country's South Island is famous for its intense, aromatic wines. They are often described as powerful and expressive, with hints of grapefruit, passion fruit and tomato greens. One of the most famous representatives is Cloudy Bay, which now has a kind of cult status in the wine world.
Hawke's Bay, on the east coast of the North Island, has a warm, dry climate that produces ripe, full-bodied wines. They often show more intense and complex flavors than those from Marlborough with tropical fruits and notes of oak.
The Wairarapa area is located in the southeast of the northern island. It is known for its cooler climate, resulting in lighter and more refined white wines. They are often floral and elegant, with citrus aromas and white flowers.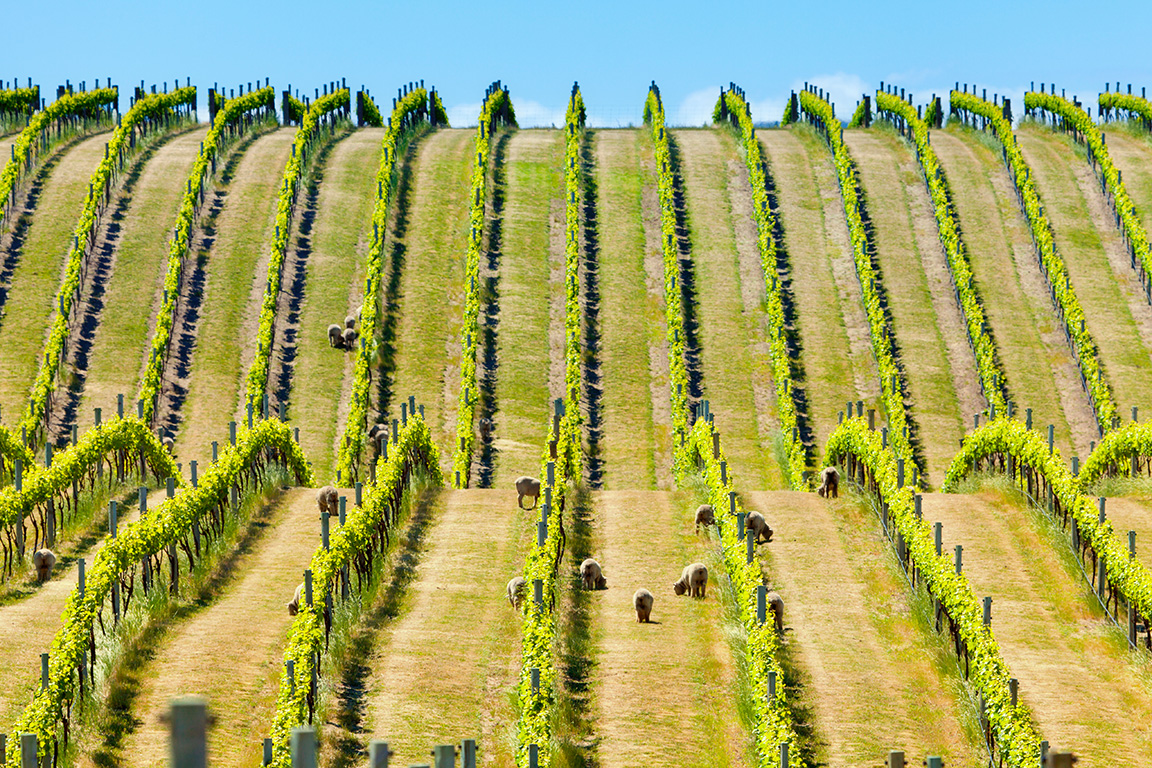 Fresh and crisp: aromas and flavors of Sauvignon Blanc!
As a fresh summer wine, it is known for its crisp, dry flavor profile. It usually has a light body with high acidity, which gives it a refreshing and lively character. It is also known for its distinctive bouquet, which is readily described as herbaceous or grassy. Due to its variety of aromas, it is obvious that it has a different character depending on the area where it is grown.
Here are five characteristic notes often found in a typical Sauvignon Blanc wine:
Herbaceous: A vegetal profile that is often described as "green" or "grassy." It reminds of green peppers, tomato greens or freshly cut grass. It is the distinguishing feature of the variety.
Citrus and Green Fruits: It often has notes of lemon, lime, grapefruit, as well as gooseberry and currant.
Tropical fruits: Appear mainly in warmer growing regions and are reminiscent of passion fruit, passion fruit or kiwi.
Mineral Notes: Many Sauvignon Blanc wines have a distinct, stony to salty character that is readily associated with chalk or slate.
The typical bouquet of Sauvignon Blanc is often described as herbaceous or vegetal and is easily recognizable. Even without great wine knowledge, wine drinkers do not find it difficult to recognize a Sauvignon Blanc at tastings. It owes its grassy, planty fragrance to the pyrazine content of its grapes. Especially when harvested early, this profile shows particularly well in the glass.
In cooler climates such as the Loire Valley in France, it develops distinct herbal aromas. If it comes from warmer regions, on the other hand, it brings rather fruity aromas.
Among the most typical scents of Sauvignon Blanc is the smell of gooseberry and currant. This tantalizing aroma identifies the grape variety and can be partially perceived even when pouring. In addition, the nose has citrus fruits such as lemon, grapefruit and lime.
In addition to the fruit and herbal aromas, the variety also shows other nuances. These depend on the region and the aging of the Sauvignon Blanc. Even seasoned wine lovers rarely know that Sauvignon Blanc can benefit from barrel aging. Aged in wood, it profiles in the glass with a rich color. It also sometimes shows seductive notes of blackcurrant. Biological acid reduction (BSA) gives it a mild effect and a creamy to creamy mouthfeel. The wines produced in this way are often marketed as Fumé Blanc.
What food goes well with Sauvignon Blanc wine?
A multi-faceted wine, Sauvignon Blanc pairs well with a variety of dishes. From a variety of seafood to green salads.
Below you will find a number of dishes that are ideal to combine with a typical Sauvignon Blanc:
Oysters and other seafood.
Grilled chicken or fish with a citrus or herb marinade.
Goat cheese salad with a vinaigrette dressing.
Grilled vegetables, especially green asparagus or green beans.
Pasta with pesto or other dishes with strong herbal flavors.
Ceviche or similar dishes with tangy citrus flavors.
Sushi and sashimi with light flavor.
Sauvignon Blanc is one of the best accompaniments to seafood, especially in light and delicate recipes. Thanks to its acid structure and herbal aromas, it highlights the richness of the seafood and provides a balanced and refreshing combination. Combine it with oysters, grilled sole or a citrus ceviche, for example.
It also goes well with fresh salads. Its delicate flavor supports the aromatics of the vegetables and its acidity gives a certain freshness to the dish. It also looks great with a classic Caesar salad, a goat cheese salad with spinach or with tomato mozzarella. However, with these combinations you should rather resort to filigree representatives.
Sauvignon Blanc is an excellent match for dishes with green hints such as pesto or dishes with fresh herbs. The herbal notes of the wine enhance the flavor and create a harmonious and delicate combination. You can also serve Sauvignon Blanc with simple pasta dishes with herb pesto or with grilled chicken marinated with fresh herbs.
Overall, Sauvignon Blanc is a good choice for a variety of dishes. Thanks to its crisp and refreshing character, it is versatile to combine and compatible with many dishes. Now it's up to you. Organize the next dinner party and try to find dishes that go with this vine.