Riesling is one of the most popular white wines in the world. Its unique aroma as well as flavor profile pairs wonderfully with a variety of dishes. From its German homeland, Riesling has spread to numerous regions around the globe, each producing its own subtleties and distinctive characteristics.
In this article we explore the origin and evolution of Riesling from its birthplace in Germany to the various wine-growing regions of the world. We also take a look at its typical aroma and flavor profile and present some of the best food pairings for this light, crisp and refreshing white wine. Whether you're an experienced wine connoisseur or just starting out, this guide will give you all the information you need to know about the Riesling grape variety.
History and origin of the grape variety
Riesling has become synonymous with German wines. Italy may be known for its Sangiovese and France for Chardonnay and Pinot Noir, but Germany will always be associated with Riesling. With its origins in the valleys of the Rhine and Moselle rivers, where it has been planted for centuries, it is deeply rooted in German history and culture like no other grape variety.
Recent genetic studies indicate that it is a natural cross between the Heunisch grape varieties and a wild grape variety that has not been documented by name. The latter had previously crossed with Traminer, to which it owes its typical aroma.
One of its distinctive features are its roundish and small berries. As they mature, they change to a rich yellow with black dots. While its demands on the soil are not particularly high, its location is a determining factor for its subsequent quality. Dry, cool, but with many hours of sunshine – that's how the Riesling likes it.
Its history dates back to 1402, when it was first mentioned in the documents of the city of Worms under its then name of Ruessling . In another document from Rüsselsheim from the calendar year 1435 it is already called Rießlingen. It received its present name in the 16th century from the botanist Hieronymus Bock. He mentioned it in his famous herbal book "New Kreütter Bůch" (Engl. New Herbal Book).
Since then, the white wine variety has spread across Europe and now even worldwide. Today it can also be found in New World countries such as Chile or Australia.
Thanks to its ideal climate, Germany is considered the most important growing region of Riesling wines.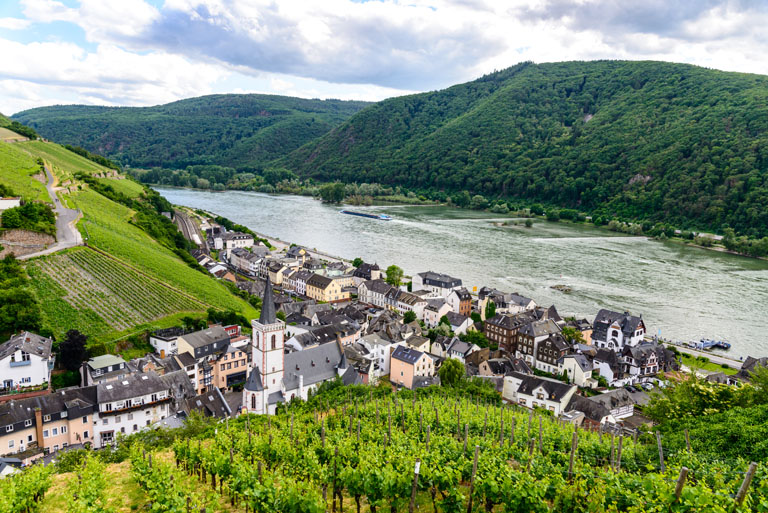 Moselle to USA – Where is Riesling grown?
Riesling represents German wine culture like no other grape variety. The German growing areas have about 24,000 hectares, or about 40 percent of the world's vineyards planted with it. From the famous steep slopes of the Moselle, along the banks of the Rhine in the Rheingau and Rheinhessen to the picturesque hilly landscape of the Palatinate: Riesling white wine is part of German wine culture! The unique terroir of the German wine-growing regions offers ideal conditions for wines with strong character. Thus, some of the best white wines in the world have grown for centuries on the slate soils found here.
The white grape variety also has a firm place in Alsace. Thanks to the dry and warm climate, ripe berries with a particularly high sugar content are formed, resulting in powerful wines with an unusually strong alcohol content. Due to the often dry autumn weather, the vine can make the most of the long ripening period of its fruit. The results are noble sweet wines (Spätlese to Trockenbeerenauslese), which have a fantastic sweetness-acidity play. In France, it is authorized for the production of quality wines only in Alsace.
One country that doesn't immediately come to mind when you think of the variety is Australia. Riesling, however, has existed here since the first half of the 19th century and is grown exclusively in South Australia. The biggest problem for Australian winemakers here is the heat, which is very hard on the Riesling and, in extreme cases, leads to severe acid degradation.
A different situation arises in New Zealand, which is close by (as seen from Australia). The island has a rather cool climate and therefore offers the Riesling grape ideal site conditions. Here, on about 1000 hectares, high-quality white wines are produced that are in no way inferior to the European ones.
In the USA, the variety has been gaining popularity for decades. It is cultivated and produced with great success especially in New York, Oregon and California.
Fruity aromas and racy acidity: this is what Riesling tastes like
German winegrowers produce Riesling wines in all quality levels. From simple estate wines to large growths and noble sweet selections, which reach their perfect drinking maturity only after several years. However, the aromatic grape variety is particularly known for its light, crisp wines with a strong acid skeleton. Riesling appears in the glass with a pale yellow to greenish-yellow tending color.
While dry Rieslings come across as particularly crisp and not infrequently mineral, semi-dry examples offer a thirst-quenching balance of sweet fruit aromas of lime, peach and apple framed by a refreshing acid structure. Sweet variants show defined notes of honey (beeswax), exotic fears, apricot or marzipan that linger long on the palate.
The grape also cuts a fantastic figure as a sparkling wine. Riesling sparkling wine is not uncommon, especially in the German growing regions. It is considered an art to keep the crisp acid skeleton of the variety in check.
Whether you prefer bone dry or deliciously sweet, when it comes to Riesling wines, everyone will find the right bottle for their taste.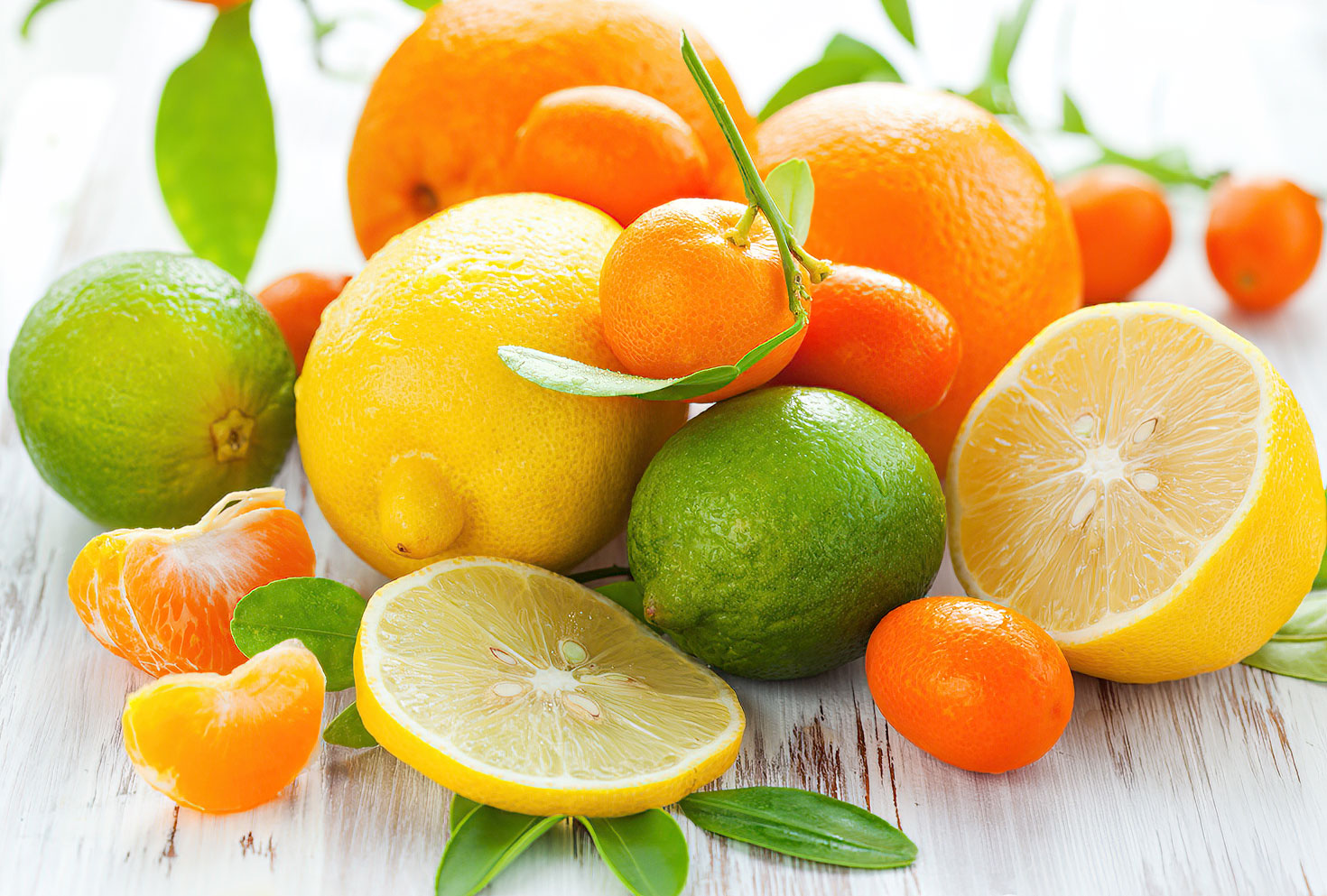 Rieling Wines & Food: The Riesling as a food companion
A multi-faceted variety, Riesling goes well with a whole range of dishes and is an ideal food companion. With its strong acidity, it is able to stand up to a wide range of tastes and textures. Thus, it is excellent with buttery sauces, fatty fish such as salmon to desserts. For those who want to know even more, here are some classic food pairings for Riesling wines:
Dry representatives have a racy acidity and a rather light to medium body. Their properties make them an excellent match for the subtle sweetness of pork dishes or poultry. A Riesling with the bratwurst is really a treat.
Fruity variants with some residual sweetness are perfect companions for the light spiciness of Asian dishes. Thanks to the slight sweetness, the sensation of sharpness is softened.
Sweet to noble sweet styles are wonderful for dessert. Especially cheesecakes or other desserts based on curd or cream benefit from the character of the variety.
Dry to fruity: Riesling and its flavors
Most are aged light and dry and are intended for uncomplicated and quick enjoyment. The wines from the Moselle have a slender body and a certain residual sweetness, which makes them ideal as dessert wines. American winemakers, on the other hand, produce drier wines with floral and citrus aromas. If you want to get to know the different styles of Riesling, you have a lot to discover here!
Conclusion
In conclusion, Riesling is an extremely diverse grape variety that can taste both sweet and dry and ranges from light to full-bodied. Its crisp acidity makes it an ideal companion for a variety of dishes. Whether you're looking for a bottle of sweet or dry Riesling, it's important to know the different styles and terms so you can find the perfect wine for your palate. From bone dry to sweet: Riesling has something for everyone.