Cocktails with vodka, along with the gin and tonic or the piña colada, are the classics on every bar menu and the hit at every party. No wonder! Most vodka cocktails are quick to prepare, yet offer a complex flavor picture and come in countless varieties.
In this post you will find our most popular cocktails based on vodka. Just click on the drink of your choice and you'll be taken directly to the recipe of your cocktail, where you'll find all the preparation information you need to start mixing right away.
At the end, you'll also get some information on why it's great for making delicious cocktails and which one is best to use to mix your drinks.
Easy to make yourself: Our best 11 cocktails with vodka recipes
You are looking for cocktails with vodka? Then you've come to the right place! In this list you will find ten of the most popular drinks with the Russian national drink. The best thing about it: They are all simple in their preparation and yet varied, delicious and succeed even cocktail beginners without problems. So here are the best cocktails, specially selected for you.
Check out our cocktail recipes now and mix your own drink right away.[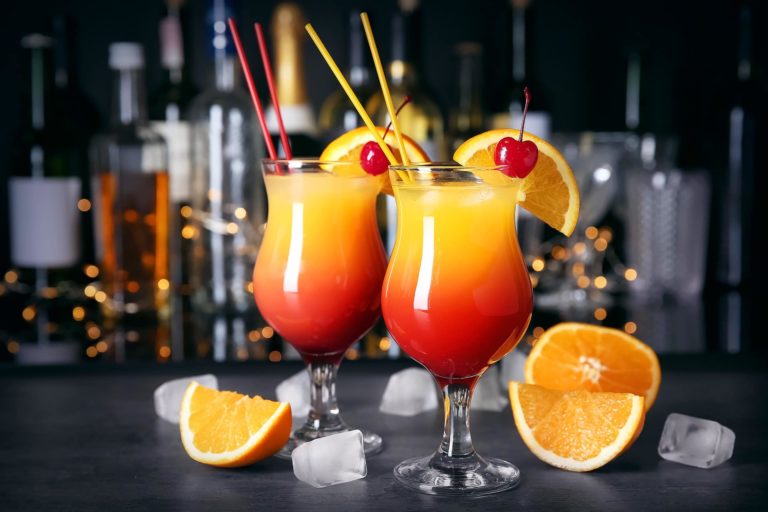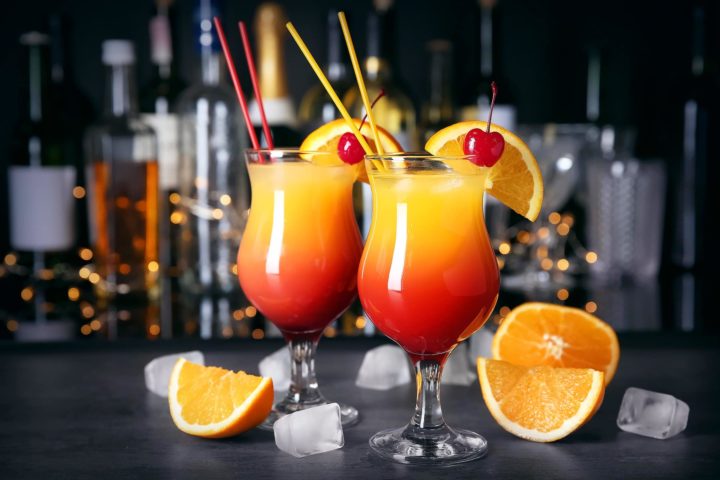 Sex on the Beach
Probably one of the most popular variants of serving vodka in the form of cocktails is the Sex on the Beach. It is the flagship and one of the most popular cocktails – which is definitely due to its somewhat suggestive name. Whether it's an evening visit to the bar, the beach or student party, the Sex on the Beach is the long drink to go for many. The pineapple and orange juice provide the refreshing kick for some cooling on hot summer evenings.
View Sex on the Beach Recipe '
---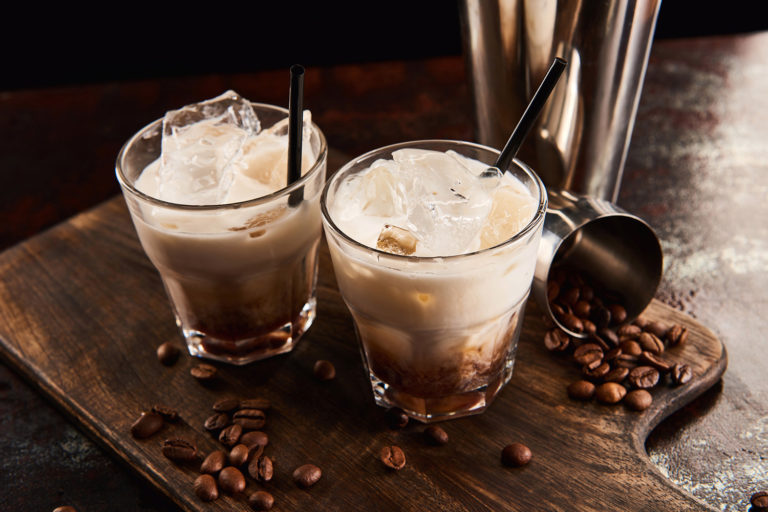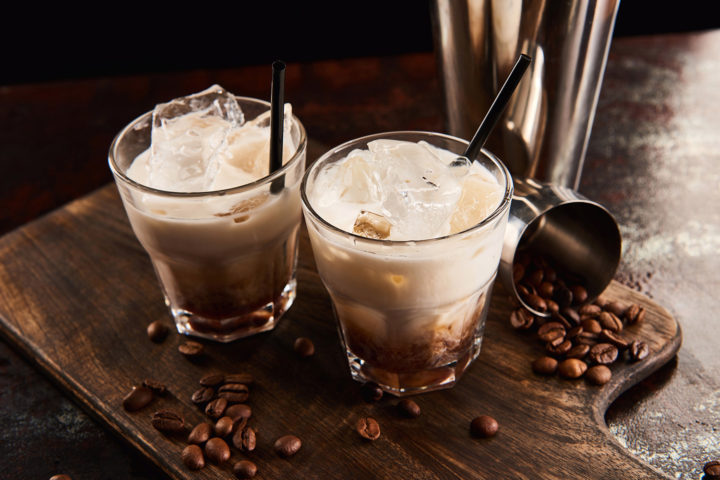 White Russian
A true classic and for fans of the movie "The Big Lebowski" already almost a kind of cult drink. The Dude (played by Jeff Bridges) drinks it for breakfast, lunch, dinner and just about anytime he feels like it. However, he does not put too much emphasis on the proper preparation or the quality of the ingredients used. In our recipe you will learn how the cocktail is really prepared. Definitely a must-have cocktail at the next 90s movie night.
---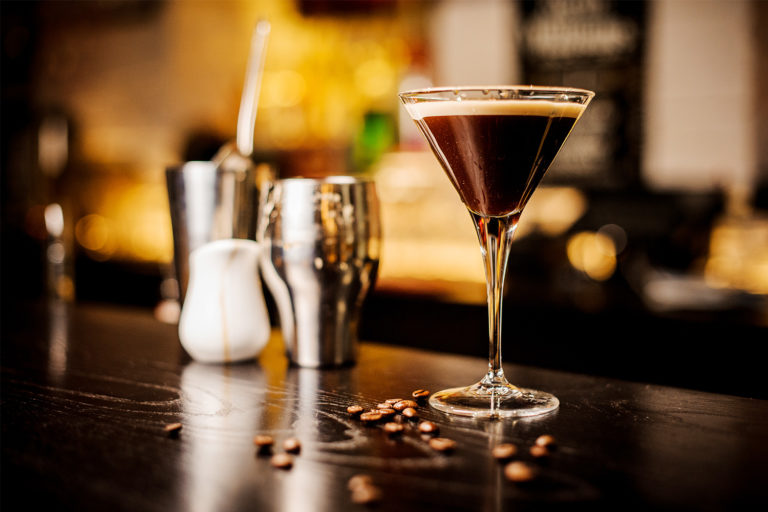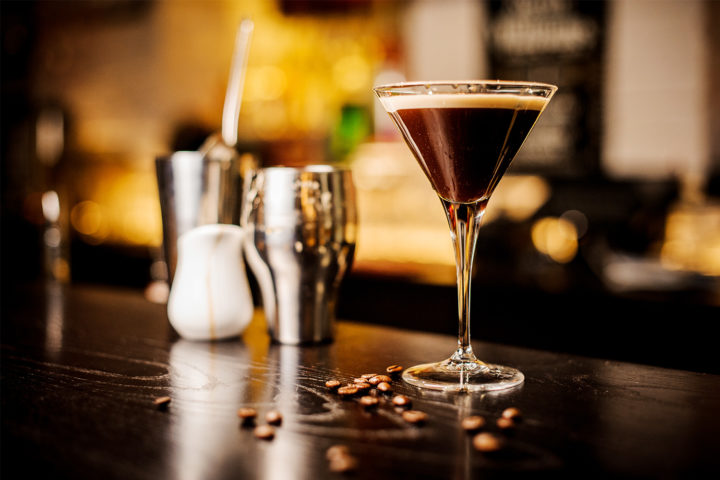 Espresso Martini
The Espresso Martini is for real coffee junkies, espresso lovers and fans of "The Big Lebowski", who now attach more importance to style and no longer go shopping in a bathrobe. The cocktail was allegedly created for super model Kate Moss, who is said to have asked the famous bartender Dick Bradsell for a drink in a London bar with the following words: "Can you make me a drink that will wake me up and then fuck me up?"
View Espresso Martini Recipe '
---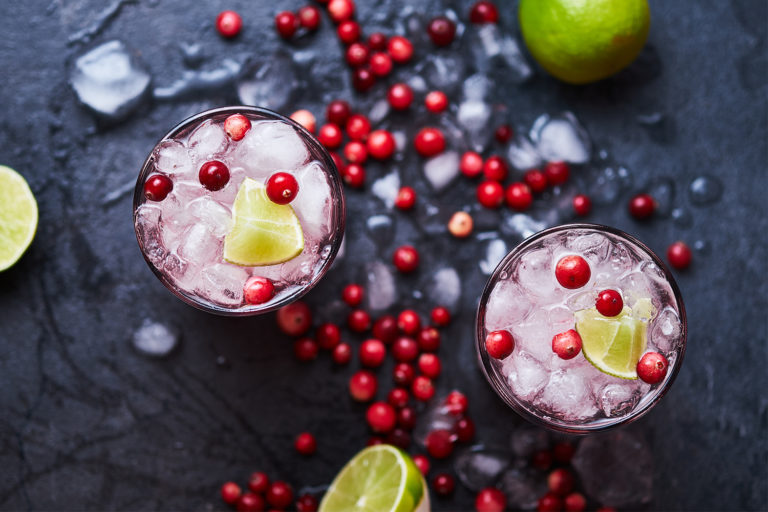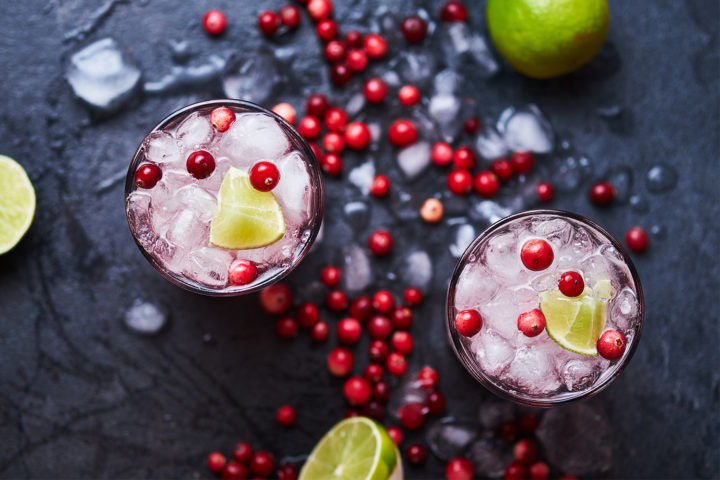 Vodka cranberry
In many bars, this cocktail with vodka is taken all too literally and cranberry juice is sprayed with a little vodka. However, if you're a serious drinker, you only need four ingredients for the Vodka Cranberry Cocktail, which takes this simple long drink to a whole new level and convinces even critical palates with freshness and balance.
---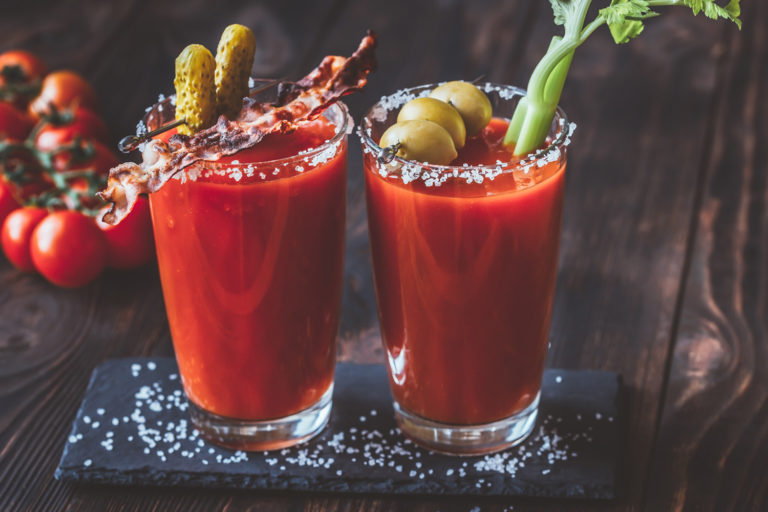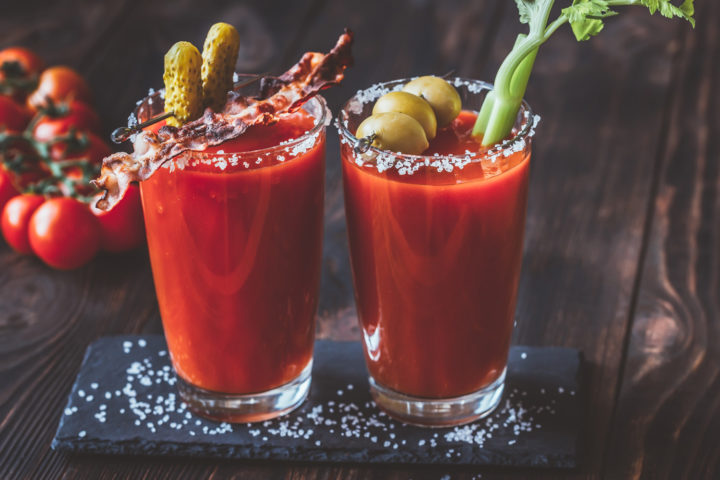 Bloody Mary
How this cocktail from the group of "Corpse Revivers" got its name is the subject of several stories, all of which cannot be proven too clearly. The fact is that it is one of the absolute classics that every cocktail lover must have tried once. If you're more into tart, earthy notes and you're getting tired of all the fruity versions, you can get your taste buds back to normal with this cocktail with vodka. As a counter drink on a hungover day, however, you should not take it and rather reach for a bottle of water – just as a little tip.
---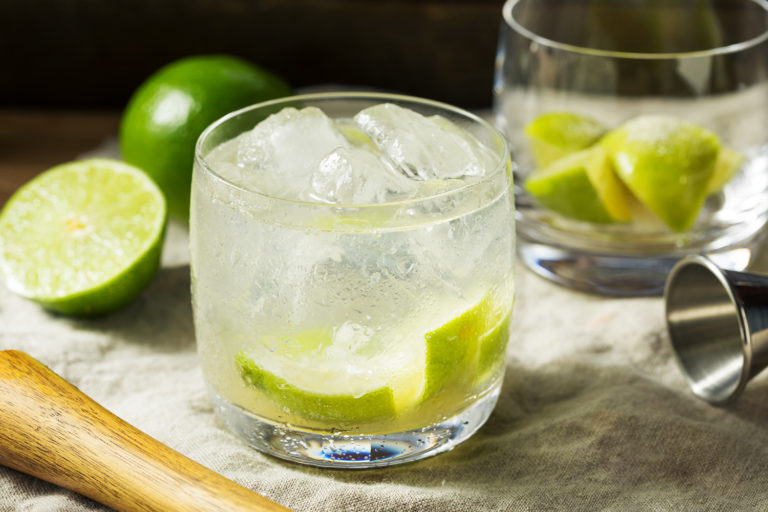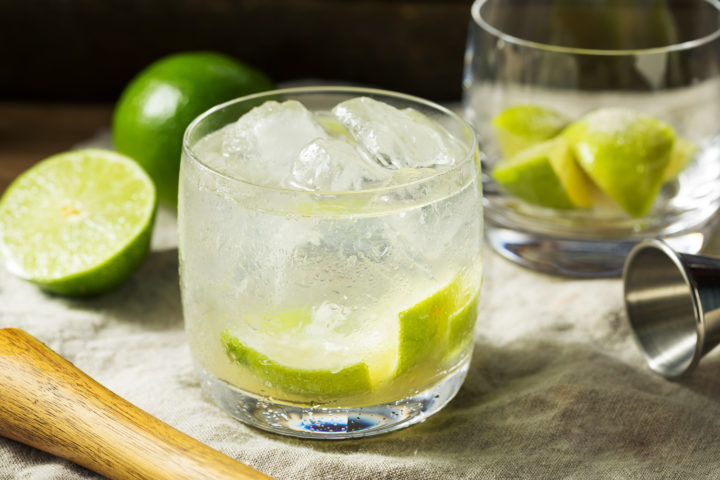 Caipiroska
Also a classic among cocktails with vodka is the Russian version of caipirinha. Unlike its Brazilian template, the Russian alternative uses vodka instead of the usual sugar cane liquor. Sounds at first like the simple exchange of the spirit, but in this cocktail causes a completely different taste picture. Nevertheless, the drink retains the summery and refreshing effect of its Latin American role model.
---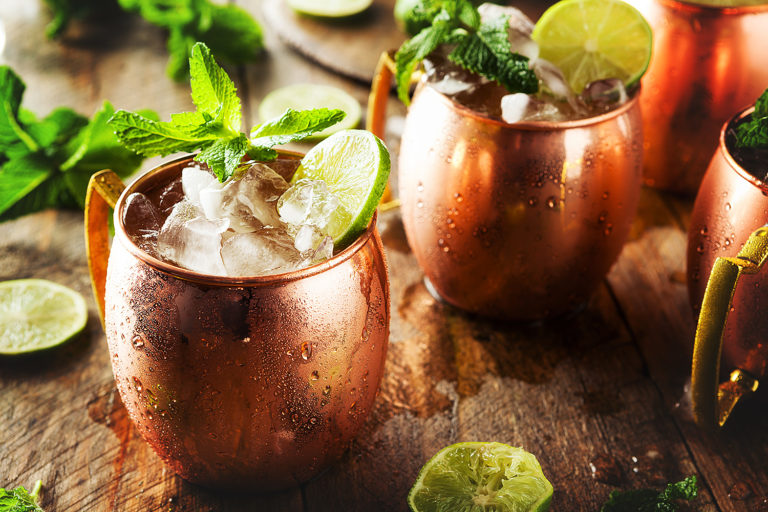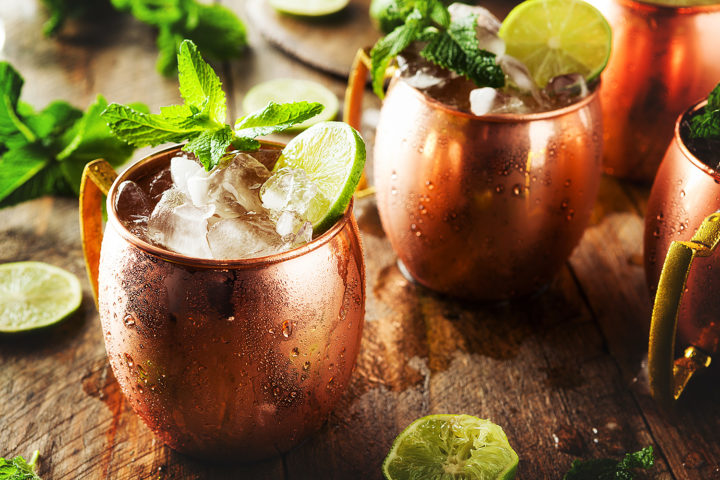 Moscow Mule
When I think of summer and cocktails with vodka, the Moscow Mule is at the top of my wish list for a cocktail on a warm summer evening. The preparation with ginger beer gives this cocktail with vodka a slight spiciness, which rounds off its flavor picture. The Moscow Mule, as it is translated in German, is served in style in a copper mug.
---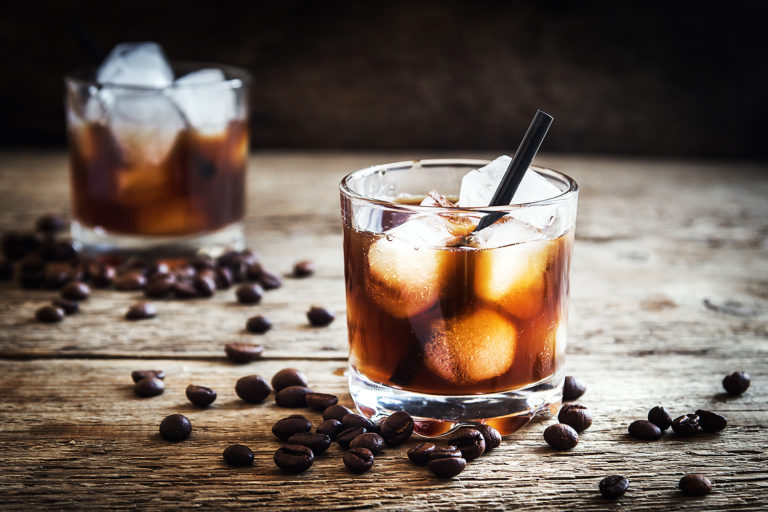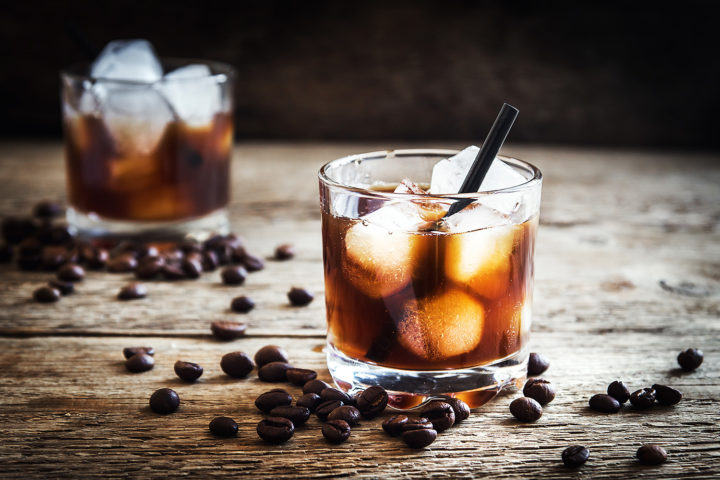 Black Russian
For those who consider milk in coffee an outrage, the Black Russian is their drink of choice. Its bitter-tart taste, somewhat softened by the sweetness of the coffee liqueur, is excellent as an aperitif. If you want to take this vodka cocktail to a new level, I recommend you try reaching for Cold Brew coffee liqueurs. Trust me, you will love them!
Mix Black Russian yourself now '
---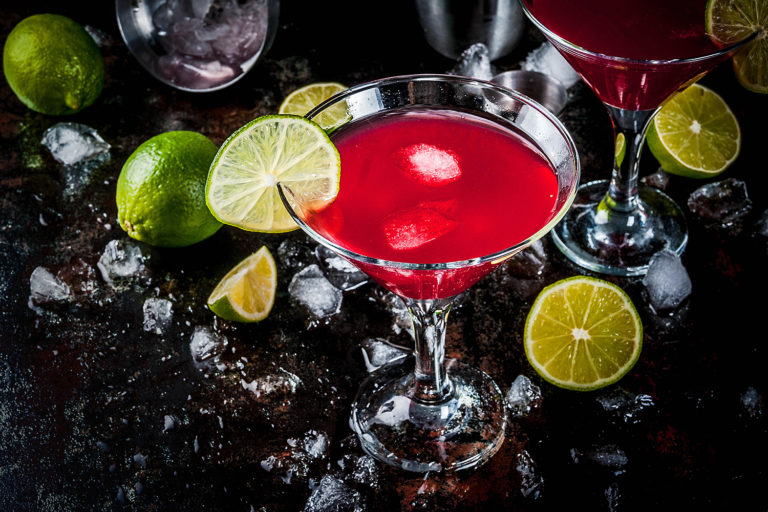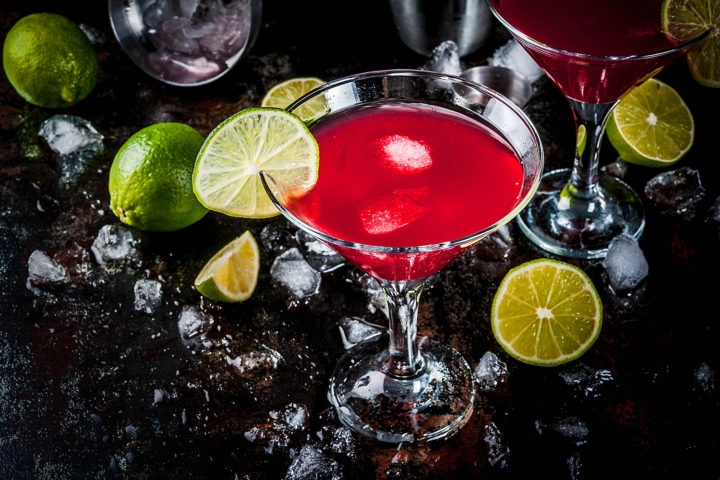 Cosmopolitan
Welcome to New York! For all fans of Sex and the City, this modern classic is a must and the cocktails. Although the drink has been around since the 1930s, it has only been prepared in its current form since the 1990s, when cocktail culture was reignited around the world. So if you want to follow in the footsteps of Carrie, Charlotte, Samantha and Miranda, order a "Cosmo" next time you visit a bar or simply mix it yourself now. One of the great classics among the cocktails with vodka!
---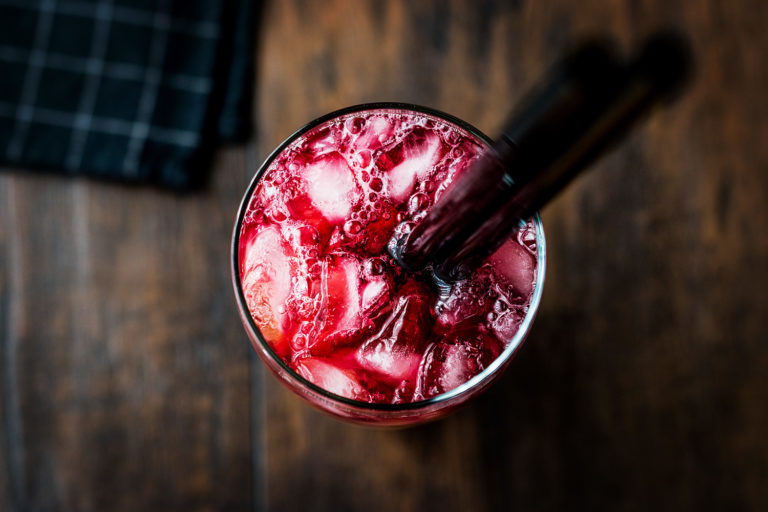 Alabama Slammer
Bartenders like to turn up their noses at this cocktail. Like no other drink, it stands for boisterous student parties and hungover Sundays. Nevertheless, the Alabama Slammer now has a kind of cult status and even prominent lovers like Brett Favre (former quarterback of the Green Bay Packers). Even Tom Cruise in his role in the movie Cocktail (1988), mentioned this cocktail with vodka. It is quite sweet, and fruity, which masks its high alcohol content.
---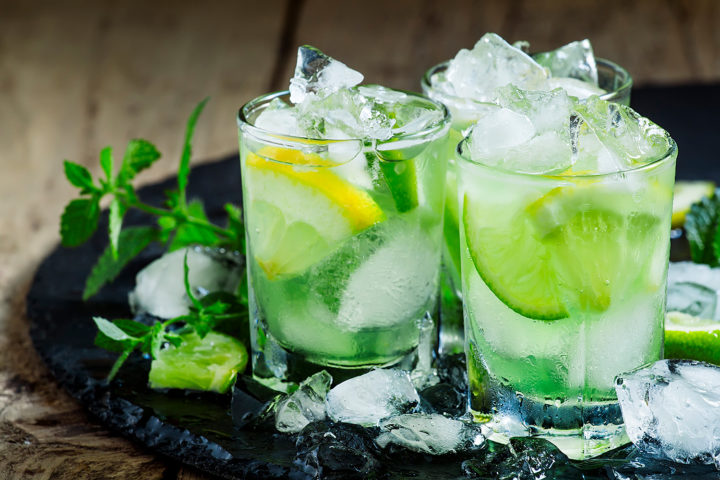 Vodka Lemon
Known for its slightly bitter aroma due to the quinine contained in Bitter Lemon and its refreshing effect, Vodka Lemon is the perfect drink for hot summer evenings. The long drink is very simple and consists of only two ingredients: Vodka and bitter lemon. By the way, in good bars you always get the bitter lemon bottle with it, so you can mix your drink the way it suits your taste best. When it comes to bitter lemon, you should definitely pay attention to the quality and not take the cheap one off the shelf. These are often too bitter and have an unpleasant aftertaste.
Why vodka is perfect for cocktails
For vodka is a clear spirit traditionally distilled from potatoes or cereals. Its flavor is very subtle and is often described as neutral. Its alcohol content of is traditionally around 40% by volume, but varies depending on the brand. Thus, bottles of up to 60 vol.% (100 degrees proof) and 37.5 vol.% alcohol can be found in stores. When vodka is mentioned in recipes, the forty percent is meant. Under no circumstances should you use a "100% proof" for mixing unless the recipe specifically calls for it, otherwise your cocktail will lose complexity and balance.
Thanks to its neutral taste, vodka is so suitable for mixing cocktails, because it does not interact with the flavors of the other components. For this reason, there are an incredible number of recipes for cocktails with vodka as the spirit.
Vodka is often translated as "Wässerchen," which is not quite right as a translation. While "Wässerchen" is a trivialization of the word water, it actually refers to a reduced form ("small water"), since the volume of the liquid decreases during distillation.
Which vodka is suitable for cocktails?
In cocktails, vodka has an extremely simple task: It should bring the necessary shot into the drink and not affect the flavor of the remaining ingredients. If you like your vodka neat, you have some premium bottles in your home bar. These are definitely too good to put in a cocktail. We recommend a bottle of the middle price range. However, you should also steer clear of the overly cheap variants. These often have a penetrating inherent taste that negatively affects the quality of your cocktail. If you reach for the well-known brands, you're definitely not doing anything wrong.
The most popular vodkas
Preis inkl. MwSt., ggf. zzgl. Versandkosten / Letzte Aktualisierung am 2023-05-12 / Affiliate Links / Bildquelle: Amazon Product Advertising API
Preis inkl. MwSt., ggf. zzgl. Versandkosten / Letzte Aktualisierung am 2023-05-21 / Affiliate Links / Bildquelle: Amazon Product Advertising API
[/vc_column_text][vc_column_text]
What bar equipment do I need?
For the preparation, your home bar should be equipped with some basics, which are not only related to the preparation of cocktails with vodka. So that you can start mixing without any problems, here is a list of the basic equipment you should have. You are missing something? No problem, under the link below you can easily order the missing equipment, so that it arrives in time for the upcoming cocktail party.
Basic equipment
Shaker
Plunger
Spout
Measuring cup (jigger)
Bar strainer
Stirring glass
Bar spoon
Julep strainer
Crushed ice & ice cubes
With these tools, you'll have the basics for all sorts of cocktails. So try one of our recipes with vodka today and become the bartender of your next party!