Anyone who is somewhat involved in wine will hardly get around some grape varieties, whether for white or red wines. In fact, there are about 16,000 different grape varieties, of which about 2,500 are approved for the production of wine. However, most varieties lead rather a shadowy existence and became irrelevant in the modern wine world. Only a few hundred varieties still play a significant role today.
In this article you will find a list of some of the most important and significant varieties for red wines in modern wine culture, which simply cannot be ignored. So if you are interested in wine, this article is just for you to deepen your knowledge.
Pinot Noir – The "Queen of the Red Grapes
Pinot Noir grapes are used to produce mainly light, fruity red wines that develop earthy and spicy aromas as they mature. The grape variety is often referred to by wine connoisseurs as the "queen of red grape varieties" and is the basis for one of the most luxurious wines in the world – Romanée-Conti from the eponymous winery. In Germany, the variety is known as Spätburgunder and has been cultivated since the 13th century. For winemakers, the grape presents itself as a real diva. Unlike most red wine varieties, Pinot Noir prefers a cooler climate, but at the same time has a thin berry skin. This makes the grape variety particularly susceptible to rot and fungal diseases.
Main aromas: cherries, raspberries, cloves, mushrooms, forest floor / undergrowth.
Notable regions: Burgundy, California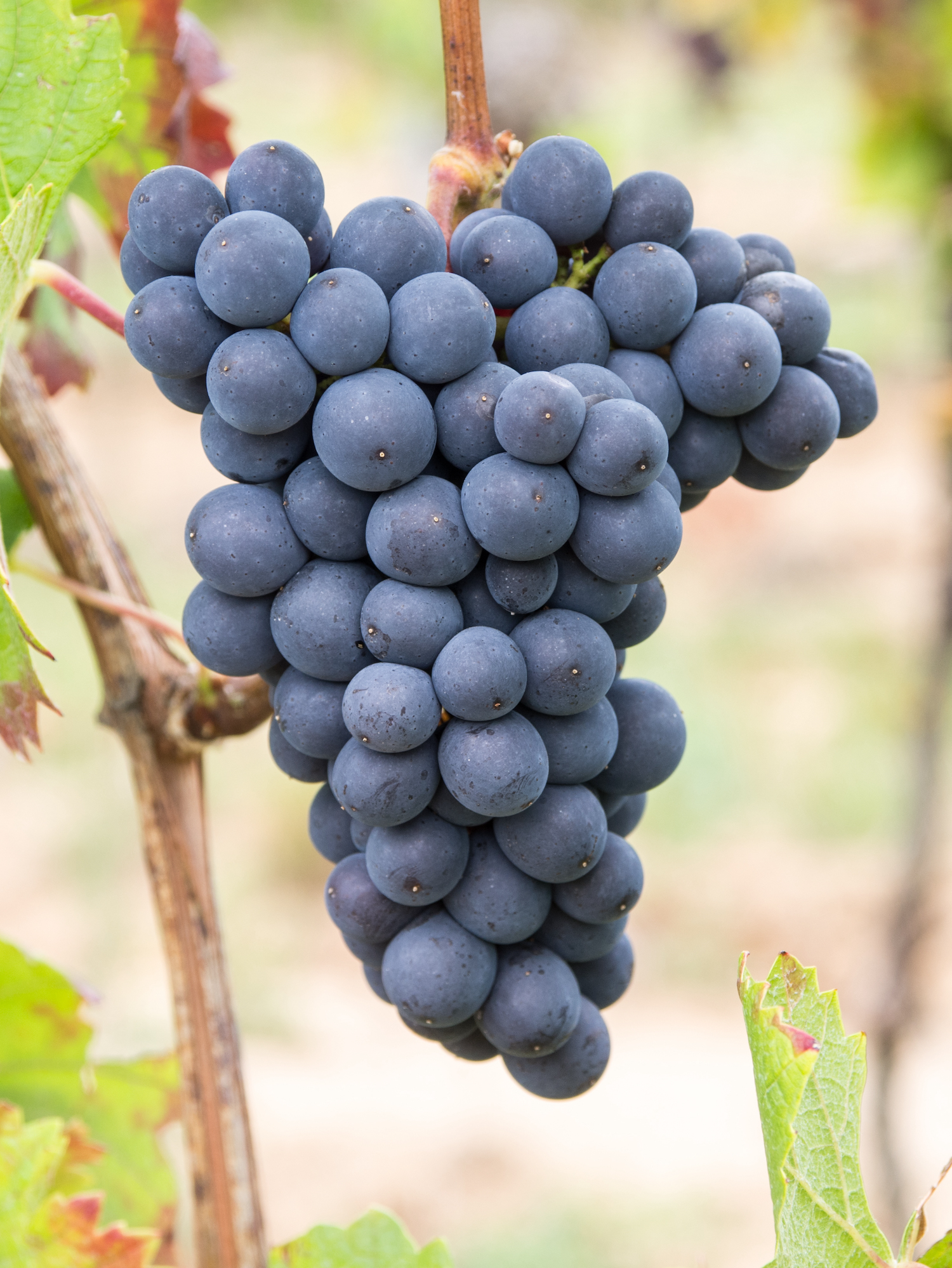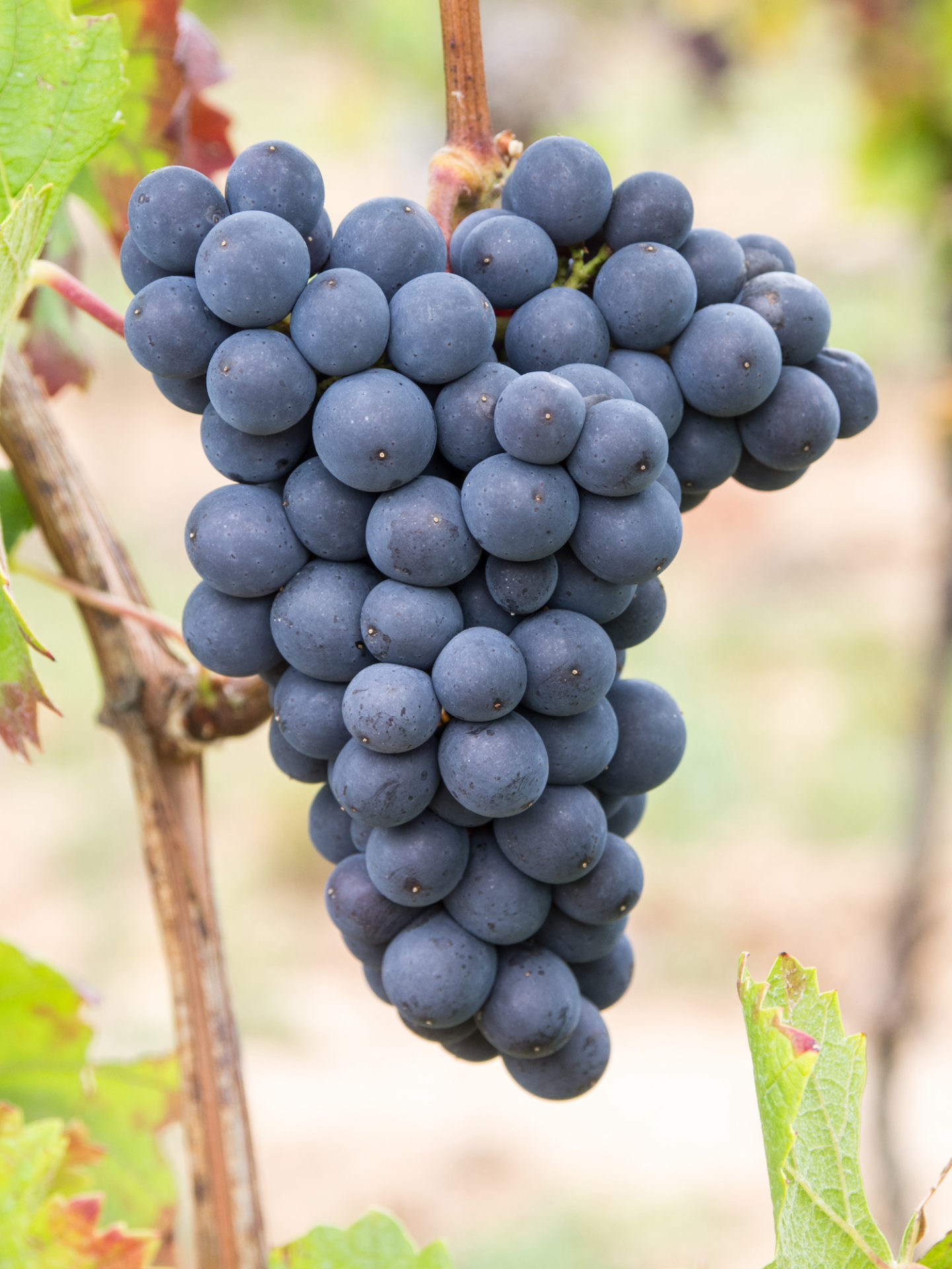 Merlot – The crowd favorite from Bordeaux
Merlot is one of the most famous grape varieties in the world. This variety, native to France, is known for its fruit-driven, full-bodied red wines. Its character is best described by the attribute "jammy", because its smell is strongly reminiscent of boiled fruit and jam. The great strength of Merlot is its suitability as a blending partner with other grape varieties. Even small amounts of Merlot make an otherwise unpalatable young Cabernet Sauvignon literally shine.
Main aromas: cherries, plums, dark chocolate, bay leaf
Notable regions: Bordeaux, Tuscany, Chile, California, Washington State, China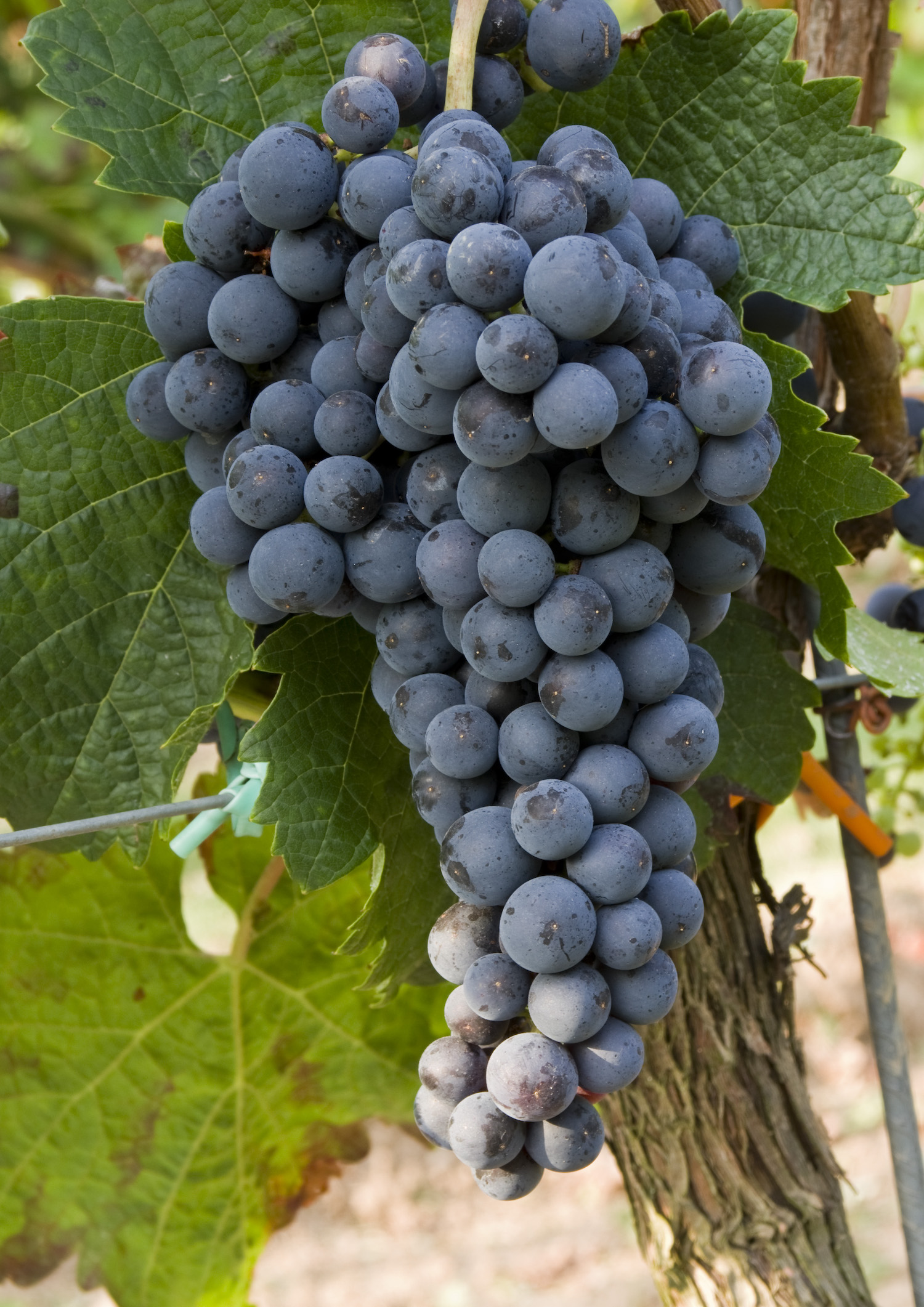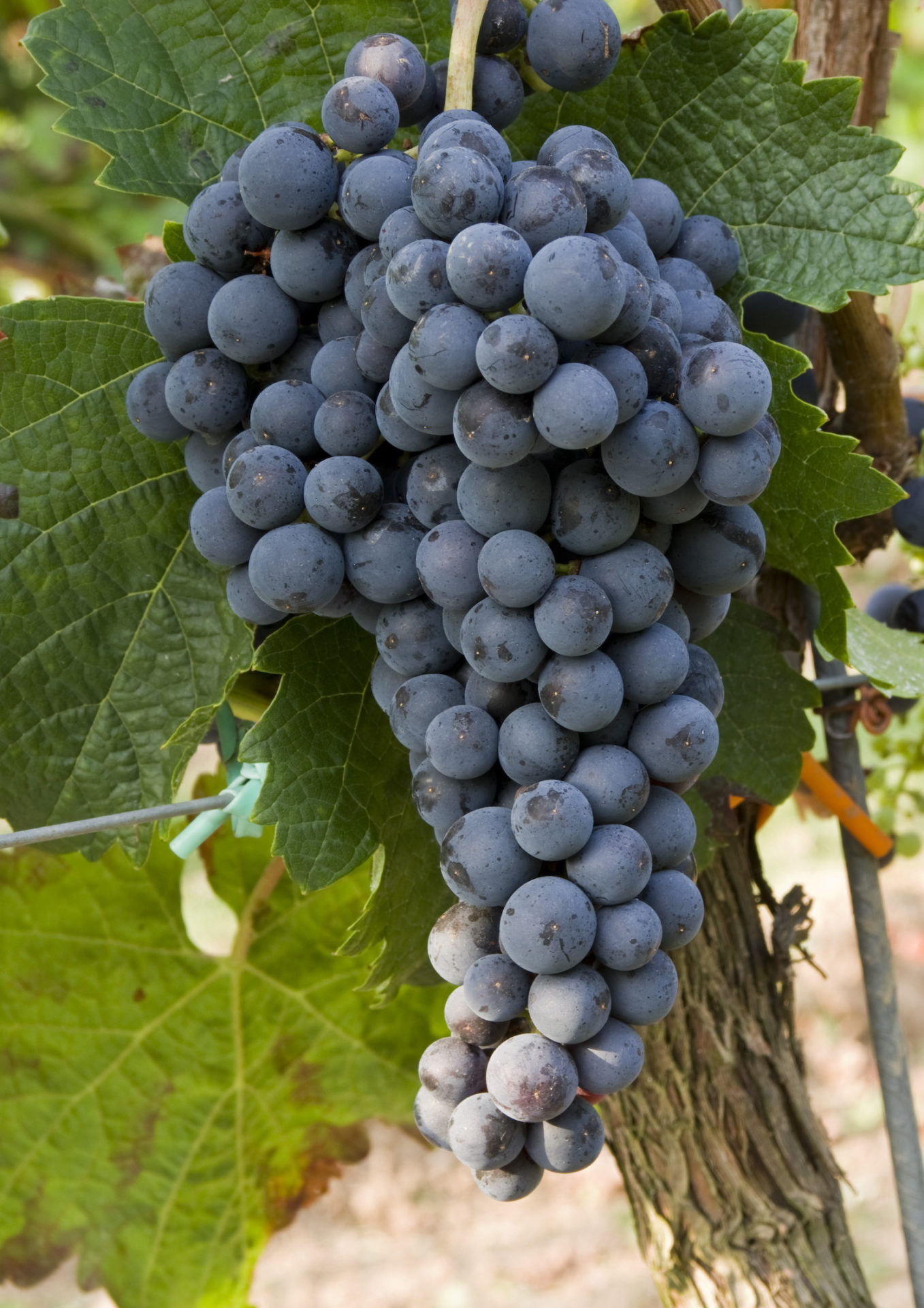 Zinfandel / Primitivo
Originating in Austria, this red wine variety found its adopted home in the USA in the 19th century, where its main cultivation area today is to be found. In Italy, the grape is known and appreciated under its synonym Primitivo. Its wines like to present themselves with a spicy bouquet of black pepper, cloves and cinnamon. They are joined by dark fruits and berries, which, however, tend to play a minor role. Thanks to the high sugar content of its grapes, red wines from the variety not infrequently reach an alcohol content of 16% by volume.
Main aromas: blackberries, strawberries, cinnamon, tobacco leaves
Notable regions: California, Puglia, Croatia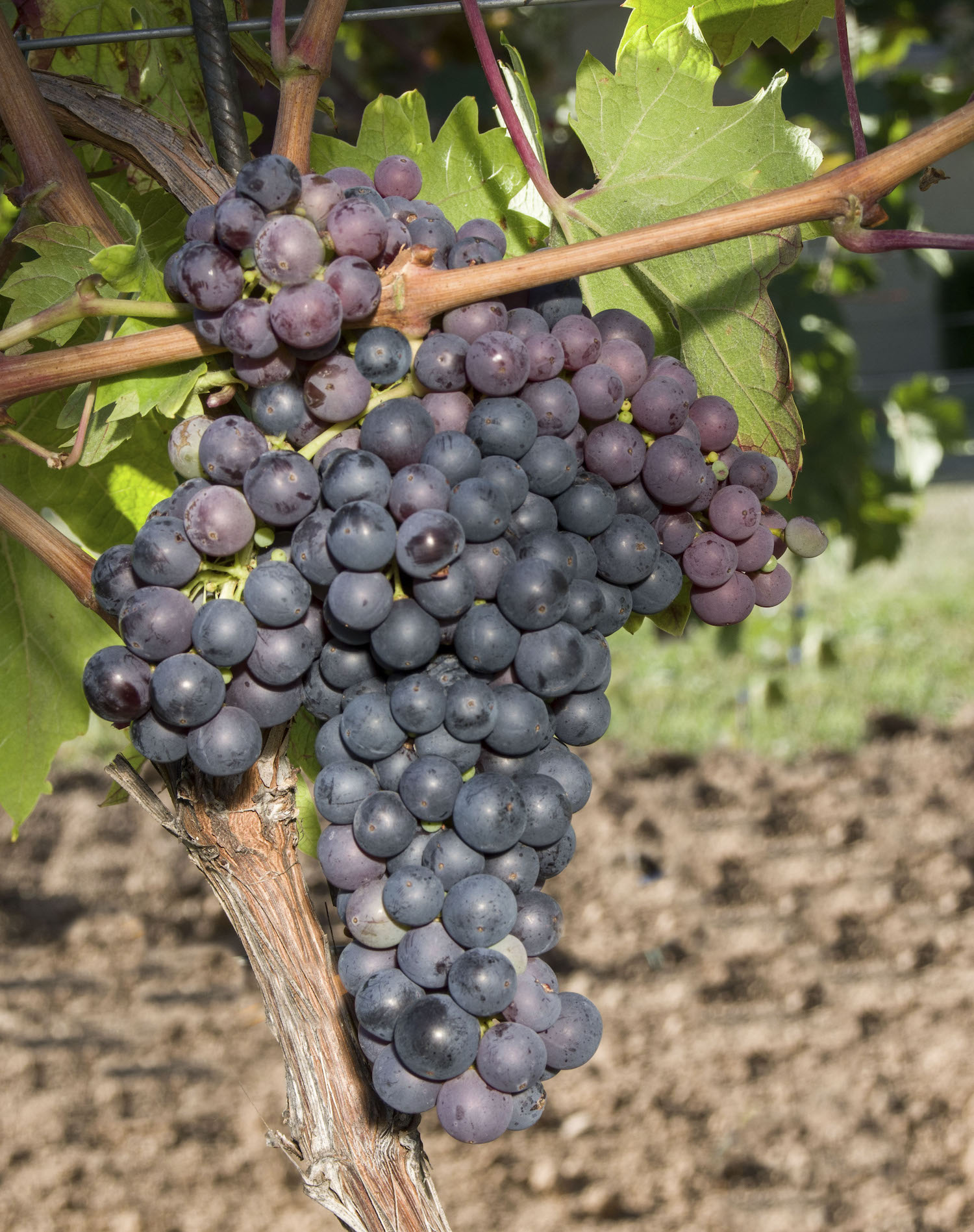 Sangiovese – The pride of Italy
Sangiovese is the most popular red wine variety in Italy and is grown mainly in Tuscany. It is the basis of some of the most famous and best wines of the country such as Chianti (Classico), Brunello di Montalcino or Vino Nobile di Montalcino. His wines are characterized by high acidity and tannin content. In the glass, Sangiovese shows mainly aromas of black cherries, violets and cocoa. Behind this, spicy notes reminiscent of woody herbs, vanilla and licorice are often still found.
Main aromas: cherries, balsamic notes, Italian herbs, coffee.
Notable regions: Tuscany
Cabernet Sauvignon – The tannin bomb
The Cab, as the grape variety is called by its fans, is known at least since the 17th century and is today the most widely grown red grape variety in the world. The vine originated in Bordeaux (France), but is now also widespread in the New World. Especially in California, it produces some of the world's best wines, which are in no way inferior to their French classics. This is mainly due to the late-ripening and sun-loving nature of the red variety, which makes itself felt on the nose with intense aromas of cassis, green bell pepper and licorice. Thanks to its thick berry skin, its wines have a very high tannin content, which makes them seem almost undrinkable when young. Pure varietal Cabs therefore require many years of aging before they reach drinking maturity. However, as a blending partner with Merlot, wines can be obtained that are enjoyable when young. Thanks to its high tannin content, Cabernet Sauvignon is aged almost exclusively in wood. In the small wooden barrel it also develops notes of caramel, vanilla and toasted aromas.
Main aromas: sour cherry, cassis, cedar, spices, licorice, green bell pepper
Notable regions: Bordeaux, California, Chile, Australia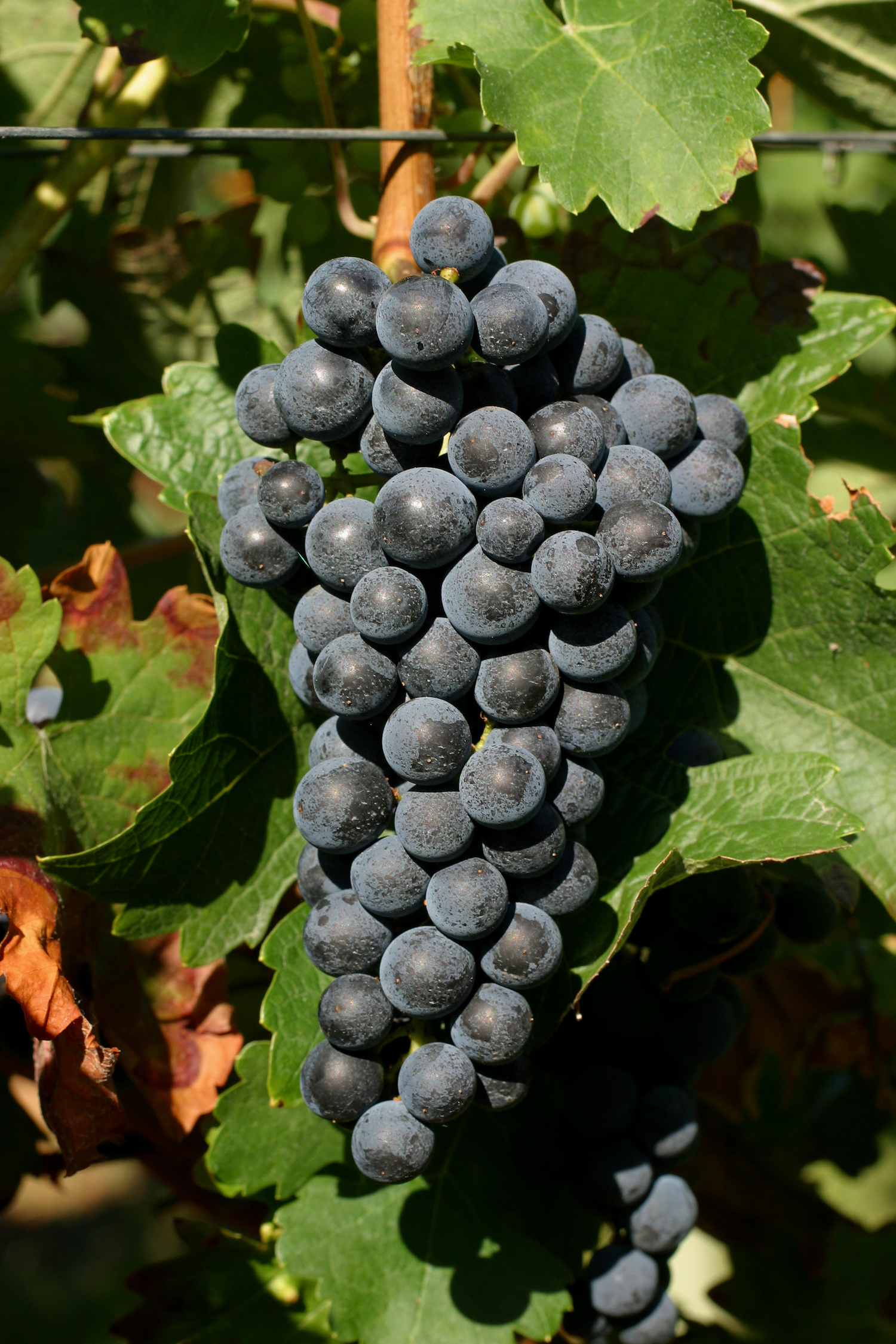 Malbec – Argentina's Parade Variety
The deep dark and purple wines of this grape variety are today almost exclusively associated with Argentina. In fact, however, the red vine comes from France, where it goes by the name of "Côt" and is often blended with Cabernet Sauvignon. Varietal Malbecs have enticing aromas of dark fruits such as black cherries, blackberries, plums and also raspberries. This is joined by spicy hints reminiscent of tobacco, vanilla and chocolate. On the palate, his wines are also fruity and with a soft tannic structure. The most famous region for red wines of this variety is Mendoza in Argentina.
Main aromas: plums, blackberries, vanilla, tobacco, dark chocolate
Notable regions: Mendoza, Cahors, Walla Walla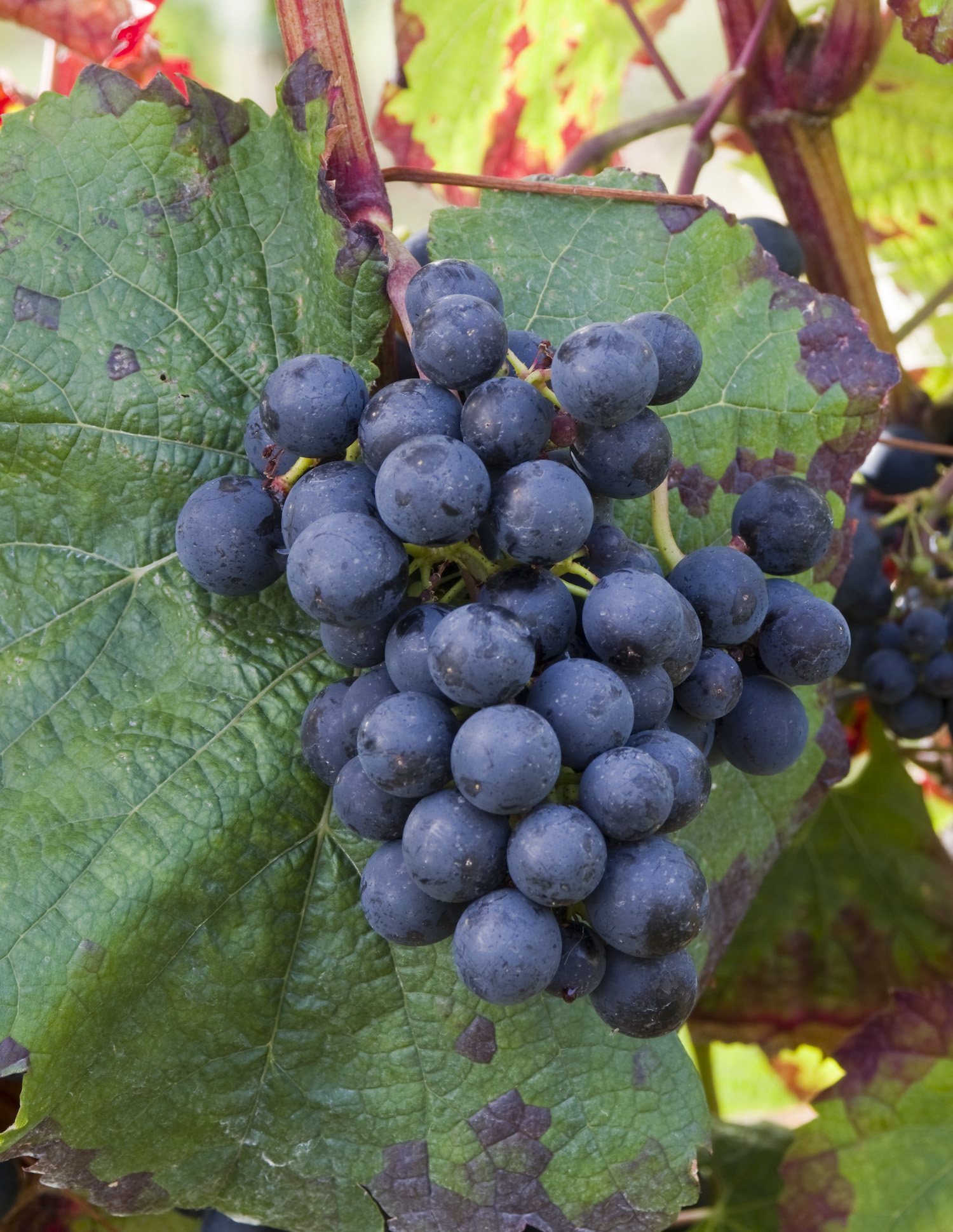 Syrah / Shiraz
Syrah, which originated in France, is now one of the most widely grown varieties for red wine in Australia. Here it is called Shiraz, as is customary in the New World. Here, a Syrah from France differs significantly from a Shiraz from Australia. The classic wines from France have an unmistakably high acidity and a rather earthy, spicy spectrum of aromas, while his red wines from the New World are much more fruit-driven. This difference is mainly due to the hotter climate in Australia. When New World winemakers strive for a classic-looking wine along French lines, it is often marketed under the name Syrah.
Main aromas: dark berries, plum, chocolate, tobacco, ground pepper
Notable regions: Rhône, New South Wales, Victoria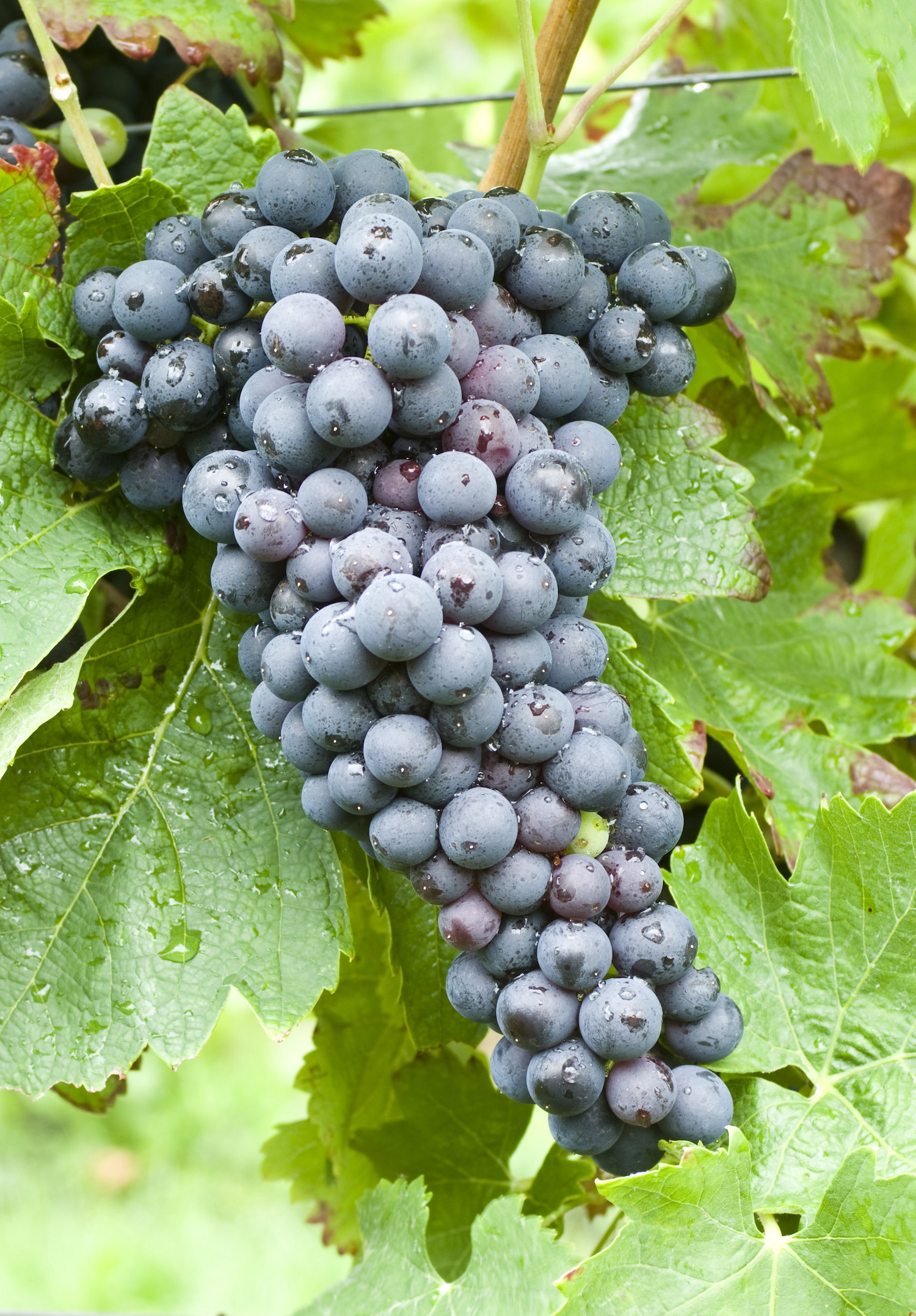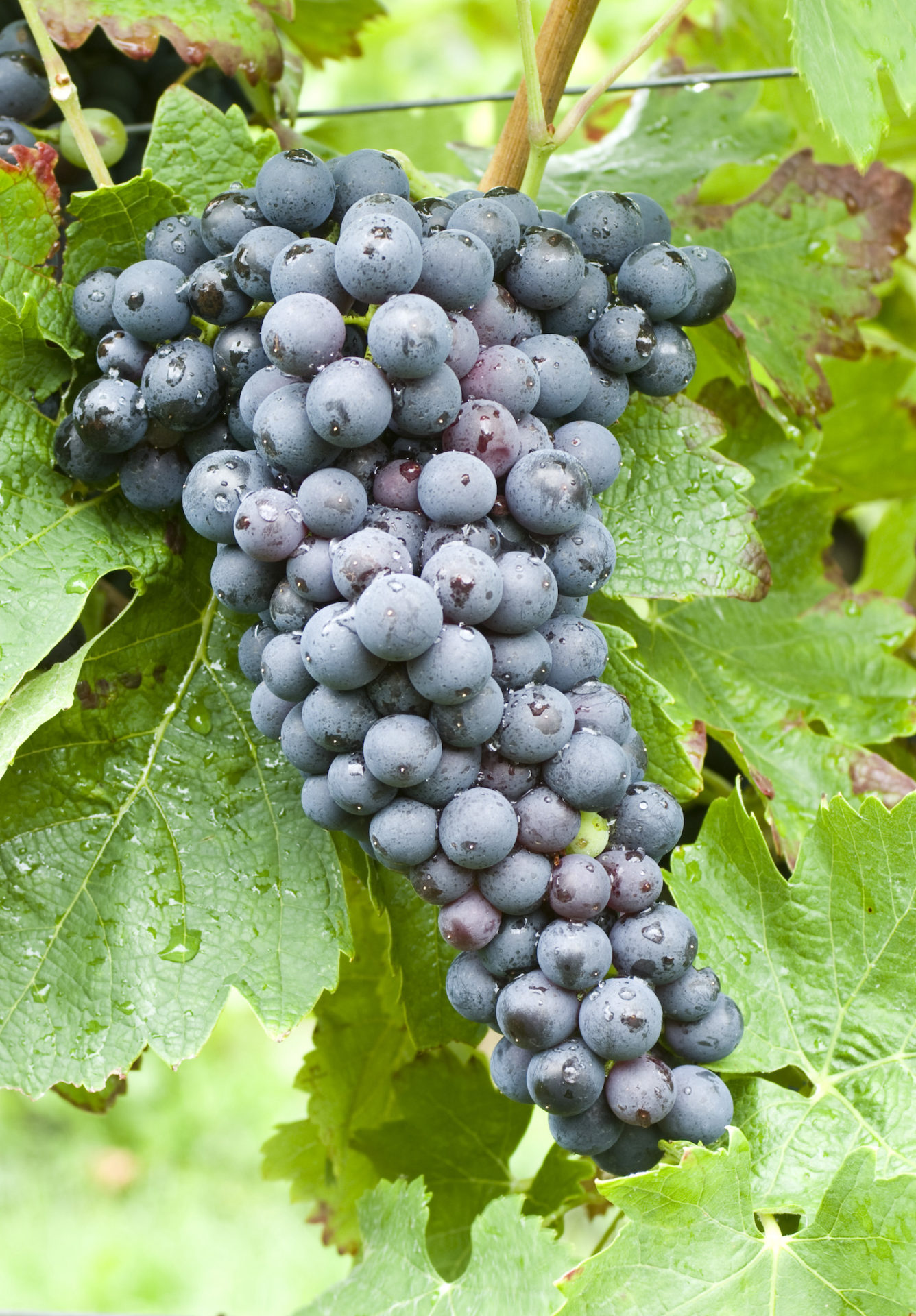 Tempranillo
The top Spanish variety for red wines is clearly the Tempranillo. First and foremost are the wines from the Rioja region, where some of the best wines in the country are produced. The Tempranillo presents itself rather bright in the glass and has a balanced acidity on the palate, which complements the high tannin content of the variety. On the nose there are complex aromas of red and black fruits and spicy hints of pepper and tomato paste. High quality red wines of the variety have exceptional aging potential and can easily be cellared for 20+ years. In the process, they often develop nutty-sweet flavors that add another level of complexity.
Main aromas: cherries, figs, cedar, tobacco, dill weed
Notable regions: Rioja, Ribera del Duero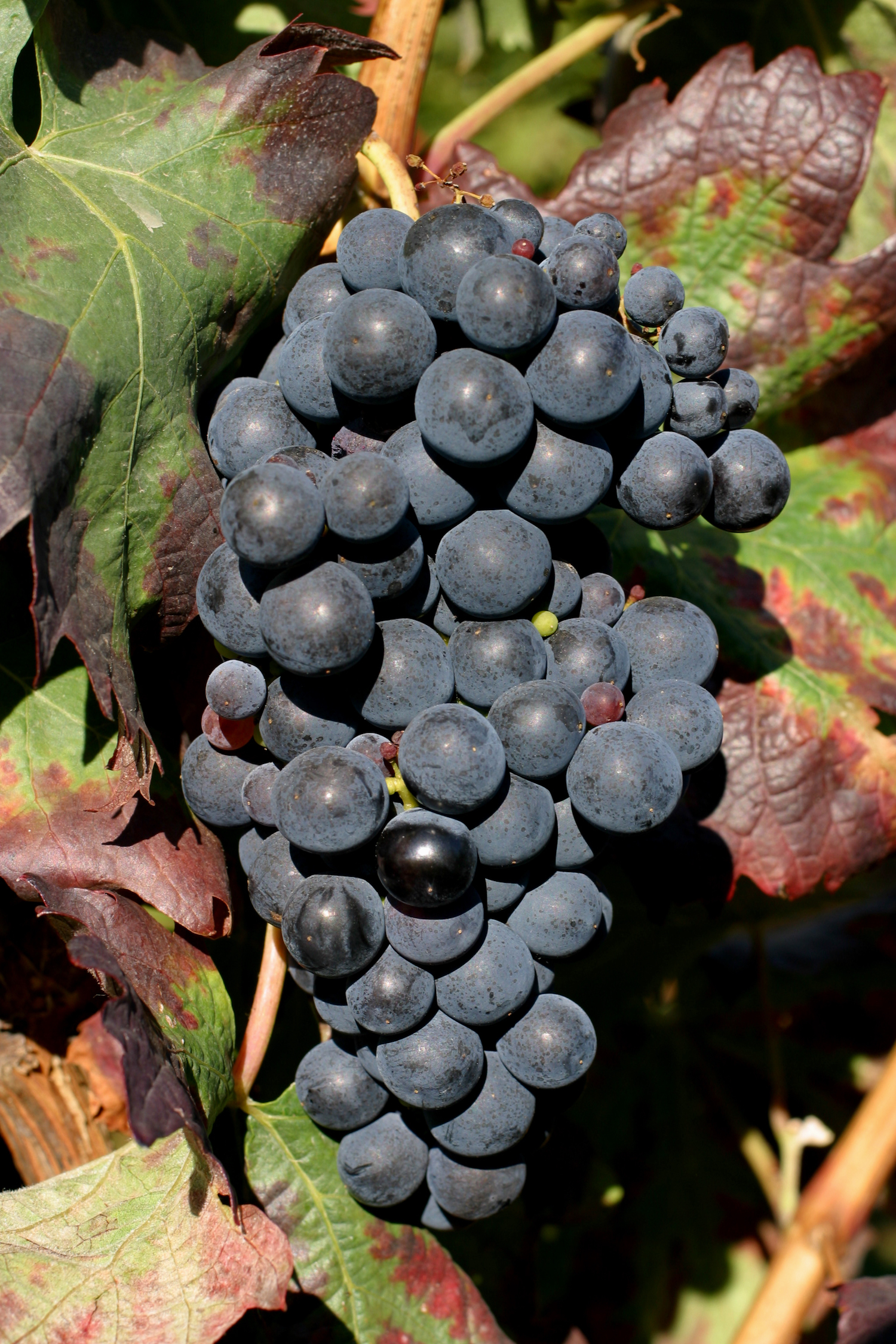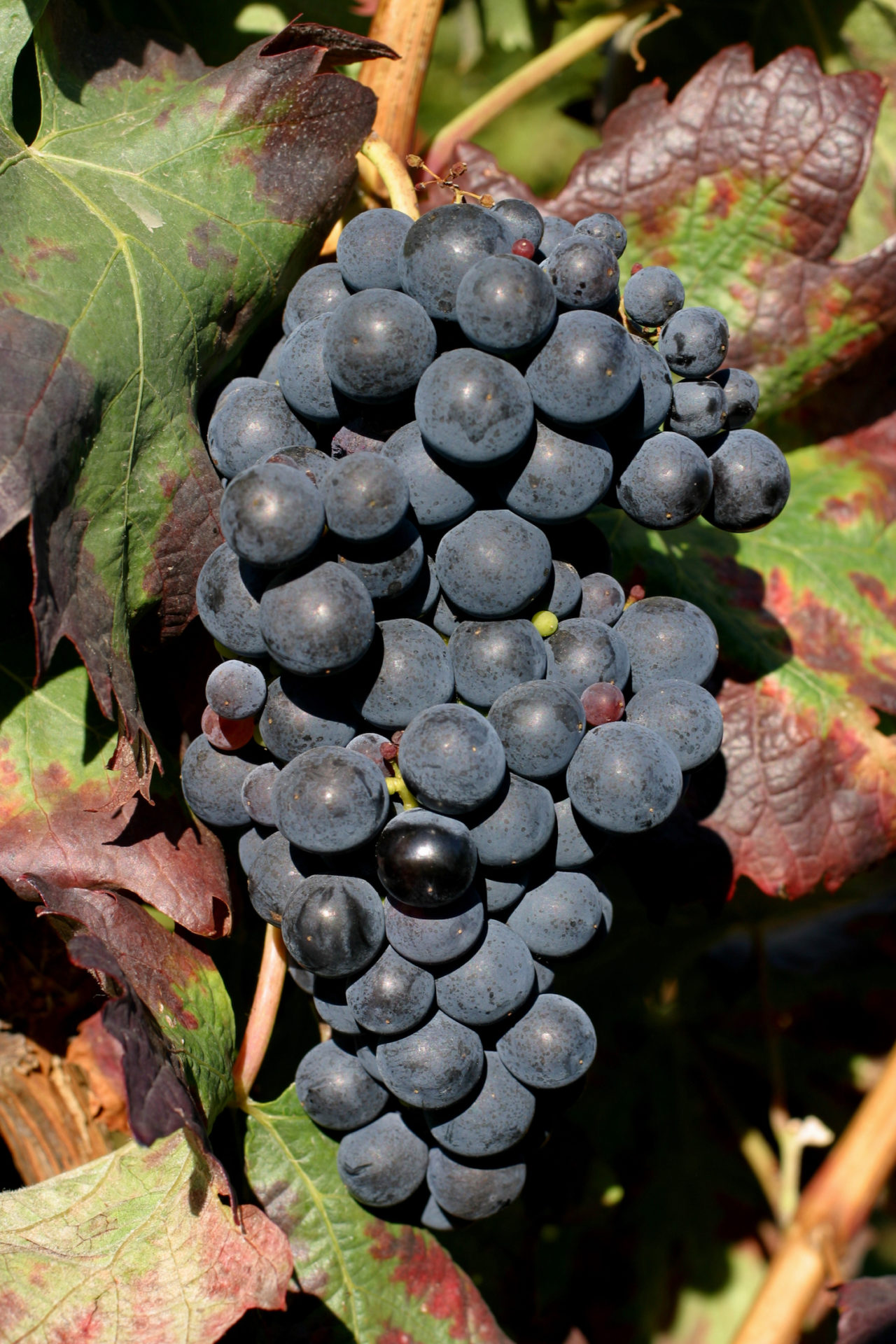 Grenache / Garnacha
Anyone who has ever had a Grenache in the glass will most likely recognize it immediately on the basis of its fragrance. While it presents itself visually rather light-colored, it waits in the nose with an intense firework of fruit aromas. Its dominant notes of sugared strawberries and raspberries distinguish the variety, which can be identified quite easily even by novices. The red fruits are often joined by spicy hints of tobacco, cinnamon and orange peel. Its light color may not indicate its complexity, but its rather low tannin content. Thanks to the high sugar content of its fruit, it is not uncommon for its wines to reach an alcohol content of 16% by volume.
Main aromas: boiled berry fruit, plum, leather, cinnamon, orange peel.
Notable regions: Rhône, Rioja, Sardinia, Languedoc-Roussillon, Priorat
Cabernet Franc
Red wines made from the Cabernet Franc variety are difficult to describe in general terms, as they are as varied as the climatic zones in which the grape variety thrives. Probably the best red wines from Cabernet Franc are found in the west of France. More precisely, in the Libournais (Bordeaux) area (named after the town of Libourne located there) on the right bank of the Gironde and in the Val de Loire, located a little further east. As the mother grape variety of Merlot and Cabernet Sauvignon, some aromatic intersections can be found in the wines, such as the typical smell of green bell pepper that Cabernet Sauvignon has inherited from its parent. The variety regularly produces complex red wines with medium body, high tannin content and tight acidity. Cabernet Francs from cooler regions (e.g., Bordeaux, Loire, or Canada) are much more acidic and have a more earthy spectrum of flavors. Grown in warm areas, its red wines are more red-fruited, with a milder acid structure and a higher alcohol content. Cuvées of Cabernet Franc and Merlot are the basis of some of the most sought-after wines in the world, such as Château Petrus.
Main aromas: strawberries, raspberries, green peppers, mineral notes, chili
Notable regions: Bordeaux, Val de Loire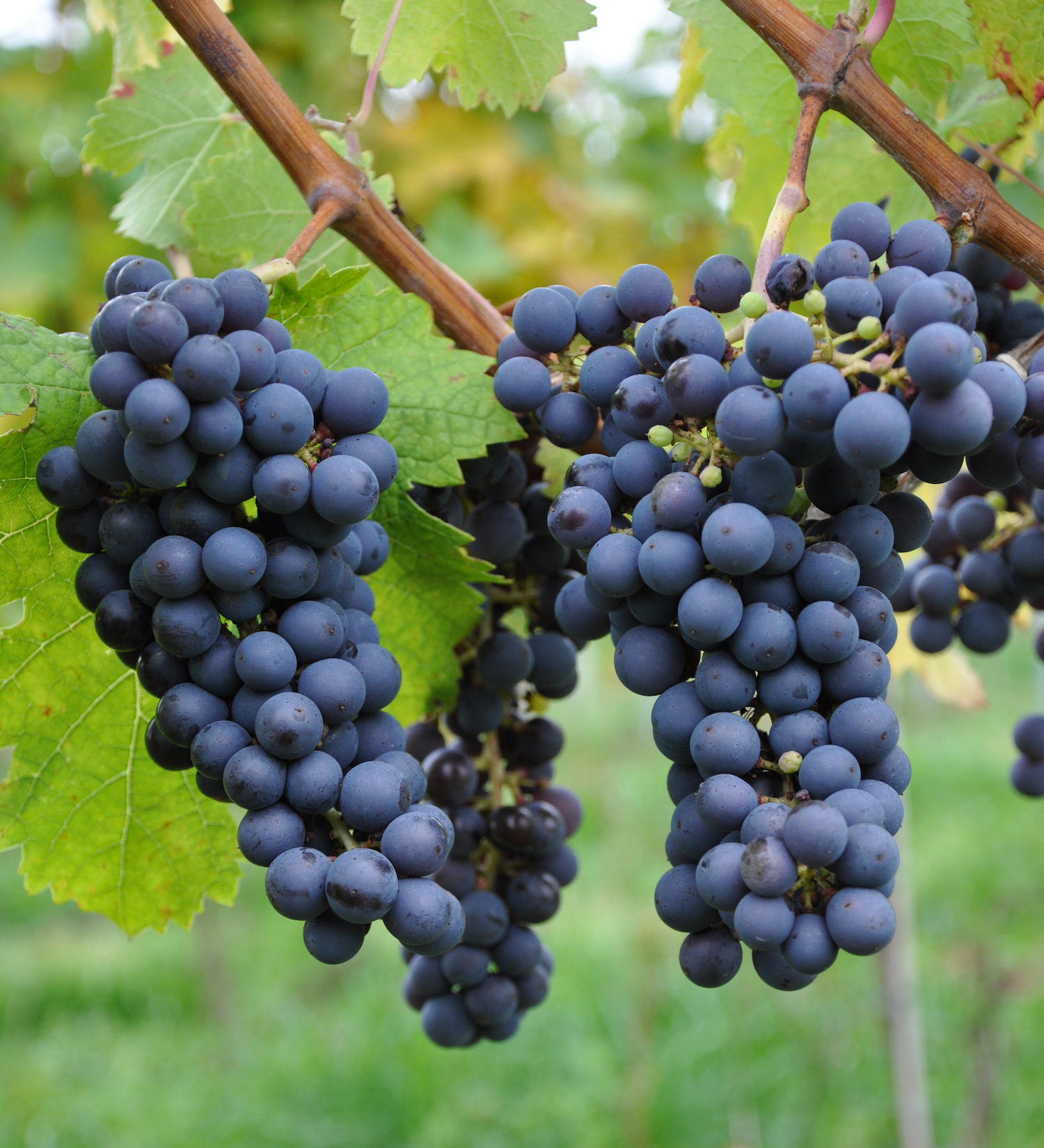 Conclusion
So this is a list of the top 10 grape varieties from around the world for making red wine. Of course, this list can be extended and specified. If the list were to be based on Germany, grape varieties such as Dornfelder, Trollinger and Portugieser would definitely have to find a place here. I'm excited to see if your favorite made it onto this list! If not, what is your personal favorite red grape variety and what makes it so special for you?
Image sources:
Pinot Noir, Merlot, Zinfandel, Sangiovese, Malbec, Syrah, Garnacha: © Ursula Brühl, Julius Kühn-Institut (JKI) / Cabernet Sauvignon, Tempranillo, Cabernet Franc: © Doris Schneider, Julius Kühn-Institut (JKI)