How long does fresh tomato soup keep?
You should consume a fresh and unrefrigerated tomato soup within a day. However, if you are planning a larger family gathering and want to prepare the soup, you can simply freeze it. It will easily keep in the freezer for six months or more. A tip: Freeze the soup directly in portions, so you can always prepare one or two portions while the rest stays in the freezer.
Low in calories and rich in vitamins: Tomato soup is so healthy
Tomatoes are one of the few foods that are significantly healthier when cooked than raw. This is mainly due to the plant substance called lycopene contained in tomatoes. This is responsible for the red color of the fruit and captures free radicals in the body. Already after a boiling time of 2 minutes, the lycopene concentration increases by one third. However, cooking decreases the vitamin C content, but lycopene is considered the more potent of the two free radical scavengers. This finding stems from a study at Cornell University in the U.S., in which the scientists conducting the research heated tomatoes to 88 degrees. They find that the concentration of lycopene in the fruit increases when heated.
Even those who are watching their weight are on the right track with a simple tomato soup. The healthy classic is particularly low in calories, but rich in important nutrients and minerals.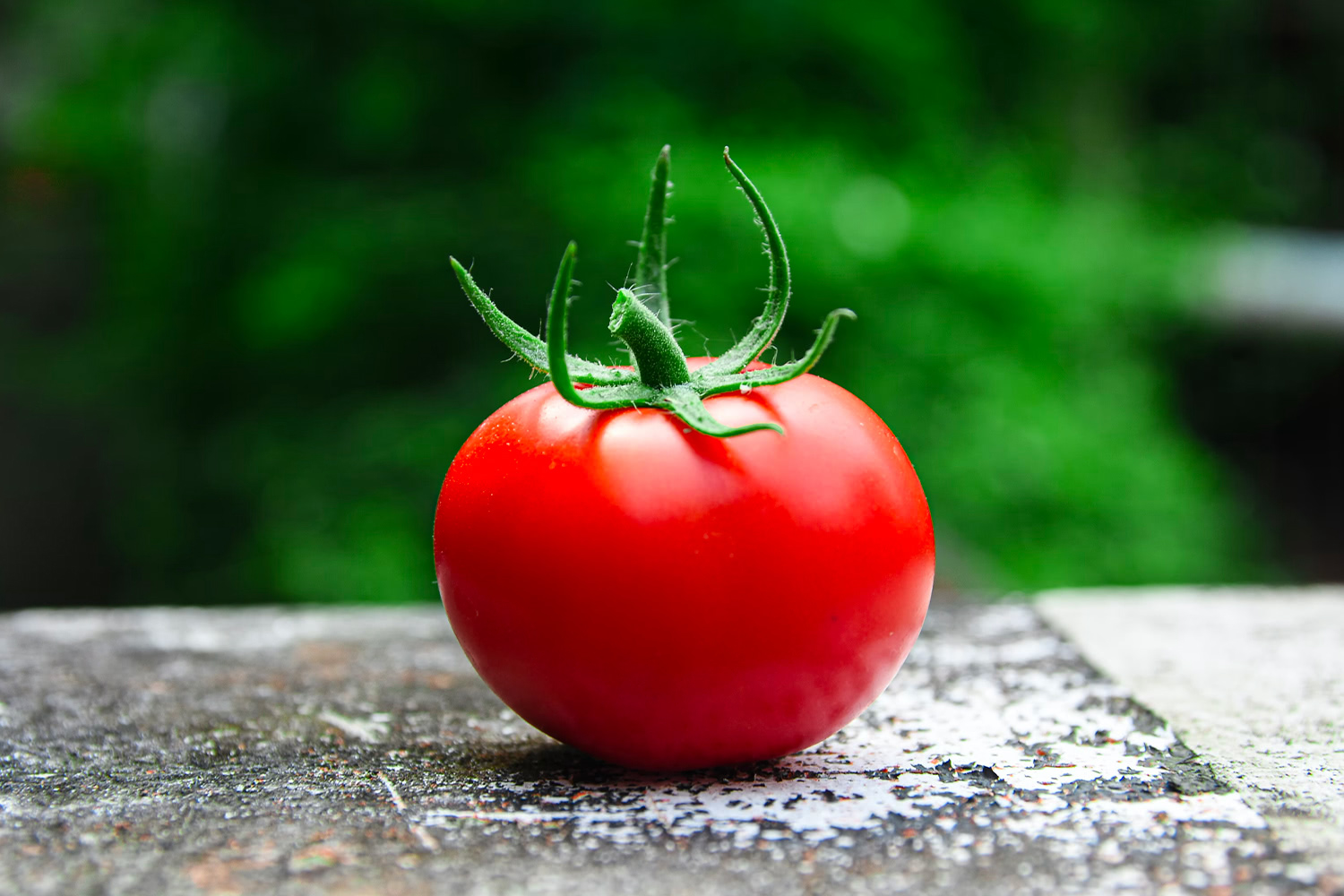 Italy – country of origin of tomato soup
When tomatoes made their way from South America to Europe in the 16th century, they had no real culinary use. In fact, they were first cultivated as ornamental plants in the gardens of the upper social classes, who wanted to emphasize their wealth.
It was not until the 17th century that the nightshade plant also became native to the kitchen. First and foremost in Italy, where the tomato still serves as a symbol of national cuisine. Almost no Italian dish can do without the deliciously sweet and slightly tart fruit.
The Italian chef Antonio Latini, who earned his wages as a cook for the Italian viceroy from 1658, is mainly responsible for its culinary triumph. His cookbook contains the oldest surviving recipes with tomatoes as an ingredient. For this reason, tomato soup is also believed to have originated in Italy.
Quick tomato soup from canned tomatoes
If you think of canned tomatoes as inferior fruit, you're wrong. In fact, canned tomatoes are fully ripe fruits that are preserved immediately after harvest. They therefore contain significantly more flavors and valuable ingredients than fresh tomatoes. Especially in winter, when they come from far away greenhouses. Thus, they form a perfect base for tomato soup.
However, if you grow your own tomatoes, the fresh fruits are perfect. However, make sure that you harvest them only when they have reached their maximum maturity. The right time for harvesting depends on the variety of tomato. Early varieties are already ripe from June, while late varieties have to hang on the bush until August before they develop their full aroma.
Tomato soup: how long to cook?
How long you cook your tomato soup depends mostly on the consistency you want. It usually takes about 45 minutes for you to get the delicious soup on your plate. However, if you like your soup rather thick, you can easily boil it down longer until enough water evaporates and you are satisfied with its consistency.
Whether you add vegetable broth or rely purely on tomatoes will affect cooking time. With the broth, you're adding more flavor but also water to the soup, which is why it will tend to take a little longer than a purist tomato soup.
Croutons & tomato pieces: What kind of chunks are suitable?
Crispy fried croutons are the classic and can be found in almost any tomato soup you will order in a restaurant. They add some bite to the dish and round it out with their roasted flavors. To do this, simply dice a few slices of white bread and fry over medium heat until golden brown and crispy. Add the croutons to the soup just before serving so they don't get soggy and end up as soft lumps.
Another classic is chunky tomatoes without the skin. Fresh tomatoes complement the soup perfectly, without spoiling the tomato flavor. Therefore, for real fans of tomatoes, they are the first choice.
Other ideas for a tasty chowder include.
crispy bacon
Mozzarella pieces
Rice
Meatballs
Scampis
Parmesan* chips
What tomatoes are best to take for the soup?
Yellow tomatoes, canned tomatoes or prefer the red fruits from your own garden? Choosing tomatoes for a creamy tomato soup seems more difficult than it actually is. Allowed is what tastes good! The classic is natural red fruits, because only they give your soup a bright reddish color.
Personally, I like to reach for organic and canned chopped tomatoes. These were harvested fully ripe and processed directly. This makes them particularly flavorful and best of all, they are available all year round.
Of course, with fresh ingredients from your own garden, your soup will taste even better. So if you have ripe tomatoes hanging on your bushes, they are wonderful for making a delicious tomato soup
What is the best way to serve the soup?
The beauty of tomato soup is that it can be served in a variety of ways. In winter it is served as a warm appetizer, while in summer it is enjoyed cold.
If you should serve it as a main dish, be sure to offer a side dish of satiety with it. For this purpose, a few slices of ciabatta fried in olive oil and rubbed with garlic are suitable.