From humble beginnings in a small Scottish town to a global icon, Johnnie Walker is a classic Scotch whisky. For more than two centuries, this remarkable brand has been crafting exquisite blends, and each bottle tells a story of heritage, innovation and the relentless pursuit of excellence.
Dive with us into the fascinating world of Johnnie Walker and discover the people, places and processes that made him a legend. Discover the secrets behind the unique varieties, from the vibrant Red Label to the luxurious Blue Label, and learn how this whiskey legend continues to enchant the palates of connoisseurs around the world. Are you ready to dive into the world of Johnnie Walker? Then let's start the journey of discovery.
Article content
The best-selling whiskey brand: What made Johnnie Walker so successful?
What led to the rise of Johnnie Walker as the most popular Scotch whisky* brand? It all began with the death of the company's founder, John Walker. His son, Alexander "Alec" Walker, as well as his grandson, Alexander Walker II, took over responsibility for the company and made it their mission to spread the distinctive taste of whiskey.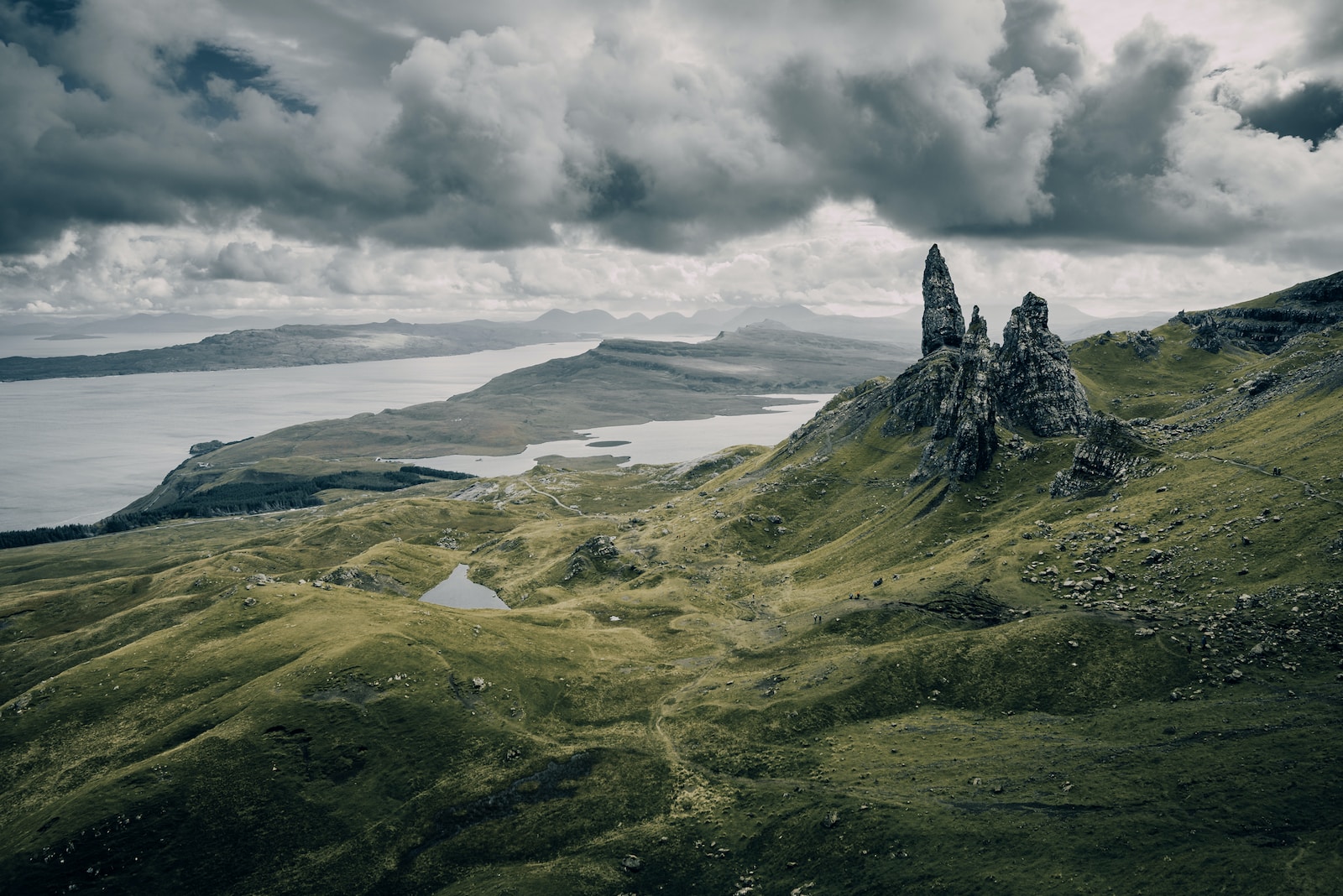 Things really took off with the Spirits Act of 1860, which allowed the blending of malt whiskies and grain whiskies. This ushered in a new era for Scotch Whisky* and gave the Walkers a great opportunity to create their unique compositions.
Their clever marketing became increasingly important in 1909 with the introduction of the "Striding Man" in their advertisements. The slogan was catchy: "Johnnie Walker: Born 1820, still going strong". The iconic figure was transformed into a colorful logo in 1939 and found its way onto Johnnie Walker labels in 1960.
Today, Johnnie Walker is not just a brand, but a global success story, and at the same time one of the oldest and best-known brands of blended whiskey in the world. Proof of how far a dream can go when supported by a combination of passion, innovation and excellent quality.
The company history of Johnnie Walker
The founding years (1805-1857)
John Walker was born on July 25, 1805, to a farming family. After his father's death in 1819, the family decided to sell the farm and invest the proceeds in an Italian department store, a grocery store, and a wine and liquor store on High Street in Kilmarnock, Ayrshire, Scotland. John Walker, then a teenager, took over as manager of the grocery, wine and spirits business in 1820. The Excise Act of 1823, which relaxed the strict laws governing distilling and the high taxes on whiskey, allowed Walker to sell spirits, including whiskey, beginning in 1825. Over time, he focused mainly on whiskey, selling his own blends made to customer specifications.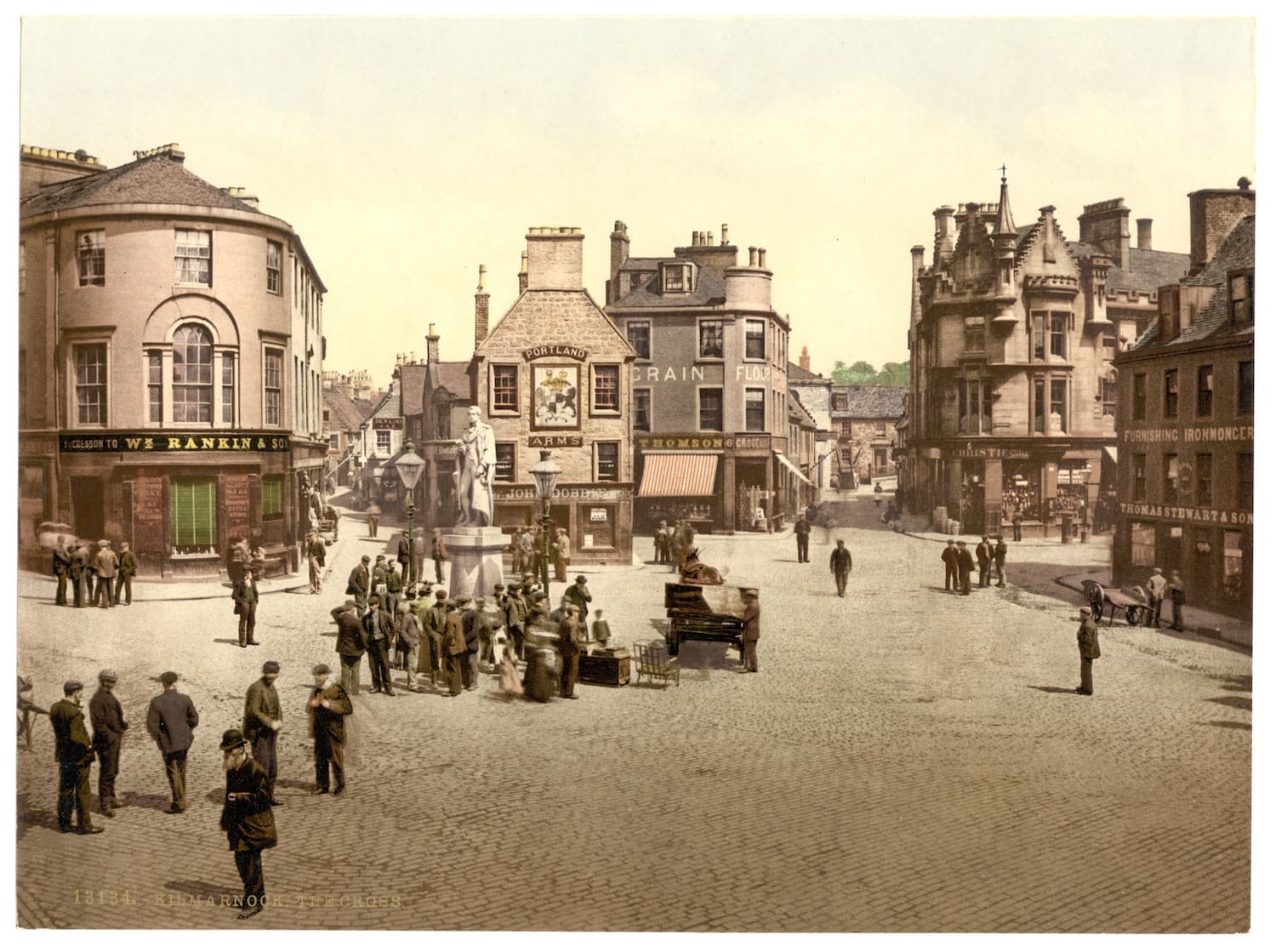 The following generations (1857-1867)
After John Walker's death in 1857, his son Alexander Walker inherited the company. Alexander and his son, Alexander Walker II, played a central role in raising the profile and popularity of whiskey. A crucial event was the Spirits Act of 1860, which legalized the blending of grain whiskies with malt whiskies, opening up the possibility of producing lighter and sweeter blended Scotch whiskies. In 1860, Alexander introduced the brand's signature rectangular bottle, which allowed more bottles to be stored in the same space and resulted in fewer broken bottles. By 1862, Walker's Kilmarnock sales reached 100,000 gallons annually.
Economic success and expansion (1867-1909)
Alexander developed the first Johnnie Walker blend, known as "Old Highland Whisky," in 1865. Under Alexander's leadership, whiskey sales accounted for 90 to 95 percent of the company's revenue. In 1893, the Walkers bought the Cardhu distillery to expand the stocks of one of the most important malt whiskies for their blends. Between 1906 and 1909, three blended whiskies were added to the product line: Old Highland, Special Old Highland and Extra Special Old Highland.
Development of the brand and acquisitions (1909-1925)
In 1909, the company underwent a rebranding in which the individual blends were named after the familiar colors and the "Striding Man" was introduced as a new trademark. The Old Highland was renamed Johnnie Walker White Label, the Special Old Highland became Johnnie Walker Red Label and the Extra Special Old Highland got the name Johnnie Walker Black Label. From 1915, the company began to acquire shares in various distilleries to ensure a steady supply of single malt* whiskies.
Merger with Diageo and the further development of the company (1925-2021)
Since 1925, the company has belonged to the "Distillers Company", which was acquired by Guinness in 1986. Guinness merged with Grand Metropolitan in 1997 to form Diageo. In the same year, the Johnnie Walker Pure Malt was introduced, which was renamed Johnnie Walker Green Label in 2004. Despite closures and public protests, the brand has continued to launch new products: in 2020, they planned to introduce an eco-friendly paper bottle, but it has not appeared to date.
The Signature Blend
Every sip of Johnnie Walker whisky is a sensory journey through Scotland, thanks to the artful blend of four different whisky styles. From the lush, fruity notes of Speyside whiskies and the salty notes of Islay whiskies to the bold, malty flavors of Highland whiskies and the smooth, sweet whiskies of the Lowland region, the Johnnie Walker Blend is a symphony of flavors that is greater than the sum of its parts.
What really sets the Johnnie Walker Blend apart is the perfect balance found by the Master Blenders. Like a well conducted orchestra, each style of whiskey brings a unique note to the blend that blends seamlessly to create the rich, full-bodied, complex flavor that defines Johnnie Walker.
Progress & Ambition: The Striding Man "Striding Man"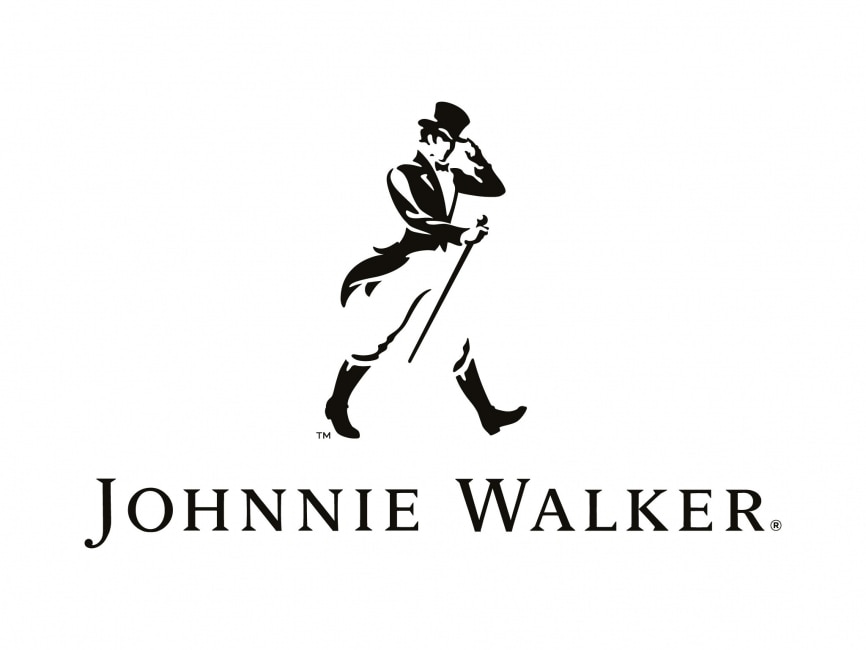 The striding man, a logo as iconic as the whisky it represents, is a timeless symbol of progress and ambition. This forward-looking figure reflects the brand's philosophy and ongoing commitment to moving forward and pushing the boundaries of excellence.
Over the years, the Striding Man has evolved and subtly adapted to the changing times. But its core remains firmly rooted in the values of progress, resilience and relentless pursuit of excellence that John Walker himself championed.
Famous advertising slogans
"Keep Walking"
"A confident choice since 1820"
"Born 1820 – Still going strong"
"The day goes, Johnnie Walker comes".
Buy Johnnie Walker online: The bestsellers
#
Preview
Product
Price
1
Johnnie Walker Black Label 12 Jahre | Preisgekrönter Blended Scotch Whisky | klassischer |…

24,99 EUR

21,49 EUR

Bei Amazon kaufen*
2
Johnnie Walker Double Black Label | Blended Scotch Whisky | Schottischer Genuß | aus den vier Ecken…

29,99 EUR

27,45 EUR

Bei Amazon kaufen*
3
Johnnie Walker Red Label | Blended Scotch Whisky | Preisgekrönter | handgefertigt in den 4…

13,97 EUR

Bei Amazon kaufen*
4
Johnnie Walker Green Label | Blended Scotch Whisky | in edler Geschenkverpackung | 43% vol | 700ml…

45,99 EUR

41,90 EUR

Bei Amazon kaufen*
5
Johnnie Walker Whisky – Blended Scotch, Gold, 70 CL*

42,99 EUR

36,99 EUR

Bei Amazon kaufen*
6
Johnnie Blonde | Blended Scotch Whisky | aus dem Hause Johnnie Walker | Aromatischer Bestseller |…

16,99 EUR

13,99 EUR

Bei Amazon kaufen*
7
Johnnie Walker 18 Jahre | Blended Scotch Whisky | mit Geschenkverpackung | Preisgekrönter,…

64,90 EUR

Bei Amazon kaufen*
8
Johnnie Walker Blue Label | Blended Scotch Whisky | mit Geschenkverpackung | blended in den 4…

199,99 EUR

172,36 EUR

Bei Amazon kaufen*
9
Johnnie Walker White Walker, Blended Scotch Whisky, 1×0,7l, limitierte Edition*

30,32 EUR

Bei Amazon kaufen*
10
Johnnie Walker Black Label Sherry Finish| Blended Scotch Whisky | Limitierte Edition | blended in…

29,95 EUR

Bei Amazon kaufen*
Preis inkl. MwSt., ggf. zzgl. Versandkosten / Letzte Aktualisierung am 2023-11-09 / Affiliate Links / Bildquelle: Amazon Product Advertising API
Johnnie Walker Red Label: The living mixer
The vibrant and versatile Red Label pays homage to the riotous cocktail culture of the 1920s. Its bold and characterful taste makes it the ideal choice for those who are adventurous and want to explore the world of whiskey cocktails.
Johnny Walker Red Label jetzt online kaufen!*
---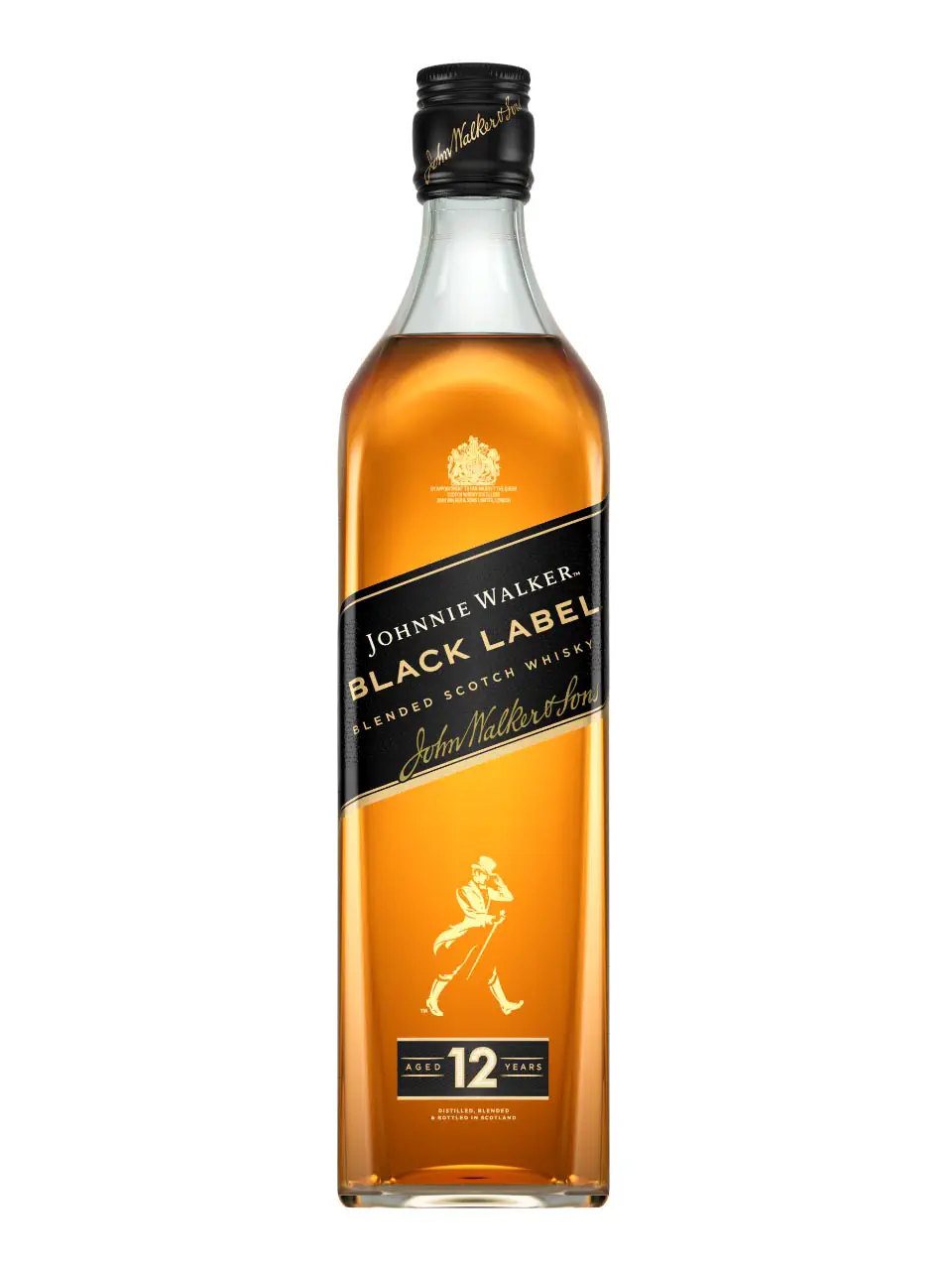 Johnnie Walker Black Label: The rich icon
The Black Label, with its deep and complex flavor profile, is a testament to the art of whiskey aging. Aged for 12 years, it is a luxuriously smooth blend of whiskies that offers a perfect balance of richness and sophistication. For its unique character, it is composed of 40 other whiskies. Among them well-known names like Glendullan, Mortlach, Talisker and Cameron Bridge.
Johnnie Walker Black Label 12 Jahre online kaufen!*
---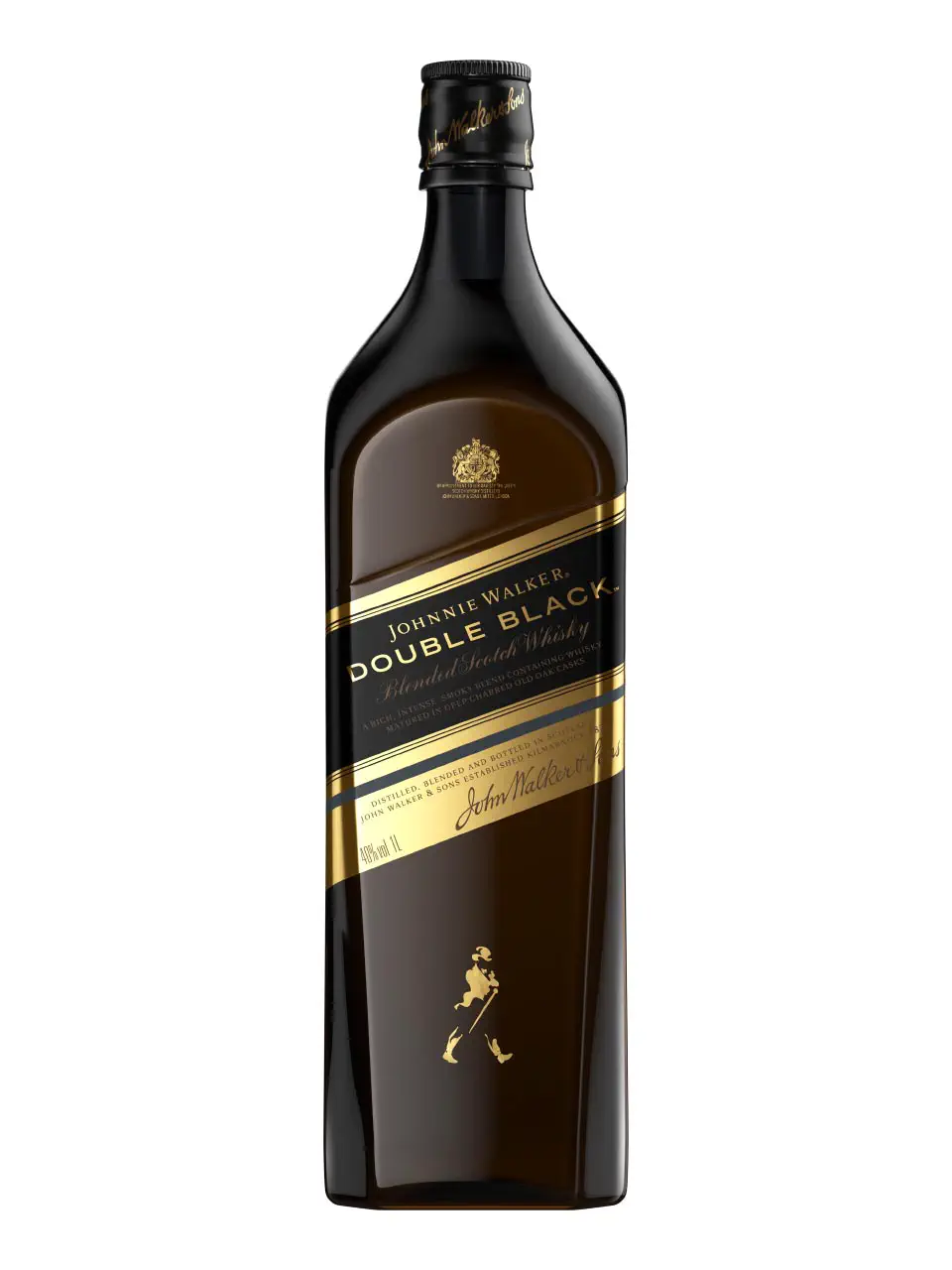 Johnnie Walker Double Black Label: The intense mix
The Double Black Label takes the iconic flavors of the Black Label and condenses them into a whiskey with a deeper, smokier character. This composition contains peatier malts and whiskies aged in heavily charred oak casks, resulting in a rich and robust flavor. With its smoky intensity and rich layers of spice and vanilla, it is a favorite among those who prefer an assertive whiskey.
Johnnie Walker Double Black Label jetzt online kaufen!*
---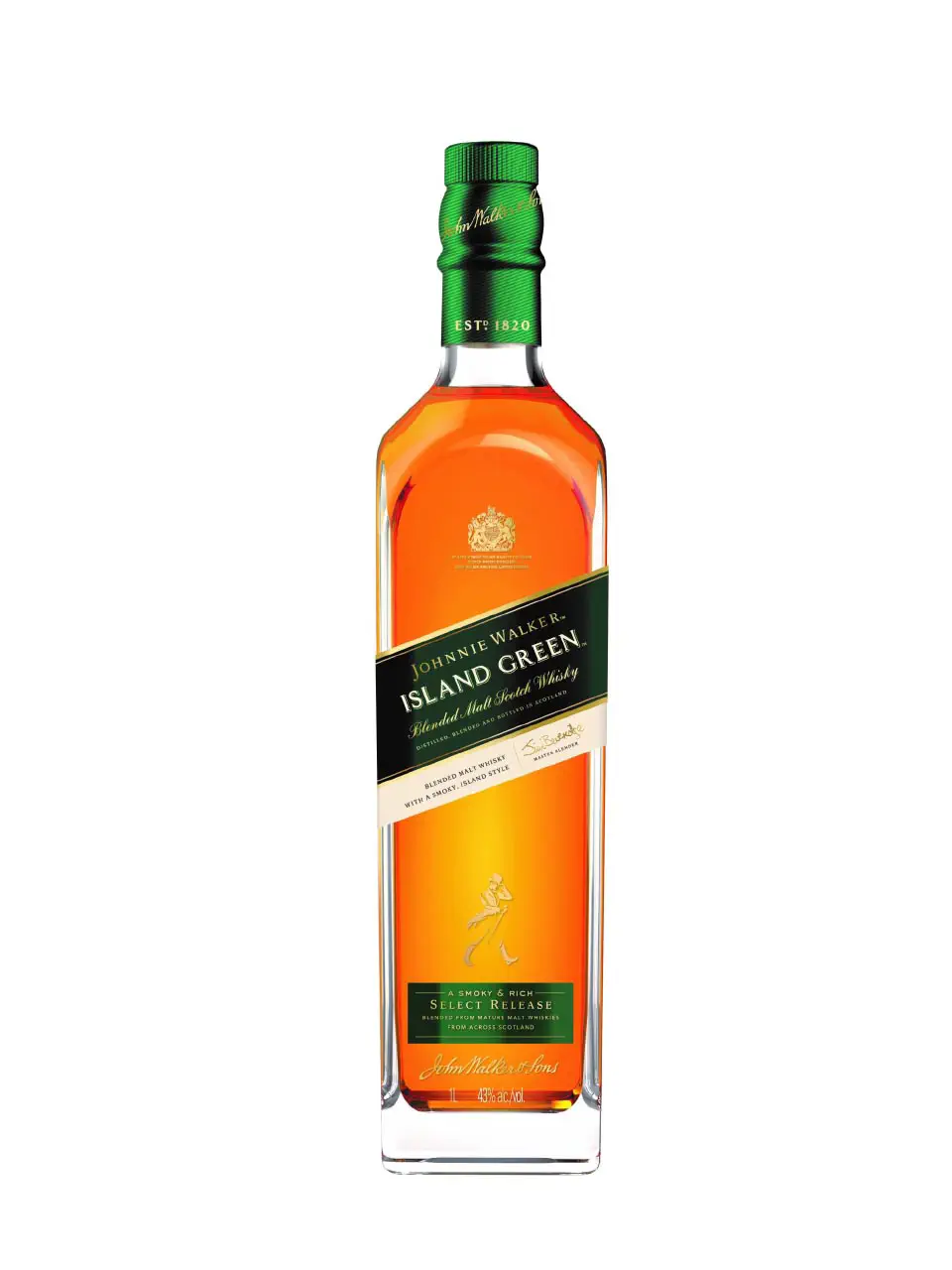 Johnnie Walker Green Label: The Malt Blend
The Green Label occupies a special place within the range of Johnnie Walker, because it is a blend of pure malt whiskies. The whiskies, aged for at least 15 years, come from the four main regions of Scotland: Speyside, Highland, Lowland and Islay. This blend of malts produces a characteristically smooth, rich and balanced flavor with notes of oak and fruit followed by a light smoky note. For those who want to explore the complexity of malt whiskies, the Green Label is a delicious start.
Johnnie Walker Green Label jetzt online kaufen!*
---
Johnnie Walker Aged 18 Years: Premium Blend
Johnnie Walker Aged 18 Years is a remarkable blend created as a tribute to the art of whiskey blending. This unique whiskey is a combination of up to 18 different whiskeys, each aged for at least 18 years.
The selection includes classic Speyside and Highland malts such as Cardhu and Glen Elgin, known for their rich, fruity flavors. The individual whiskies are carefully selected for their unique character and the flavors they bring to the blend. The result is a whiskey with a multi-layered flavor balance that includes hints of tropical fruits, nuts and malt, underpinned by the characteristic smoky note that is typical of Johnnie Walker whiskies.
Johnnie Walker Aged 18 Years is an exceptionally smooth blend with a deep character that unfolds with every sip. It is a whiskey that rewards slow, enjoyable drinking and is perfect for sharing on special occasions. From the premium blend to the luxurious, eye-catching packaging, this whiskey is a testament to the craft and passion that goes into every bottle of Johnnie Walker.
Johnnie Walker Aged 18Years online kaufen!*
---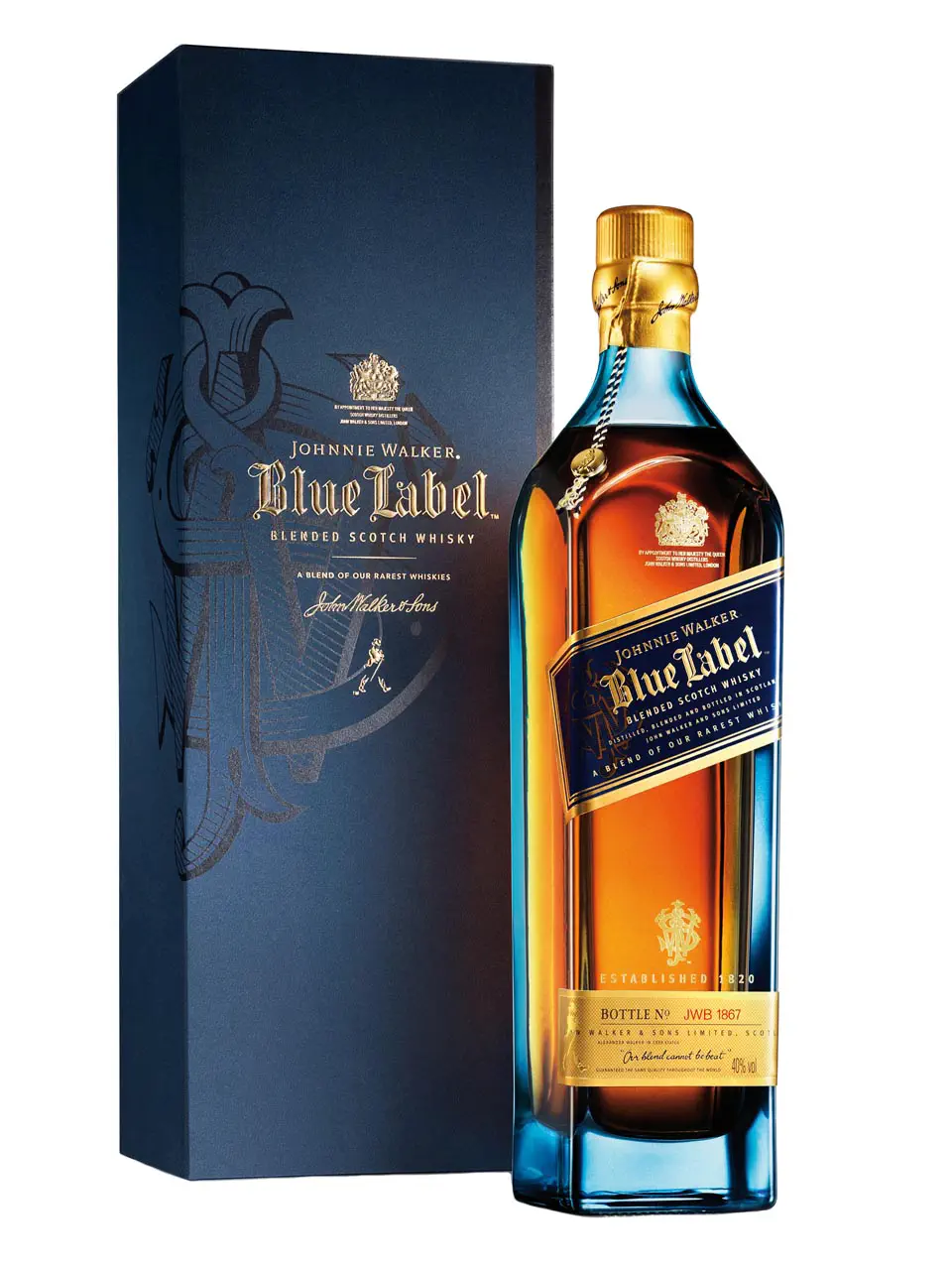 Johnnie Walker Blue Label: The ultimate indulgence
The Blue Label is the crowning jewel of the Johnnie Walker family. A velvety blend of Scotland's rarest whiskies, this ultra-premium blend offers a multi-layered symphony of flavors. It is not just a whiskey, but an experience, a taste of the extraordinary.
Johnnie Walker Blue Label jetzt online kaufen!*
---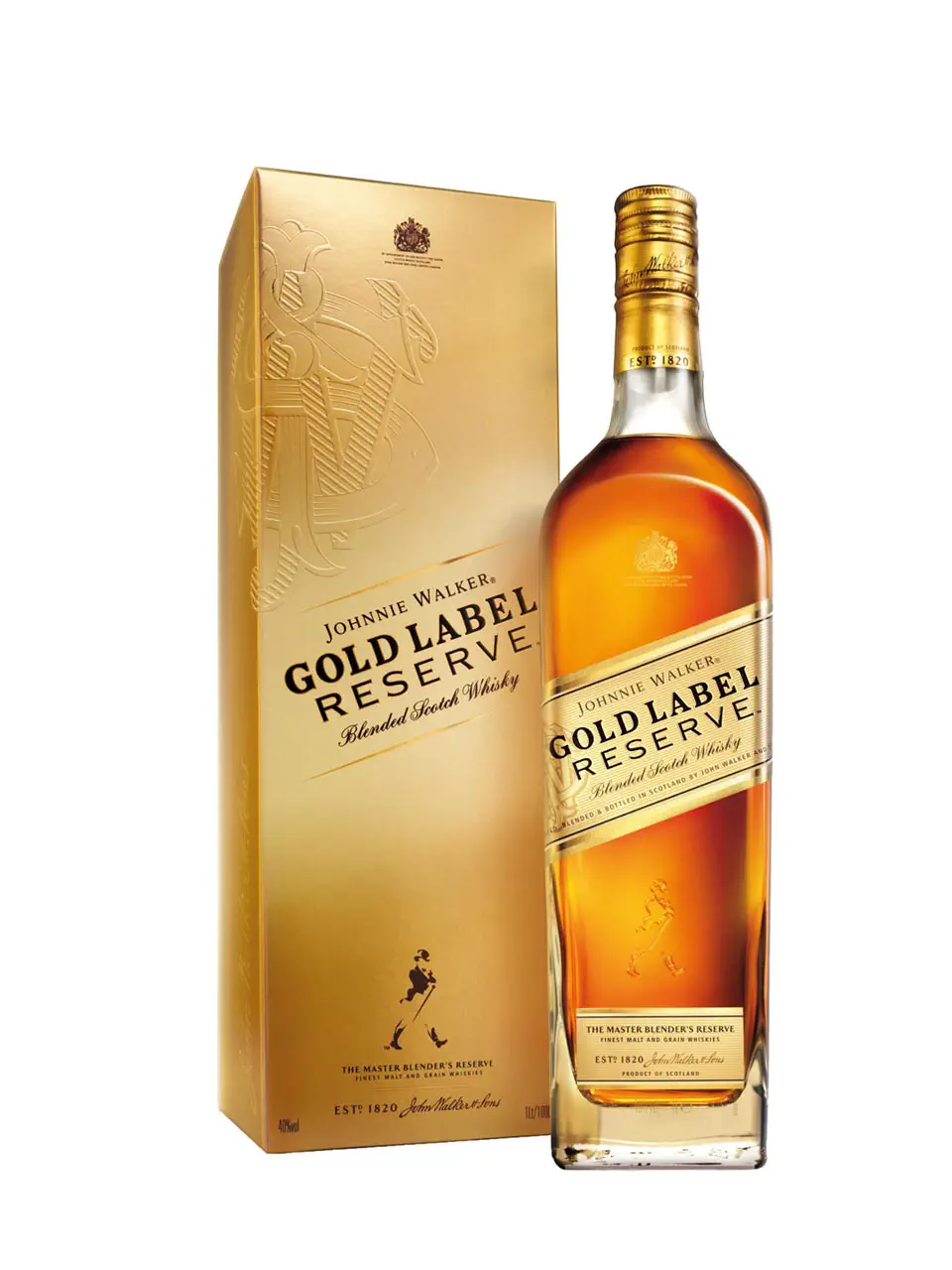 Johnnie Walker Gold Label Reserve: The holiday drink
Johnnie Walker Gold Label Reserve 18 years is a luxurious and smooth whiskey designed for celebratory occasions. The blend is a masterful symphony of flavors, combining whiskies from the east and west coasts of Scotland. With notes of honey, fruit and a gentle hint of smoke, it creates a rich and enjoyable taste experience perfect for celebrations.
Johnnie Walker Gold Label Reserve jetzt online kaufen!*
---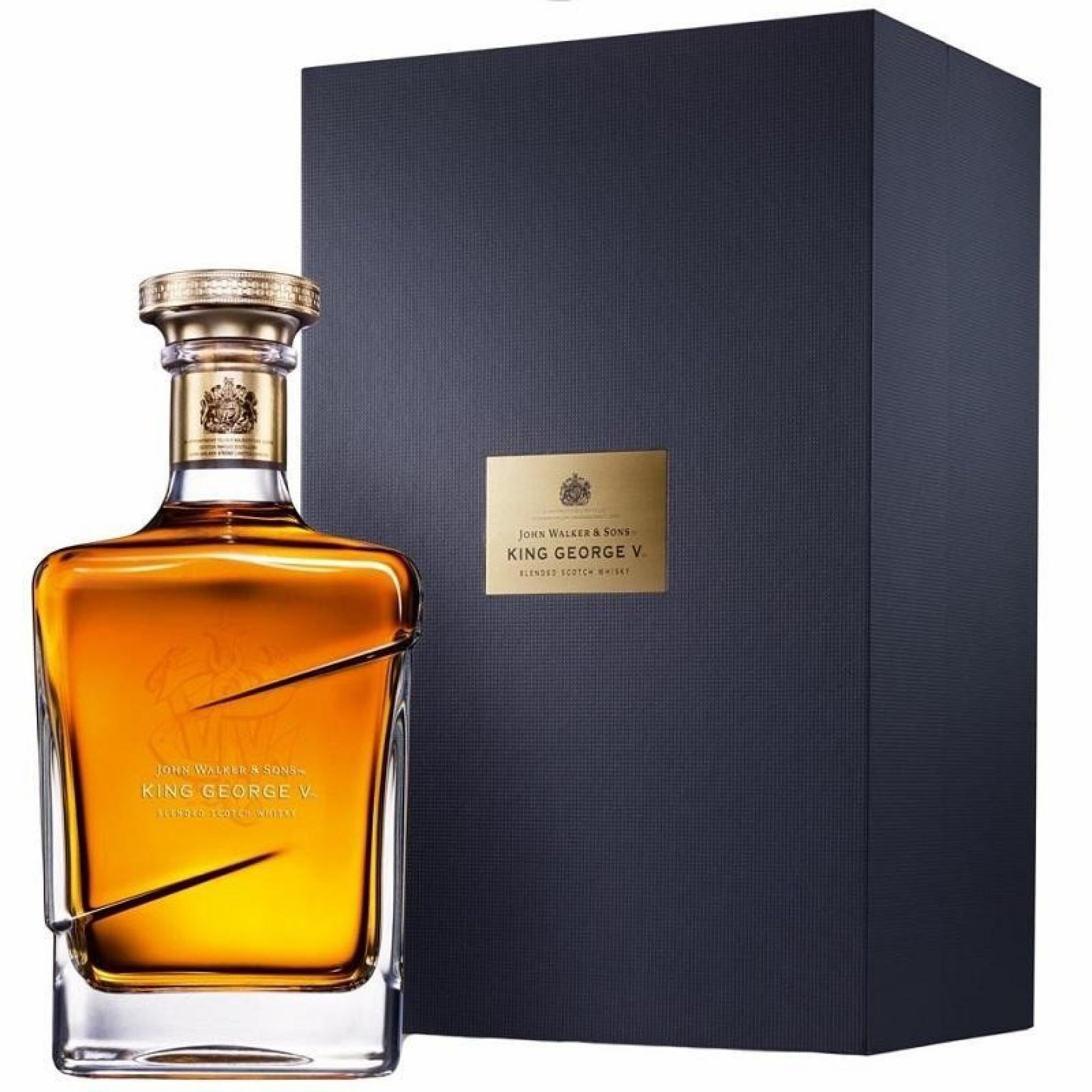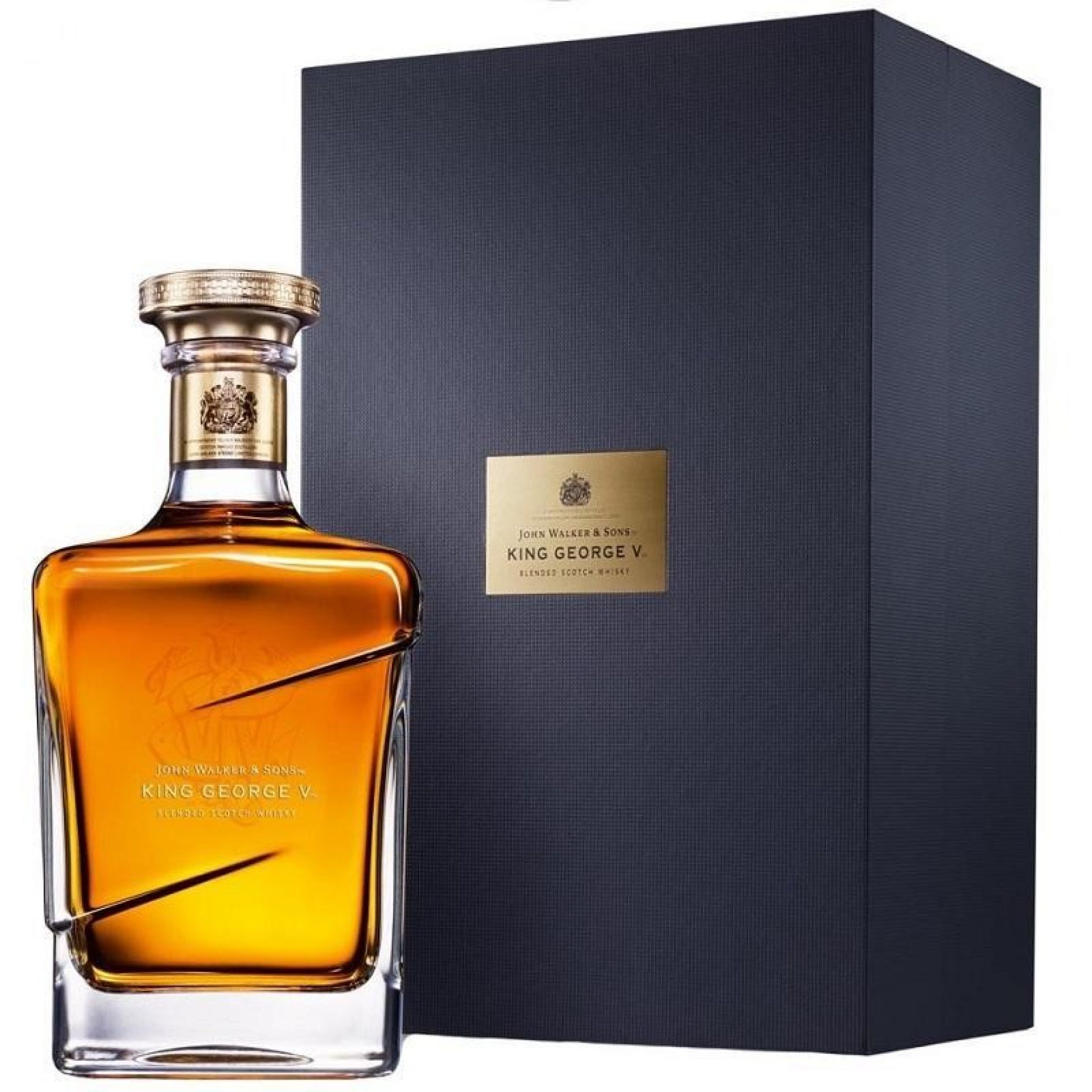 Johnnie Walker King George V: A royal composition
The Johnnie Walker King George V is a luxurious whiskey blend that truly stands out from the crowd. It was created on the occasion of the "Royal Warrant" issued by King George V in 1934 and consists exclusively of whiskies from distilleries that already existed during the reign of King George V.
It contains precious whiskies from Port Ellen, a distillery that no longer exists today, which give the whiskey a unique and irreplaceable character. The result is a sophisticated, velvety smooth blend with a hint of peat smoke balanced by rich, dark chocolate and stewed fruit flavors.
As a sign of exclusivity, each bottle of "King George V" is handmade of crystal glass and numbered. The noble presentation box further emphasizes its royal character, making it an ideal choice for special occasions or as a collector's item.
The Johnnie Walker King George V represents the pinnacle of whiskey blend. It is not only a tribute to the English king, but also to the dedication and skill of the Johnnie Walker Master Blenders, who continue the tradition of whiskey making.
Johnnie Walker KING GEORGE V jetzt online kaufen!*
---
Influence and effect of Johnnie Walker whisky
A cultural phenomenon
Johnnie Walker has become a symbol of luxury and desire beyond the borders of whiskey lovers. It appears in popular movies and songs and is the favorite drink of influential personalities – its cultural influence is undeniable.
Shaping the whisky industry
Johnnie Walker's contribution to the whiskey industry goes beyond its remarkable blends. The brand's innovative marketing strategies, commitment to consistent quality, and relentless pursuit of progress have set the standard in the industry and influenced the way whiskey is perceived and enjoyed around the world.
The future of Johnnie Walker
Promotion of sustainable practices
Johnnie Walker recognizes the need for sustainable business practices and is committed to minimizing its environmental footprint. From sourcing ingredients responsibly to reducing waste and optimizing energy consumption, the brand is continuously working toward a more sustainable future.
Innovation and development: The path to the future
Johnnie Walker's future is as exciting as his illustrious past. With a focus on innovation and a commitment to maintaining high quality standards, the brand continues to evolve and introduce new blends and experiences for whiskey lovers around the world.
In summary, Johnnie Walker is more than just a Scotch whiskey* brand. It is a legacy, a symbol of progress and a testimony to the art of whiskey making. With each step, it continues to progress, living up to its iconic Striding Man logo and making a name for itself as a true blended Scotch whisky legend.